The 2nd Neuroscience for Leaders Summit
第二届 神经科学领导力峰会
Wisdom  I  High-Tech  I  Cross-Discipline
智慧 · 科技 · 跨界
17th – 19th Oct, 2018  Beijing • China
2018年10月17日-19日  中国·北京
Summit Summary
峰会概况
Living in a
VUCA
world, we are suffering from:
High pressure workplace & furious competition
Tremendous social anxiety, and
Business ecosystem  degradation
Traditional business structure and leadership framework can no longer serve us. We can no longer afford to ignore the soft side of business.
It is the time to explore the alternatives!
Neuroscience offers insights into:
how we function and perform at biological level
how we think, and makes decisions
how we learn, create and innovate, and most importantly
how we lead, motivate, influence and collaborate
Join us to:
Gain insights to utilize your brain-mind-body wisdom  
Acquire advanced tools and practices for performance improvement based on latest Neuroscience researches
Learning from the leading hearts and minds in relevant disciplines
Co-design and Re-shape the future leadership ecosystem
VUCA
时代下的我们,备受煎熬:
惨烈的竞争、高压的工作环境
极度泛滥的社会焦虑感,和
不断恶化的商业生态体系
旧式的商业模式和领导力框架已经不再能满足我们当下的需要。我们再也不能继续忽视商业经营中的软性因素!
是时候另辟蹊径了!
脑神经科学的研究发现,令我们了解作为人
我们在生理层面是如何运作、表现的
我们如何思考、决策
我们如何学习与创新, 更重要的是
我们如何领导、激励、影响他人并协作
2018年峰会,欢迎您加入我们,一起
了解调动大脑-心智-身体智慧的方法
学习基于脑神经科学研发的改良绩效与领导力的工具与实践
直接跨界向相关行业的先行者们讨教、萃取经验
共同设计、重塑未来的领导力生态圈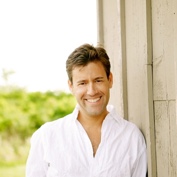 Nathan Y Andres
Lululemon APAC
亚太区员工与文化主管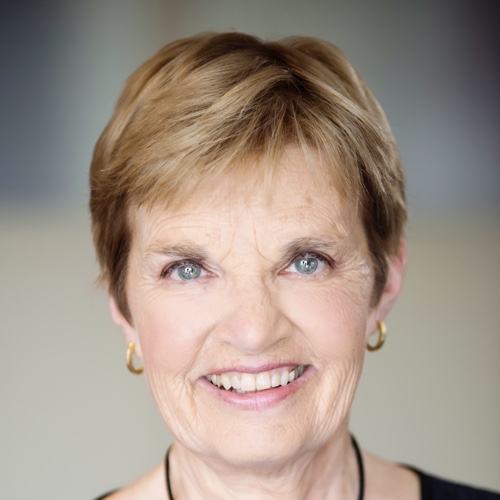 Marilyn Atkinson
埃里克森教练学院
创始人 & 主席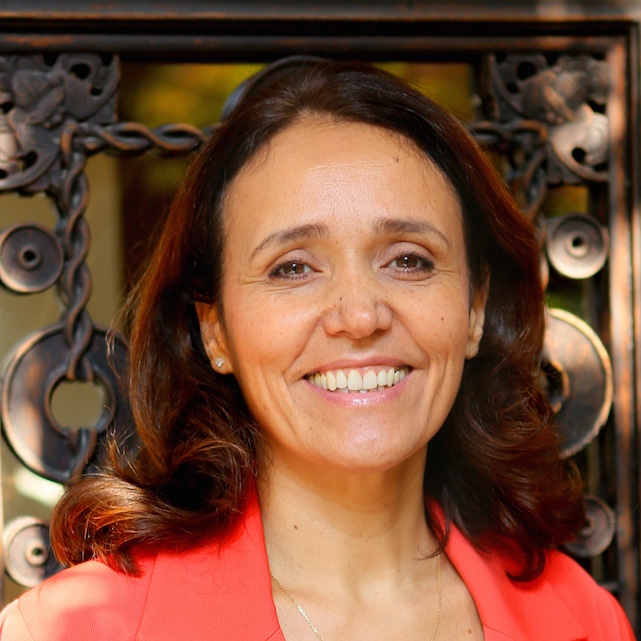 Nathalie Bastianelli
Webelong Foundation
创始人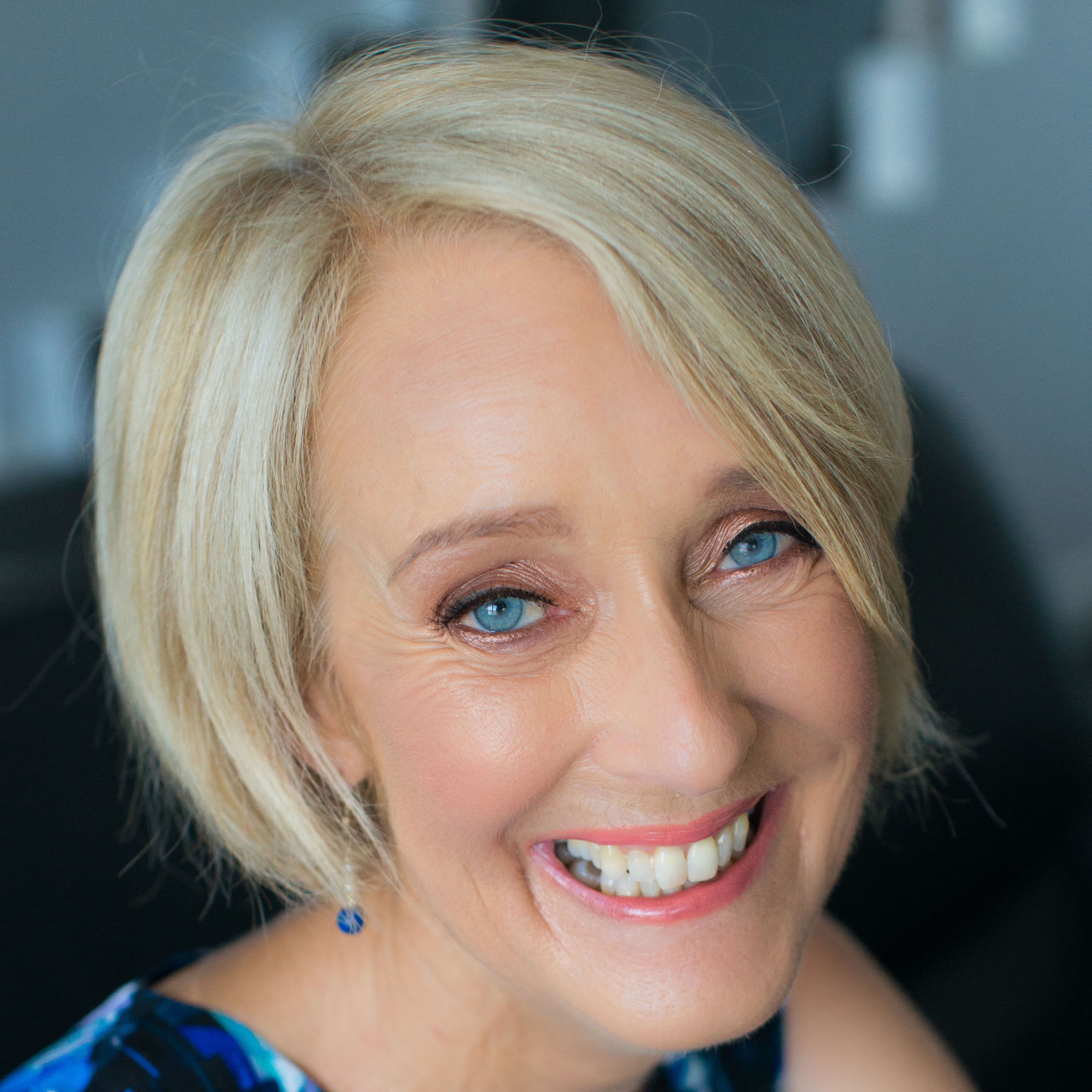 Dr. Jenny Brockis
High Performance Brain
创始人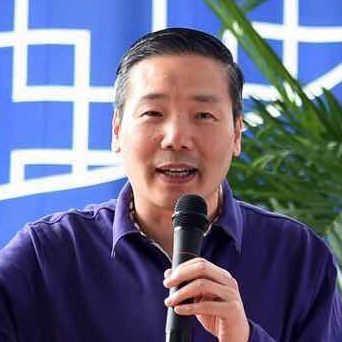 陈玮
北大汇丰商学院 管理实践教授
创新创业中心主任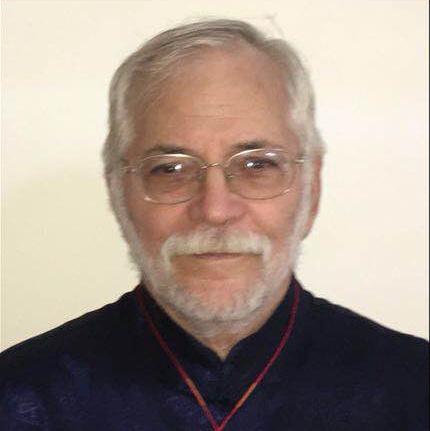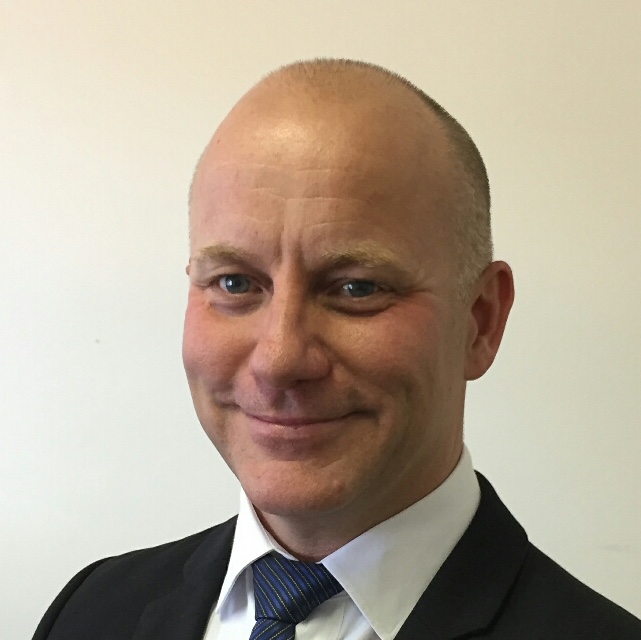 Jamie Craig
Grow Forward Pty Ltd
Mental Toughness Master Trainer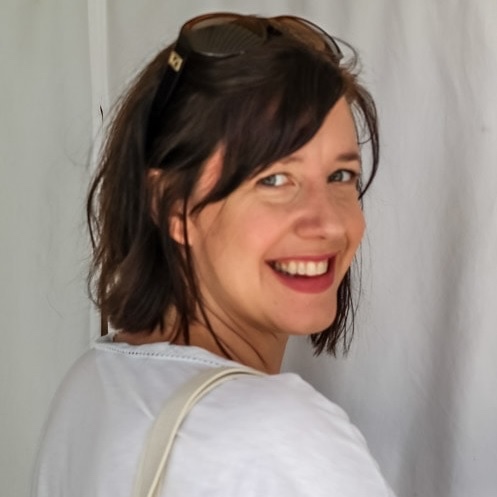 Julie Smith
Nielsen Consumer Neuroscience
Neuroscientist
林思恩
Talking Brain
联合创始人 & CEO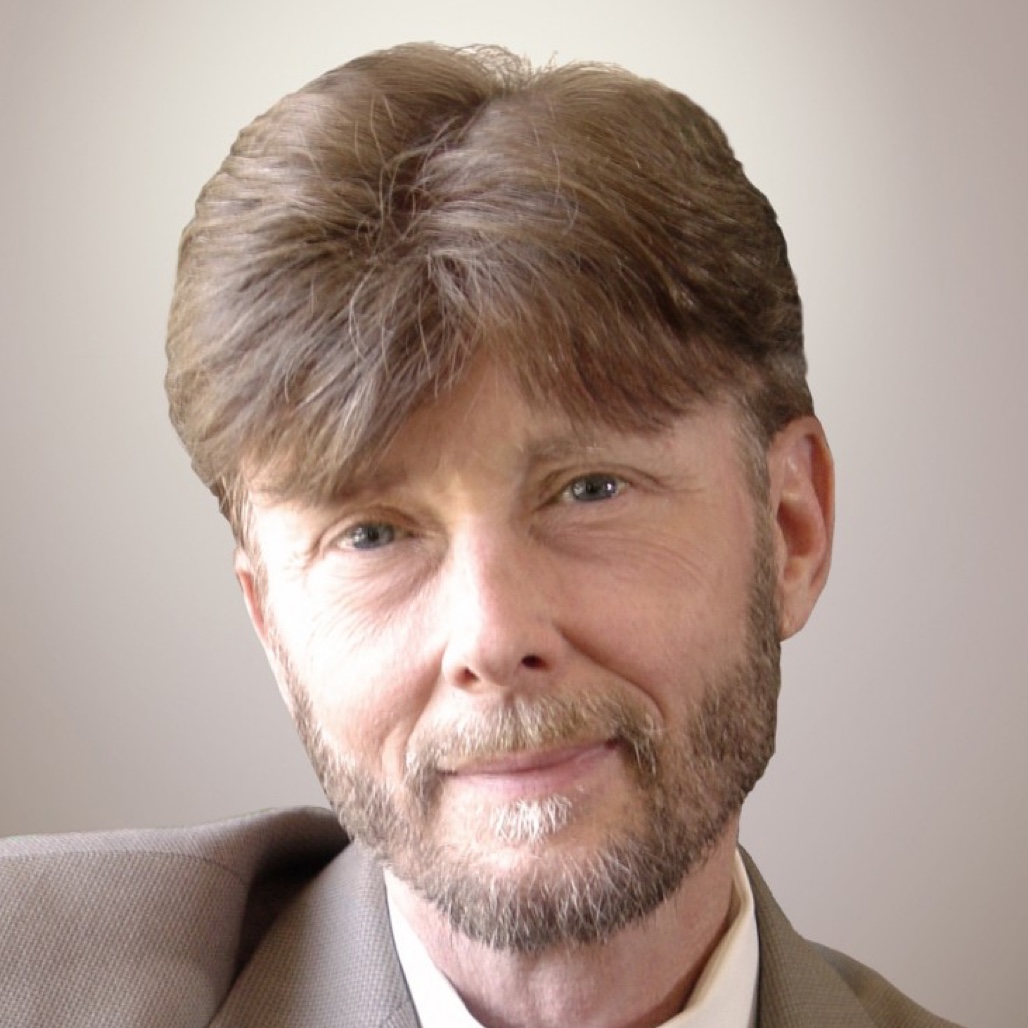 Howard Martin
美国HeartMath心脏数理研究所
EVP 战略发展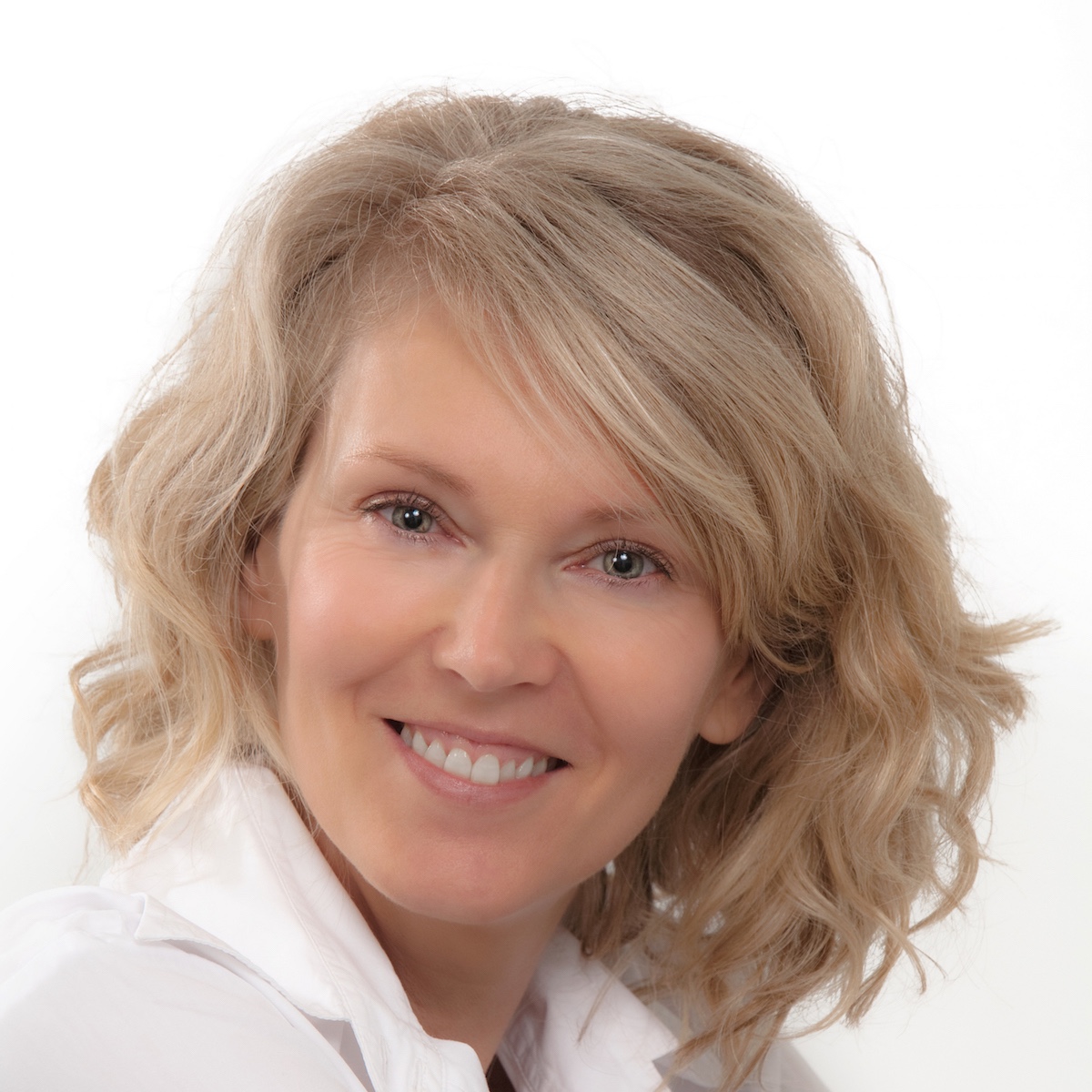 Delia McCabe
Nutritional Neuroscience Researcher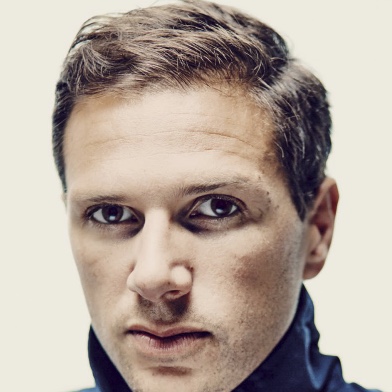 Bechara Saab
Mobio Interactive
联合创始人,首席科学家兼CEO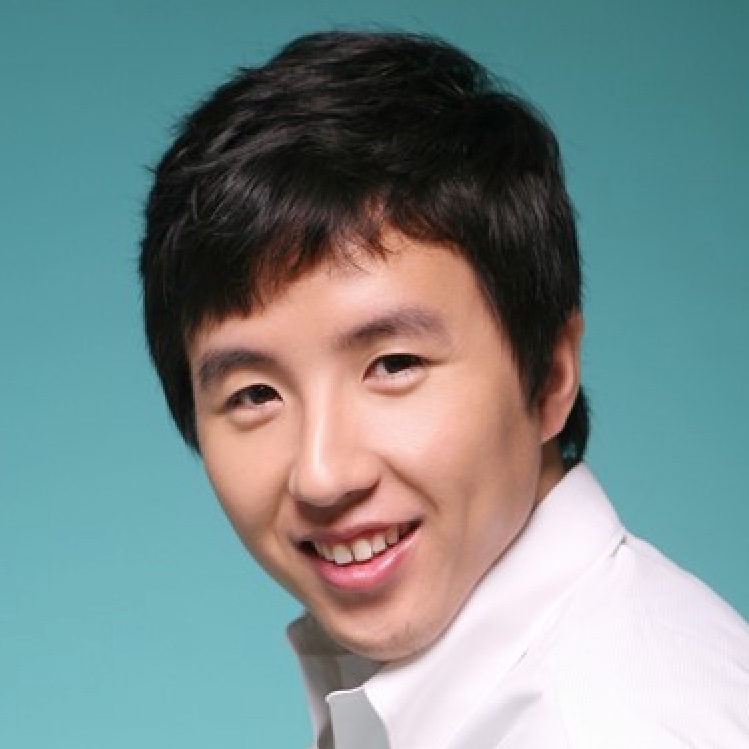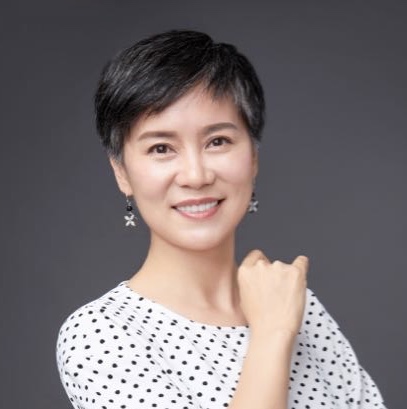 Michelle Chan
The Potential Project
中国区董事,高管教练,资深顾问及导师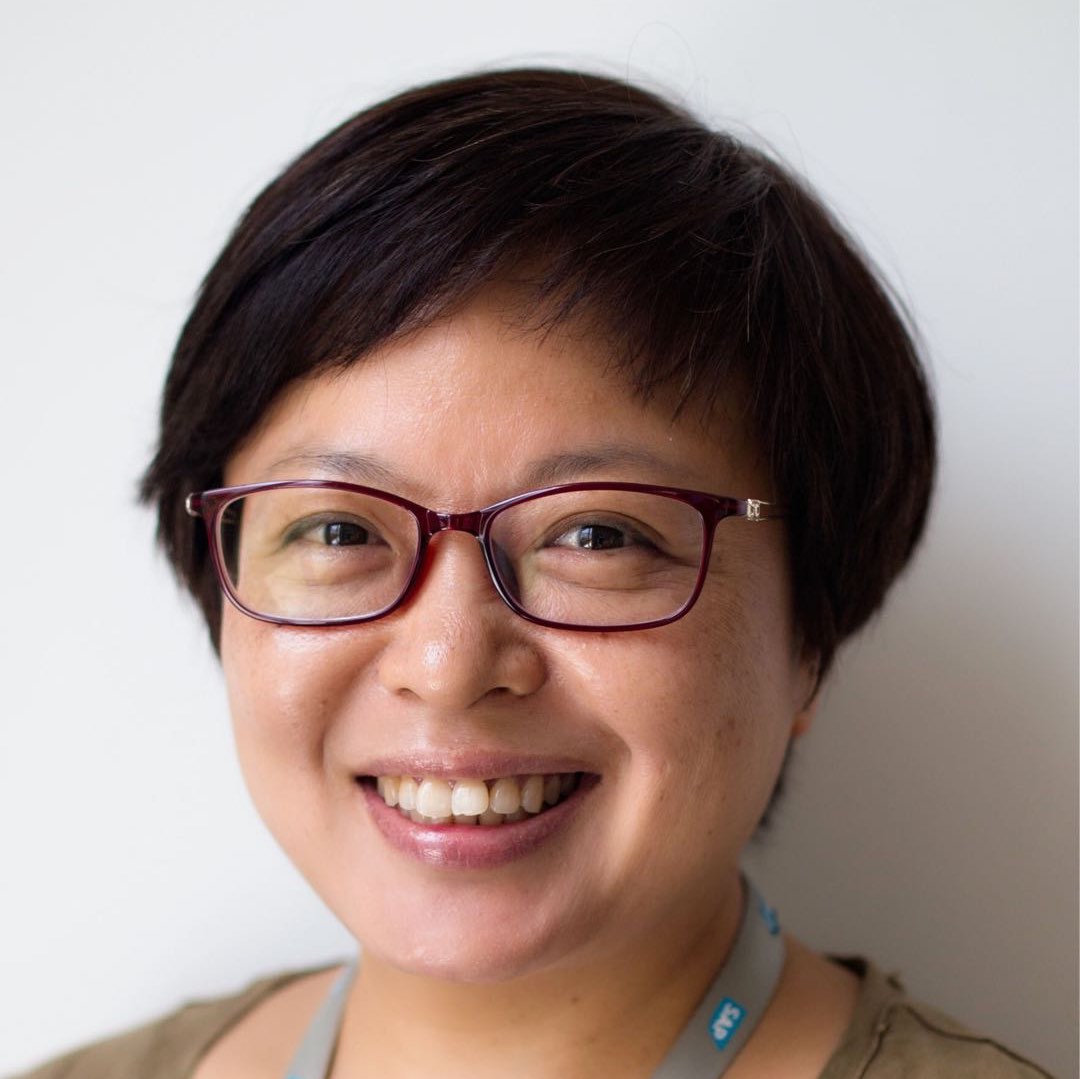 Amy Dong
SAP Labs China
人力资源主管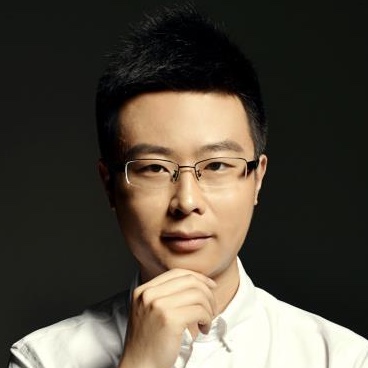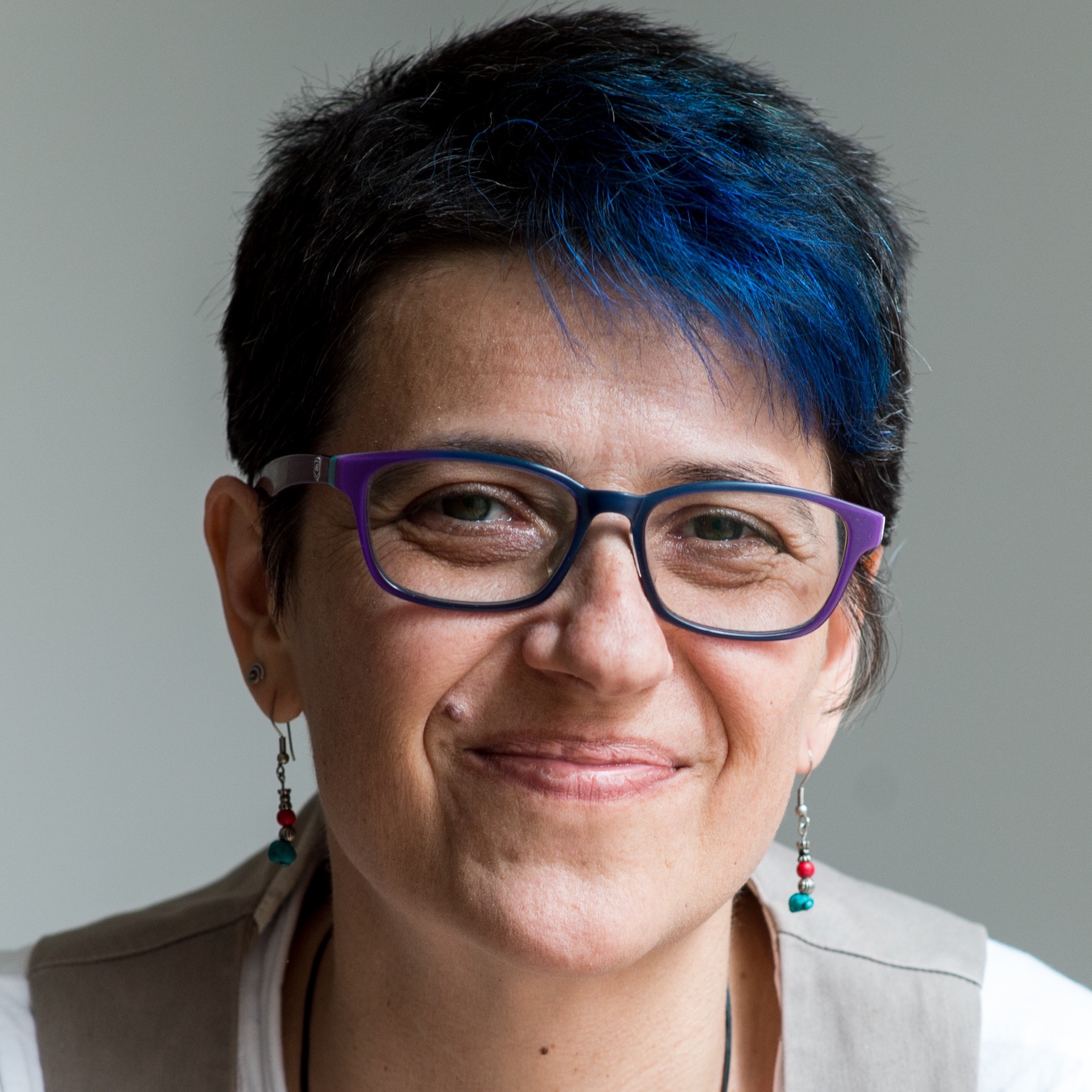 Dalida Turkovic
BMC 北京冥想中心
创始人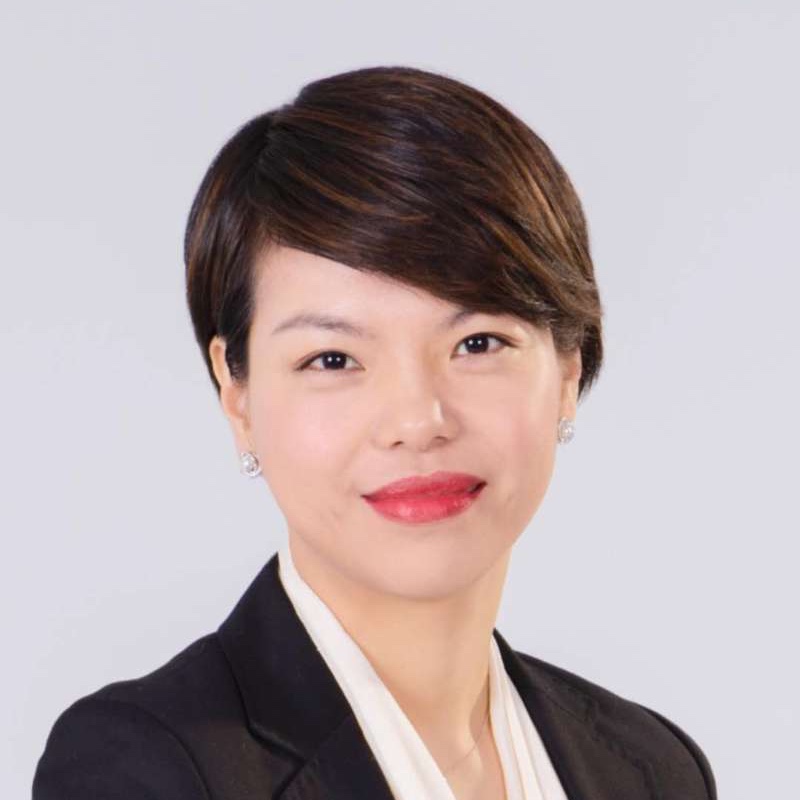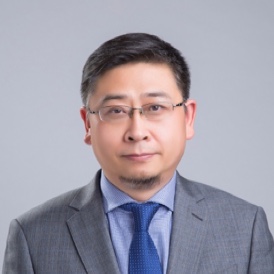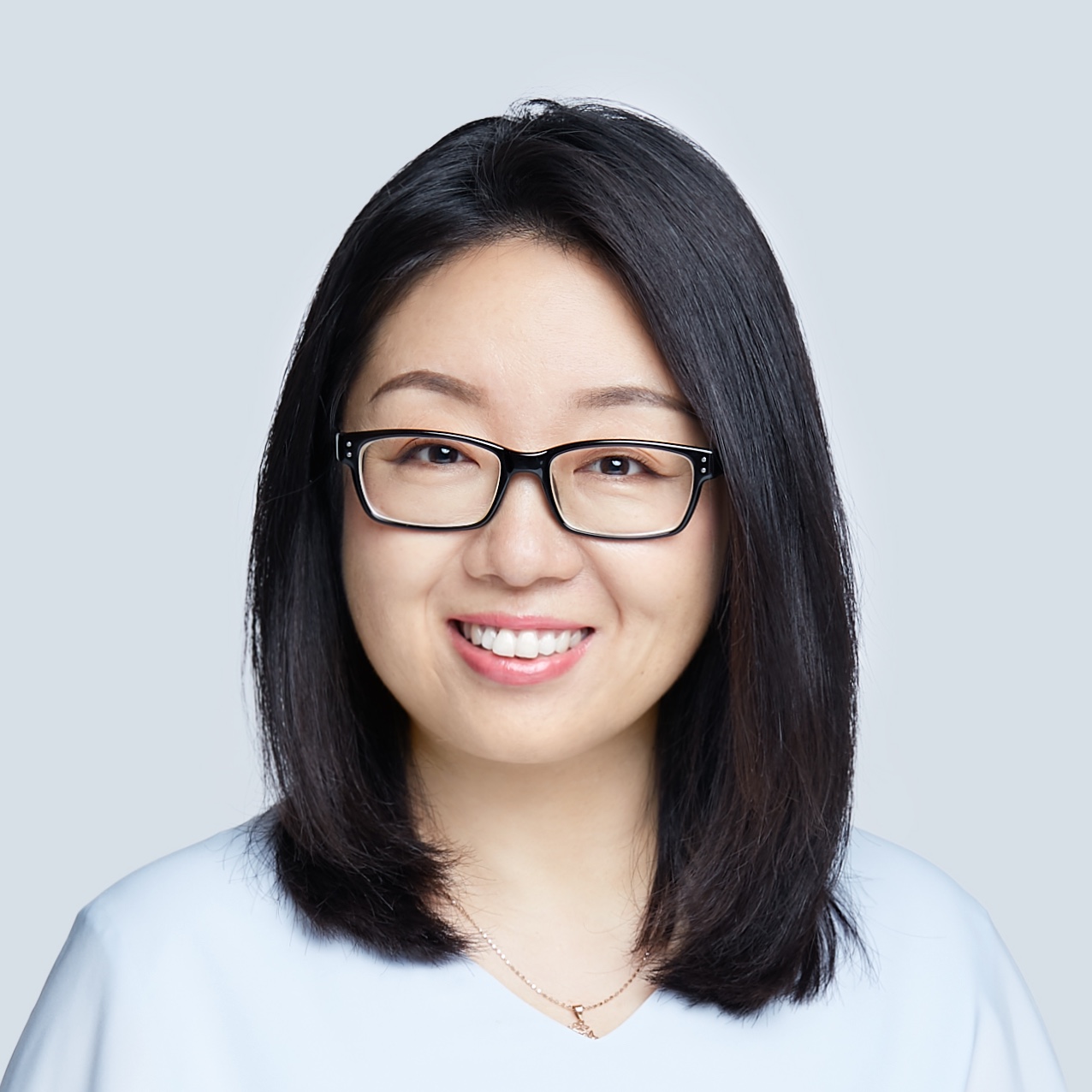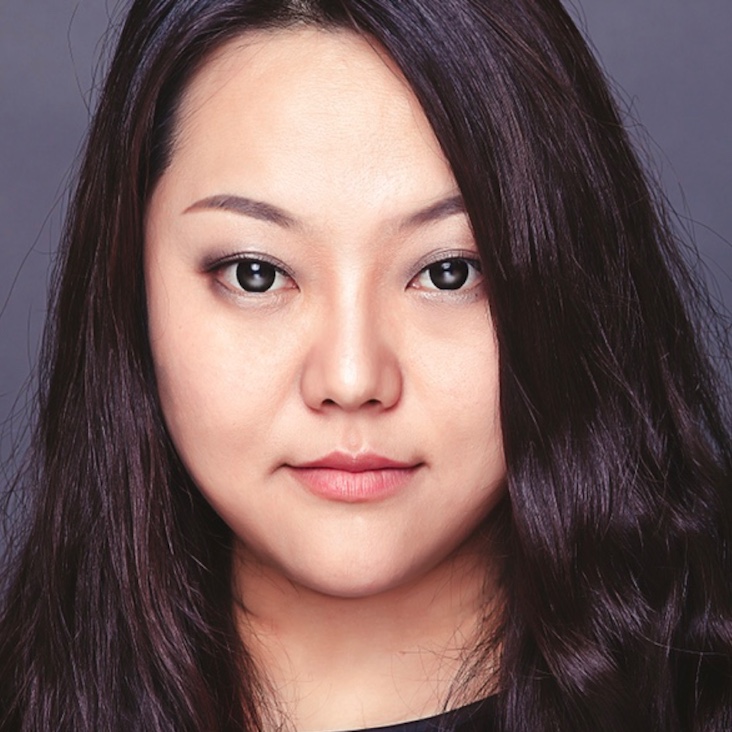 杨国英博士
MSSVOCAL International Training Organization
Founder 创始人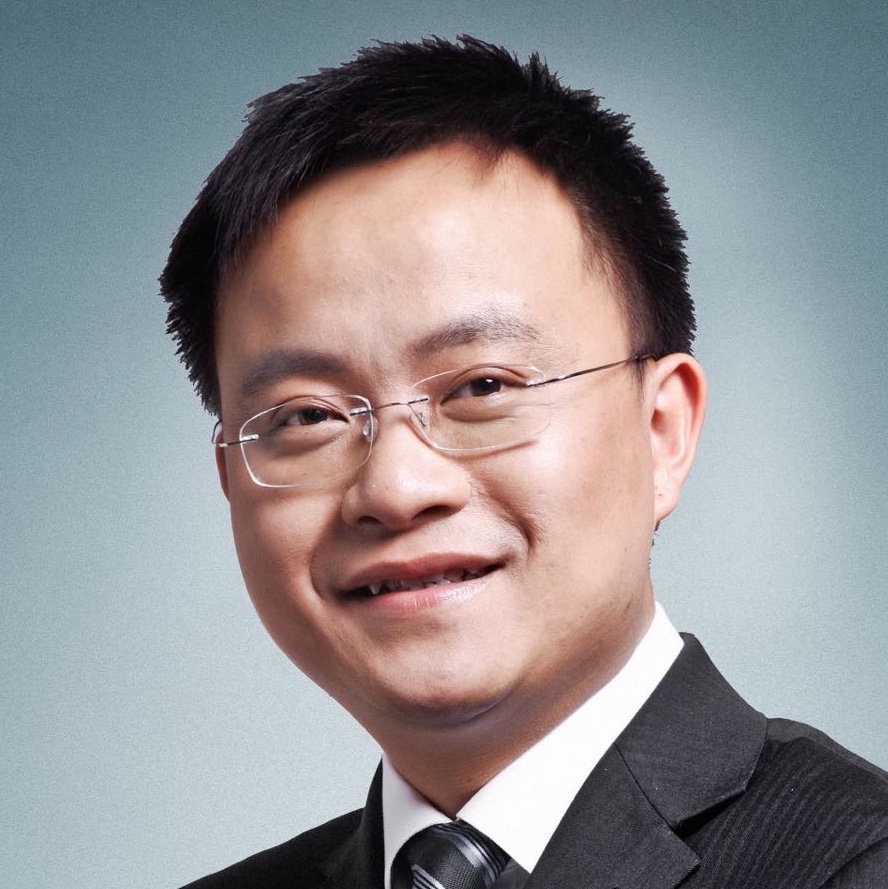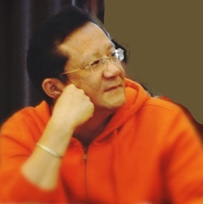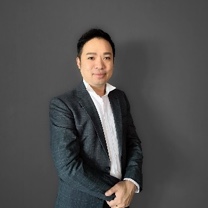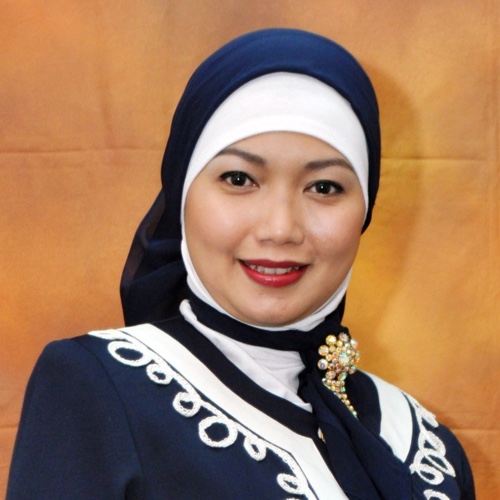 Lyra Puspa
Vanaya Coaching International
President & Founder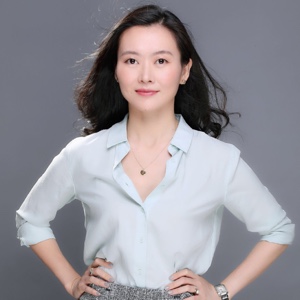 姜瑞
TalentX Consulting
创始人兼CEO
Summit Program
峰会日程(持续更新中)
Please click on the pictures to open in larger window
请点击图片以查看大图
Neuroscience for Leaders 2019 Summit
神经科学领导力 2019峰会
19th -20th Oct 2018, Shanghai | China
2019年10月19日-20日 中国 |上海
上海黄浦区,局门路457号,The Place
Registration 注册
Summit Sponsors and Supporting Organisations
峰会赞助机构和支持机构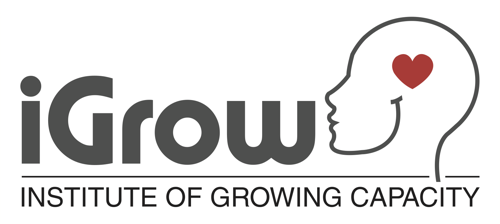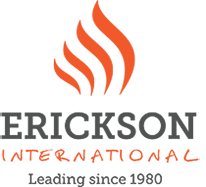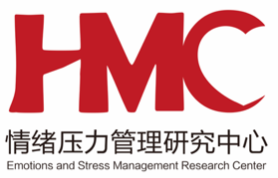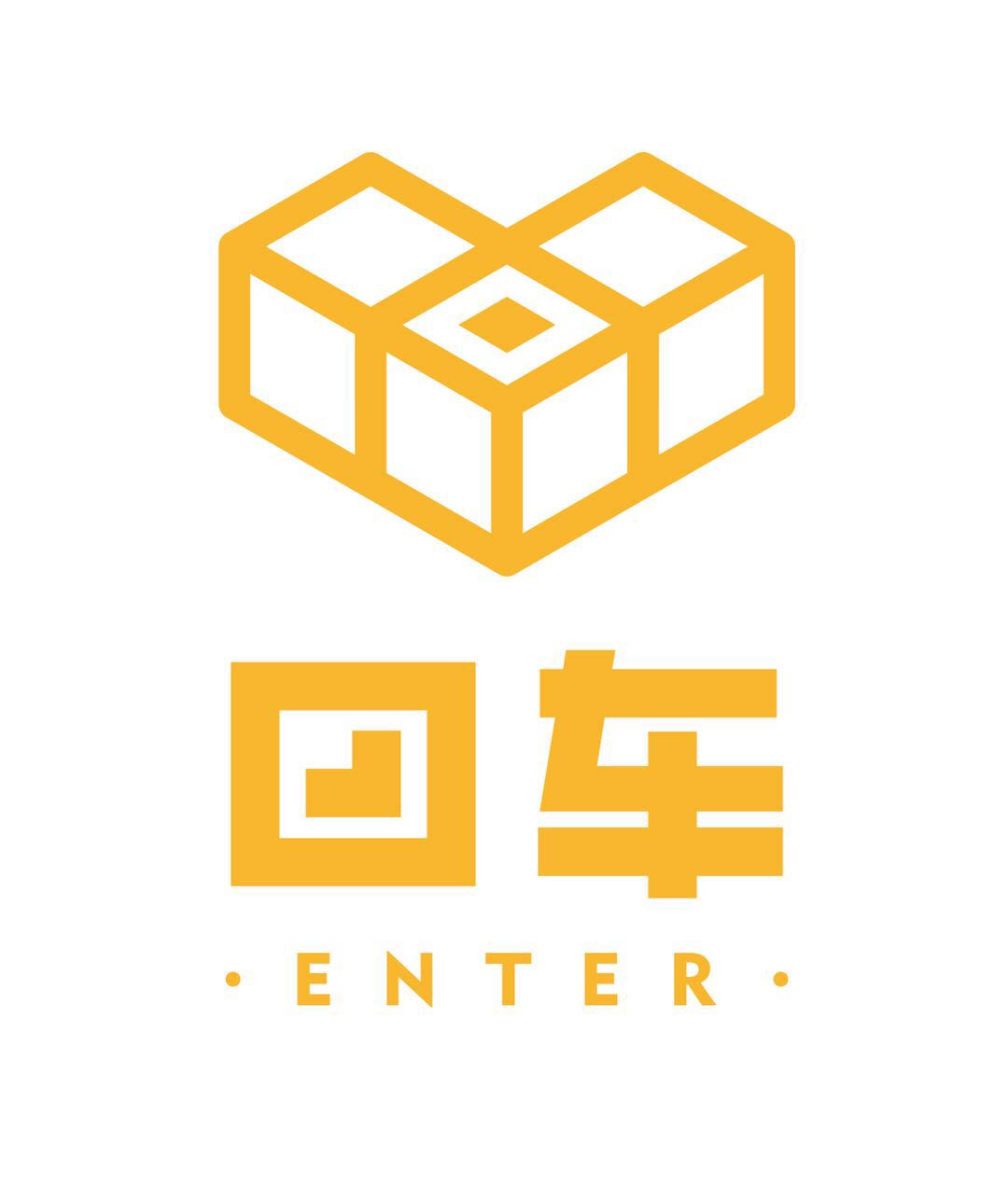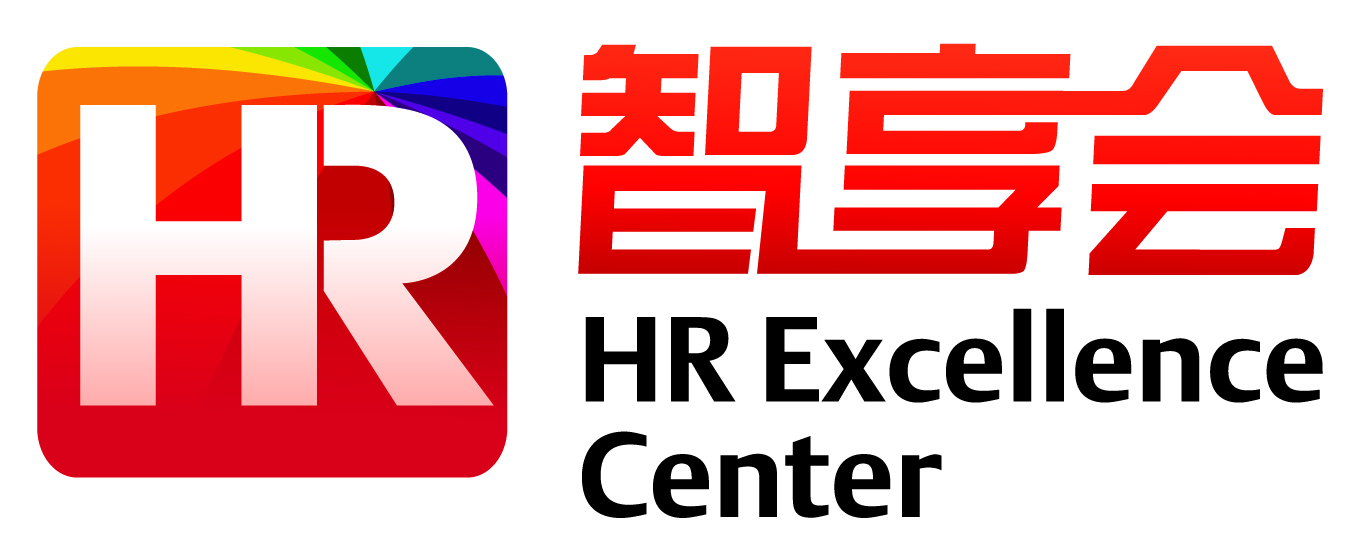 Supporting Organisations
支持机构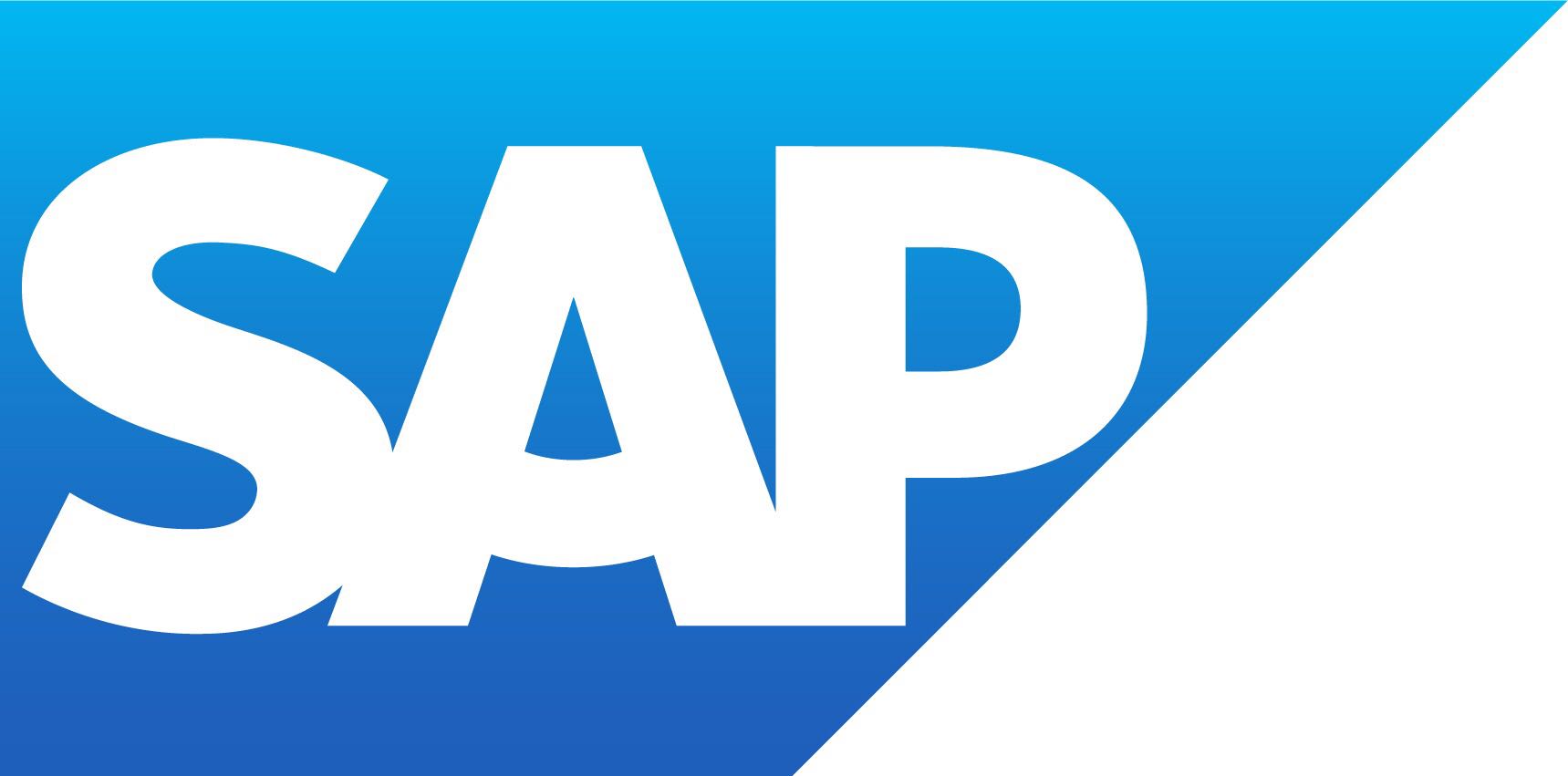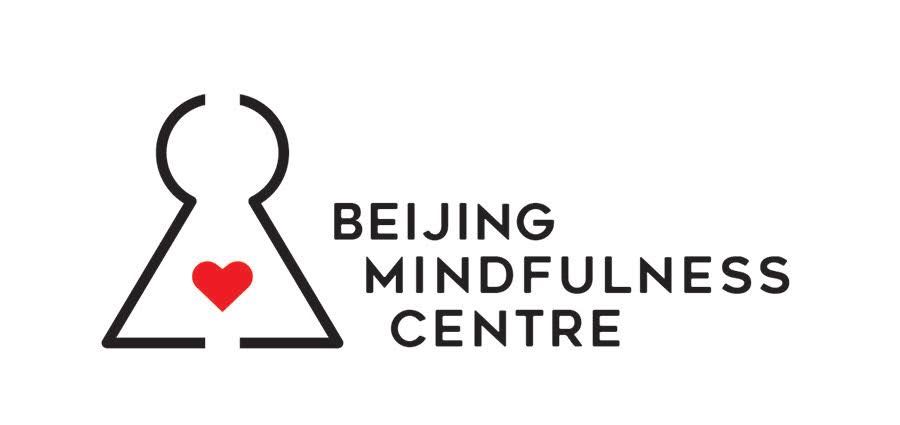 Neuroscience for Leaders 2019 Summit
神经科学领导力 2019峰会
19th -20th Oct 2018, Shanghai | China
2019年10月19日-20日 中国 |上海
上海黄浦区,局门路457号,The Place
Registration 注册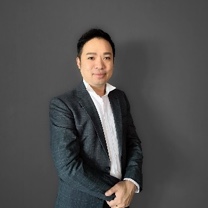 现任:
中国博瑞特脑电科技公司 董事长
中国脑博士健康科技公司 董事长
马来西亚星研海生物科技公司 董事长
韩国脑科学研究院 资深研究员
马来西亚神经反馈协会 副主席
美国全脑教育学院 首席研究员
新加坡及马来西亚地区著名的"行为心理学"与"大脑机能优化"专家,多年来专注于脑科学与人类的行为的研究,并深度阐明了大脑神经元的形成与活动节奏,自主研发并设计了"Neurobrain神经反馈系统","Neurowave脑波震动头戴","脑测报告"及"好睡宝助眠头戴"等。
另外,方老师还从大脑生理健康对生活的影响进行了深入的研究,从而形成了《大脑健康养生体系》。这套体系将协助大脑亚健康群体,如帕金森、失眠、抑郁症、强迫症、心理创伤、多动症、自闭症、注意力不集中等问题得到有效的改善。
在中国,方老师被广大家长所推崇。在大陆心理学界更是被誉为大脑神经反馈训练第一人。2012年,郑州心理学博会,方老师更是以其"心理要和谐,大脑要健康"的讲座向心理界同行展示出世界上在脑科学领域的成就与发展,为心理治疗迈向更高技术拓宽了新的思路。
此外,方老师经营的企业,在2016年的全中国创客比赛中夺取亚军,赢得"最佳创业企业奖"。公司有用专业的研发团队,目前有4项专属专利。在脑电科技领域上,方老师是比较前沿及高度专业的领航者。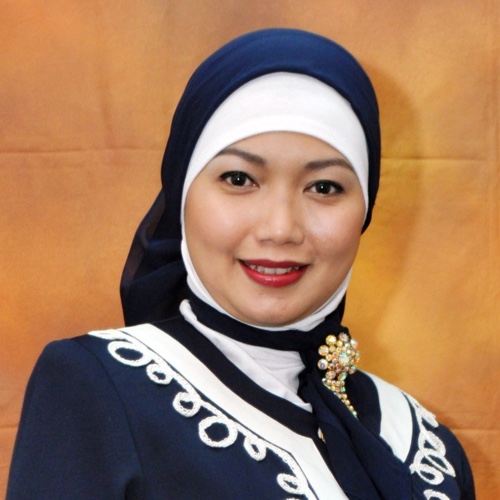 Lyra Puspa
Vanaya Coaching International
President & Founder
Lyra自2000年开始成为企业家与投资人,是埃里克森教练学院专业教练,ICF印尼雅加达分会的创始成员,Vanaya国际教练的主席与创办人。作为教练,Lyra已经成功完成了2500小时的教练,是最早获得ICF认证的专业教练之一。
Lyra也是印尼基于成果教练的鼻祖,是印尼积极心理学教练首席大师。在2013年,获得印尼Anugerah Wirausaha奖,在2012年获得印尼Anugerah Perempuan奖。
Erickson Contribution:
Lyra Puspa has been an entrepreneur and investor since the year 2000. She is an Erickson Professional Coach and a founding member of ICF (International Coach Federation) Chapter Indonesia Jakarta as well as Founder & Chief Executive Officer Vanaya Institute. As a professional coach, Lyra has more than 2,500 coaching hours and is one of the earliest holders of certified coach credentials from the ICF.
Background:
Lyra is considered Indonesia's Solution Focused Coaching Guru and the number one Positive Psychology Coaching Master in Indonesia. She is also recipient of Anugerah Wirausaha Indonesia Award, 2013 and the Anugerah Perempuan Indonesia Award, 2012. Her many qualifications include Certified Financial Planner®, Qualified Wealth Planner™, Wealth Coach™, and Certified.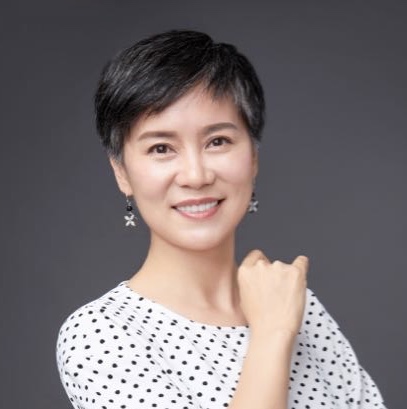 Michelle Chan
The Potential Project
Country Head, HK & China; Senior Consultant and Facilitator
Michelle Chan 陈敏- 中国区董事,高管教练,资深顾问及导师 Country Director, HK & China; Senior Consultant and Facilitator
Areas of Expertise 专业领域
Mindfulness Based Corp Training (Effectiveness and productivity, creativity and energy, balance and resilience) ; Mindful Leadership
企业正念 (业绩与效率,创新及能量,平衡与韧性), 正念领导力
Mindfulness Based Stress Reduction 正念减压
Cross Cultural Leadership, Mentoring and Coaching 跨文化的领导,导师和教练
Coaching and Mentoring Skill for leaders – Change Management, Motivation, Career Transition, Empowerment and Delegation 教练与导师-变革管理,转型时期的职业智慧, 有效授权及有效激励
Trainer and facilitator of ICF professional Accredited Coaching Training Program (ACTP) 国际教练协会专业教练认证课程 ACT P 导师及专业教练之导师教练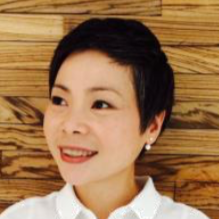 Clara Wong
Executive Coach, Facilitator, Speaker
Executive Coach, Facilitator, Speaker
– Over 700 coaching hours
– Senior Leadership Advisor for McKinsey
– Certified facilitator on HR leadership by Corporate Executive Board (CEB, world's leading research and training company on business functional leadership)
– Ex Vice President, Human Resources, Coach China
– Ex Senior Vice President, Human Resources, Walmart China
Clara Wong has a passion for people. She committed herself to enabling people and organizations for over 20 years, having served in senior positions of Vice President – Human Resources and Senior Vice President – Human Resources for global corporations in China. Through HR leadership she supports large organizations to grow at faster pace against competitors, and motivates thousands of people to work at peak performance and achieve success in Human Resources function and more. She is a strong believer in coaching leadership, and has been using coaching as her leadership style throughout her career.
As Vice President – Human Resources with Coach China, Clara played a key role to enable the business growth and success in China. She developed and led a capable team which provided strong people support to the largest retail business in the luxury sector in China, growing at over 30% every year, enjoying a strong employer reputation and a workforce with the top tier morale.
Clara has had 10 years of exciting and successful experience with Walmart China. She joined the training department of Walmart China as a trainer and 5 year later was promoted to the top position of the Training and Talent Development Department. Then she rotated to lead other HR core functions including Compensation and Benefits, Recruitment, Employee Communication and Engagement, Ethics as well as HR Business Partnership. She was promoted to Vice President of HR in 2008 and became a core member of the executive team of Walmart China. Later she was further promoted to Senior Vice President of HR. She led her team to enable the company's fastest growth in its history in China.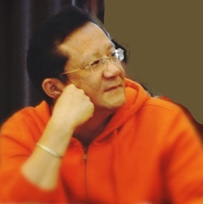 上海惠诚现任董事长,毕业于上海医科大学,曾任教于上海第二医科大学,后于1996年创立惠诚公司,经营至今已22年。
作为一家科技型企业的创始人和经营者,佴总大部分时间在研发一线从事科研、技术革新、产品研发等工作;随着公司规模的扩大和在社会上影响力的增强,也渐渐承担了一些心理工作普及、行业规范化以及专业队伍建设的责任。
发言题目
利用高科技实现心理学的应用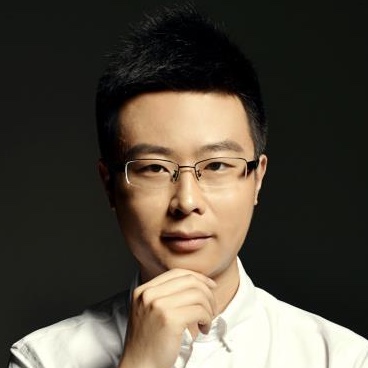 Tong Luyao
Co-founder of Entertech
Graduated from Zhejiang University, major in Biomedical Engineering & Instrument Science
Mainly engaged in the development and application of consumer-grade EEG, he has been deeply practicing in the field of brain electricity for many years. He has conducted in-depth research on EEG in areas such as emotional management, brain development and meditation.
童路遥
回车科技联合创始人
毕业于浙江大学生物医学工程与仪器科学学院
主要从事消费级脑电的研发和应用,在脑电领域深耕多年,对脑电在在情绪管理、大脑开发、冥想等领域有较深入的研究。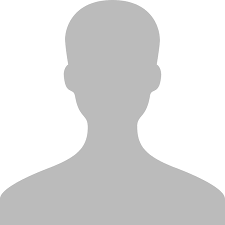 Jamie Craig
Mental Toughness Master Trainer
For 25 years Jamie has coached and trained people from companies, schools, and universities to improve their resilience, confidence, emotional intelligence and psychological well-being. Jamie's approach to working with people has been described as engaging, open, fun and inspiring. His ability to clarify learning processes and encapsulate information in relatable metaphors is widely regarded.
Jamie has attained a Master of Human Resource Management & Coaching from the University of Sydney. Jamie's professional background ranges across working in schools, outdoor education facilitation, rock climbing guiding, youth work, professional counselling, mental health rehabilitation, vocational training and organisational development. The common theme running through all of these roles is Jamie's passion for assisting people to identify and develop their strengths, overcome challenges and achieve their goals.
Jamie is an accredited Mental Toughness Master Trainer, and works extensively in Australia, China and Singapore, developing Mental Toughness with people from schools, universities, companies and community organisations. He is the first Mental Toughness Master Trainer to certify psychologists, coaches, hospitality and HR professionals to use the MTQ48 questionnaire in China.
Jamie has a passion for working with students, organisations, and supporting emerging community organisations in China, providing Mental Toughness related guest speaker talks, workshops, and mentoring. In Australia Jamie develops Mental Toughness with business startup teams, companies, schools, and NGOs.
在25年的教练生涯中,Jamie培训过来自公司、学校、大学等各个领域的众多学员。在Jamie的指导下,学员们的心理韧性、自信、情商和心理健康都获得了有效提升。学员们普遍反映Jamie的教学方式风趣,富有亲和力,并且很有启发性。他的教学进程清晰,善用通俗易懂的比喻传达教学内容,因此广受好评。
Jamie在悉尼大学获取了人力资源管理和教练的硕士学位。他的职业背景丰富,涉及学校教育、户外教育促进、攀岩指导、青少年工作、职业顾问、心理康复、职业训练和组织发展等领域。在这些不同领域中,Jamie都抱持着同样的热情:帮助大家认识自身优势,规划发展方向,应对挑战,并最终达成目标。
作为一名官方认证的心理韧性训练大师,Jamie的足迹遍布澳大利亚、中国、新加坡等多个国家,与来自学校、大学、公司、社群组织的学员一道发展提升意志力。他与中国渊源颇深,是首位授权中国的心理咨询师、教练、服务业和人力资源行业使用MTQ48调查表的意志力训练大师。
Jamie热爱与中国的学生、组织共事,热心支持国内新兴社群组织,乐于为大家提供意志力相关的嘉宾演讲、讲习班和指导。在澳大利亚,Jamie也在与创业公司团队、公司、学校、非盈利性民间组织一起发展提升意志力。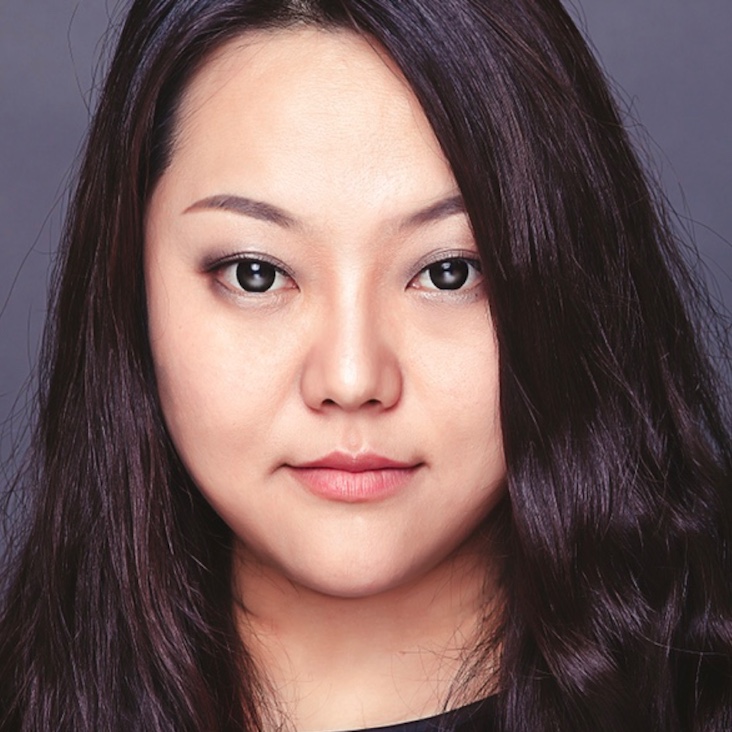 杨国英博士
MSSVOCAL International Training Organization
MSSVOCAL全球声乐训练联盟创始人
中国新职业"声音教练"创始人
"爱声公益"发起人
中国科学院神经科学研究所博士
欧洲分子生物学实验室EMBL博士后
曾任美国声乐研究所资深声音教练
明星御用声音教练
获IDG熊晓鸽投资并担任其声音教练
长春大学音乐学院客座教授
浙江传媒大学客座教授
中音imusic平台特邀讲师
上海细胞生物学学会会员
中国神经科学学会会员
美国迪贝艺术家协会会员
中国艺术医学协会嗓音专业委员会理事
上海演艺工作者联合会会员
万达集团"万达好声音"指定合作声音教练
"马云公益基金会"声音项目合作
厦门航空杭州分公司"空乘英语"指定声音教练
SHEPOWER睿问女性创业平台理事
SHEWILL女性创业平台分享导师
黑马会上海分会"创业路演"指定声音教练
山东教育电视台"少年星唱将"特邀专家评委
CCTV《渴望现场》人工智能团队专家,特邀声音教练
JC艺人学院,觉醒东方等专业艺人团体声音教练
可口可乐公司销售部声音教练
"爱声公益"课堂:中国科学院,北京师范大学,上海师范大学,天津音乐学院,沈阳音乐学院,长春大学,英孚教育,浙江传媒大学,海南琼州大学,广西艺术厅,广西柳州职业技术学院等。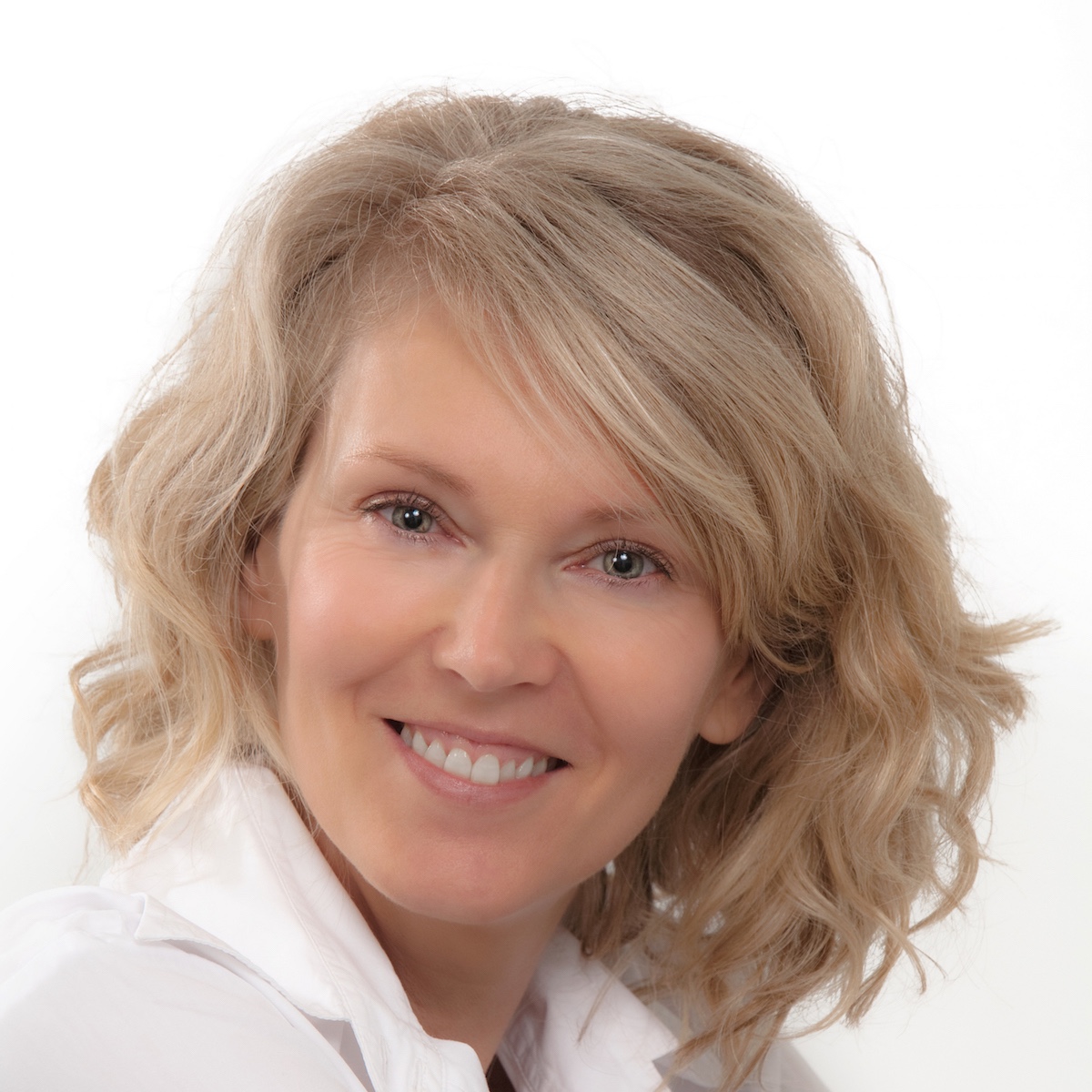 Delia McCabe
Nutritional Neuroscience Researcher
Delia McCabe lost her enthusiasm for the 'talking cure' after completing her Master's degree in Psychology. Since then she's immersed herself in the fascinating world of nutritional neuroscience and provides a science-backed, focused and insightful approach into how specific foods can enhance your concentration, memory and learning ability, improve your mood, and support your busy brain to stay calm in our often overwhelming and stressful world. Delia's presentations are fascinating, intriguing and inspirational, leading to audience members feeling energized and enthusiastic about nurturing their precious brains. Delia is presently completing her PhD, focusing on the neurological effect of specific nutrients on female stress, and her two books 'Feed Your Brain – 7 Steps to a Lighter, Brighter You!' and 'Feed Your Brain – The Cookbook' are available in Australia, New Zealand, the United Kingdom, the USA and South Africa. Find out more about Delia by visiting her website www.lby.life
Delia McCabe最初攻读的是心理学,但她在拿到心理学的硕士学位后对这种"谈话疗法"失去了兴趣。于是她转而投身于营养神经科学领域的研究。现代社会的繁忙常常让我们的大脑倍感压力,应接不暇。Delia以科学实例为依据,用深入、独到的视角聚焦营养神经科学,为大众讲解特定食物如何提升人的注意力、记忆力和学习能力,提振情绪,从而成为大脑运作的重要基础。Delia的演讲非常引人入胜,既有趣又有启发性,她的演讲能激发听众的热情,鼓舞大家以科学的方法滋养我们宝贵的大脑。Delia目前正在读取她的博士学位,研究特定营养的神经作用对女性压力的影响。她的两本著作《Feed Your Brain – 7 Steps to a Lighter, Brighter You!》和《Feed Your Brain – The Cookbook》已经在澳洲、新西兰、英国、美国和南非等国家上架。了解更多Delia的资讯,请登录她的网站 www.lby.life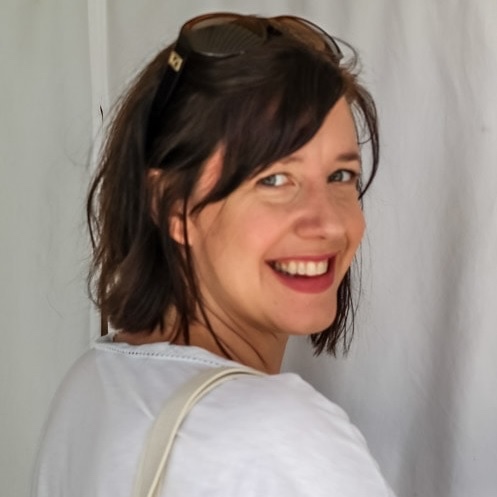 Julie Smith
Nielsen Consumer Neuroscience
Julie Smith is the leader of Nielsen's Consumer Neuroscience business in China. This discipline uses consumer neurometrics to help clients make their creative better, to drive stronger advertising ROI. With over fifteen years of experience within marketing research, Julie has held roles spanning numerous disciplines and geographies. She has a particular passion for innovation research and advertising analysis, and has spent most of her career focusing on the two. Julie is currently based in Shanghai, and has previously lived and worked in the UK and her native US.
Julie Smith,尼尔森消费者脑神经科学部门大中华区负责人。尼尔脑消费者神经科学团队植根脑神经科学研究多年,将先进的脑电测量方法运用到消费者市场研究领域,助力各行业的广告主优化营销素材,以期更高的投资回报率。Julie本人更是拥有超过15年、横跨多个国家和地区的市场研究经验,她精通多种市场研究方法,对于品牌及产品的创新,以及营销活动的优化有着独到见解,并拥有深厚的快速消费品行业及科技行业研究经验。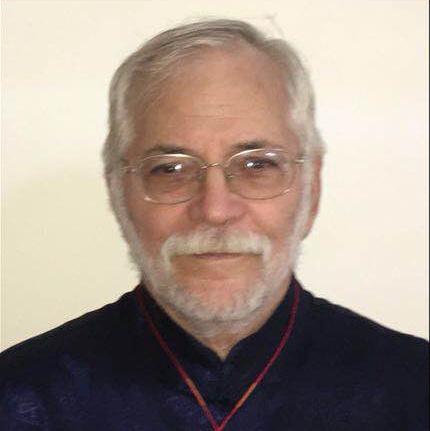 Roger Coe
Sino-American Educational Research Association
Vice President
柯罗杰先生 (Mr. Roger Coe)
中美教育研究协会副会长。美国著名教育哲学理论与教育科学技术专家,拥有三十多年教育领域丰富理论与实践经验。曾担任美国国家教育部项目督导,领导美国整个纳瓦迪瓦霍地区教育改革。研究领域为儿童大脑发育,目前主要从事在多元文化环境背景下的教育哲学理论探索实践及课程体系教研开发工作。
Mr. Roger Coe, Vice President of Sino-American Educational Research Association. Holistic Educational Philosopher & Theorist, is an educational philosopher, teacher trainer, educational planner, & Humanities Instructor.  Mr. Coe's main research interests lie in Process Studies promoting knowledge and use of the organic "Process" philosophy of A.N. Whitehead, which many scholars worldwide understand as being very harmonious with the ancient philosophy of China that is found in Zhouyi – the Book of Creativity (or, I Ching, as it's known in the West). Mr. Coe brings two major unique qualifications to this work – his formal graduate education in a scientific, holistic model of education that is specifically based in Whitehead's philosophy, and his 45 years of informal study and use of Zhouyi in his own personal development as a human being.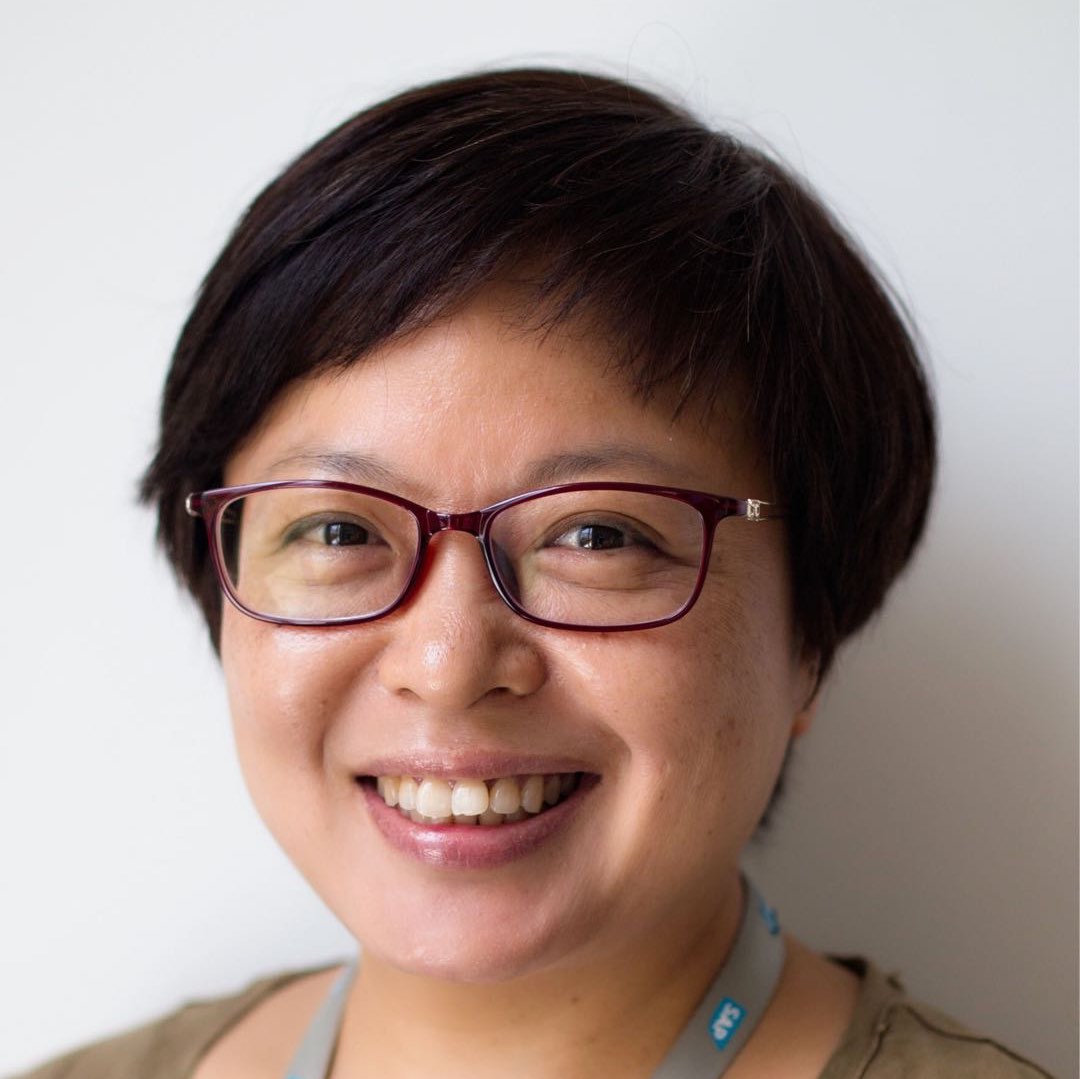 HR Director of SAP Labs China , 20+ years HR Experience, Coach and Mindfulness practitioner.
I believe – Everyone is Talent , self-transforming mind
You are What you do , Walk the Talk , life-long learning,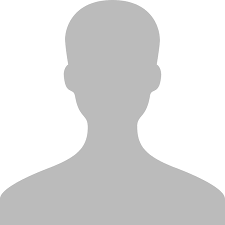 Wayne Chen is the Professor of Practice at Peking University HSBC Business School (PHBC),Director of Centre of Innovation and Entrepreneurship at PHBC.
Prior to joining PHBC, Wayne was the Senior Vice President of HR for Didi Chuxing. Before Didi, Wayne served as Executive Vice President and CHRO at Vanke Enterprises Co., Ltd. Wayne also worked for Coca Cola and Nike in marketing and general management earlier in his business career.
Wayne started up the Hay Group consulting business in China and later served as Managing Director for Greater China,North East Asia leading the business for Hay Group in Japan, Korea and Greater China. He became the Global Executive Team member in 2009 and Board Member in 2013 for Hay Group.
Wayne has received Bachelor degree in Psychology from East China Normal University and Master degree in Workforce Learning and Development from Pennsylvania State University in USA. He has also graduated from AMP (Advanced Management Program) from Harvard Business School.
Wayne currently serves as board members for Shanghai Airport Authority and Lianhua Supermarket Holdings Co., Ltd.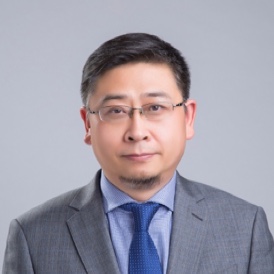 华住酒店集团初创团队成员,连锁管理15年经验,高管教练6年,推行华住教练文化的普及,搭建多品牌培训体系和人才培养机制,帮助多家企业在战略变革中实现企业转型和高管个人影响力提升,是上外、同济、华师大MBA学员企业导师。
个人专长
企业战略变革及落地项目设计,本土化企业实战辅导
企业人才培养,培训项目设计:行动学习,领导力,教练
主讲课程:领导力、教练、情绪压力管理、
心理咨询及测评Hogan,DISC,MBTI等咨询
学习经历及资质
国家二级心理咨询师
智睿咨询DDI领导力认证讲师
国际教练联合会ICF专业认证教练
国际身心语言程序学(NLP)执行师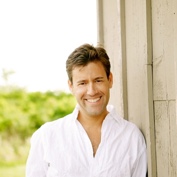 Nathan Y Andres
Lululemon
Nathan Y. Andres, P.H.R., M.A., is currently the Director for People & Culture at Lululemon for Asia-Pacific. A results-driven leader, change agent and strategic driver in the Human Resources & Organizational Development functions in the industries of premium sport & luxury apparel, specialty toy manufacturing, luxury retail, fashion, and professional sports. As a seasoned HR Executive with more than 20 years' experience, Nathan has built tremendous success in all areas of Human Resources. He is considered an expert in performance coaching, strategic recruitment, talent management, organizational development and training, and employee relations.
"Nate's" experience in all areas of Human Resources have proven extremely useful in the rapid international expansion of Lululemon including managing those retail businesses across the China, Japan, Korea, Hong Kong, Taiwan, Macau, Malaysia, Singapore, and Australia-New Zealand. He did similar work with the Abercrombie & Fitch/Hollister brands. As well, Nathan was the global change agent for internationally renowned specialty retailer Lane Crawford in their quest for organizational transformation and expansion in China. Nate developed and activated a comprehensive talent management program that included tools for mindful competency development, individual development, career, workforce planning and organizational growth.
As a certified coach, his coaching practice includes corporate peer-coaching, mindful performance and coaching strategy for job/team performance.
Before his career in Human Resources & Coaching, Nate spent five years working as an international relations specialist, interpreter, teacher, and business bridge builder in Japan and the United States. He is fluent in English and Japanese, conversant in French.
A Columbus, Ohio (USA) native, Nathan has lived twice in Tokyo, Japan and currently resides in Hong Kong. Nathan is a four-time marathon finisher and enjoys yoga, tennis, skiing, cooking, fitness, wine, dogs, and music. Be it for business or pleasure, his passion is meditation and traveling the globe. Nathan and his spouse live in Hong Kong with their dogs.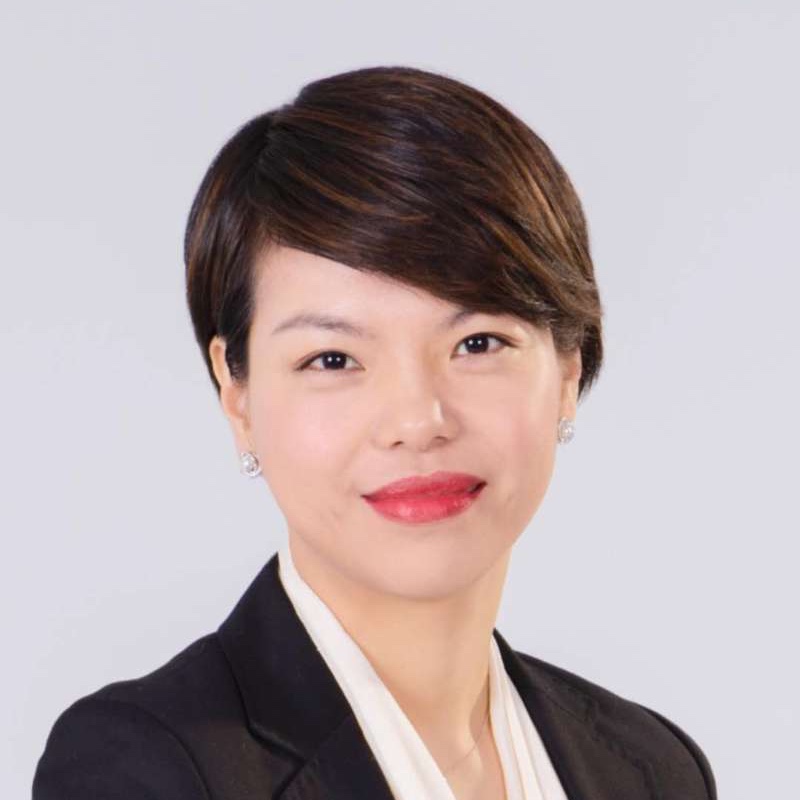 Elise is an Organizational Psychologist. In recent years, she has been passionate about spreading applied and practical neuroscience knowledge in the area of management and leadership. She's the founder of Center for NeuroEdge Leadership, which aims at equipping clients with competitive edge through neuroscience, by "rewiring" their brain to optimize brainpower and maximize performance, and therefore considered the first "Brain Coach" in China. She is also a frequent keynote speaker on this topic in China, and was invited as one of the few Chinese speakers on the first "Neuroscience for Leaders Summit" in China.
Her "Neuroscience and Leadership" Series workshops look at leadership from a whole new perspective, and empower organizations and individuals with scientific yet practical ways to improve leadership from personal, interpersonal, and organizational perspectives. She is able to make a seemingly academic and elusive subject surprisingly fun and practical, therefore her workshops have been highly sought after by companies, organizations and individuals.
Apart from being a neuroscience enthusiast, Elise is also a seasoned Executive Coach and Talent Assessor. She has over a decade of extensive experience in working with corporate leaders, facilitating them in successfully navigating the challenges and opportunities in their professional life, as well as helping numerous multinational and domestic companies across China and the APAC region assessing and developing talents in order to build and enhance companies' overall bench strength to support business in a competitive marketplace.
Qualifications & Credentials
Center for NeuroEdge Leadership, founder
International Coach Federation (ICF), Professional Certified Coach
Center for Creative Leadership (CCL), Associate Coach
Institute of Executive Coaching and Leadership (IECL), Associate Coach
Hundun University, Coach
School of Management, Fudan University, International EMBA/MBA Guest Lecturer
Advanced Institute of Finance, Shanghai Jiaotong University, Master of Finance GuestLecturer
NeuroLeadership Institute, Member
Applied Neuroscience Certificate, MIT Sloan School of Management
MSc in Organizational Psychology, University of London
Certified Senior Executive Assessor, Development Dimensions International (DDI)
PRC Licensed Psychotherapist (license no. 0903000233206319)
Founder of WeChat subscription account/blog "玩转大脑 BrainHacker"
Elise 是一位组织心理学家。近年来,她对于神经科学,尤其是其在管理和领导力方面的应用充满了激 情。她创办了脑优势领导力中心(Center for NeuroEdge Leadership),致力于运用最新的神经科学 知识帮助她的客户通过"重塑大脑"来优化脑力和提升绩效,也由此成为中国首位"大脑教练"。她是首批 致力于在中国市场推广神经科学应用的倡导者,并将此作为个人使命,期待帮助更多的人通过更好地 了解和使用自己的大脑而受益。她也因此受邀成为中国首届"基于神经科学的领导力发展"峰会的演讲 嘉宾之一。
她的"神经科学与领导力"系列课程从全新的视角出发,从个人、团队、组织领导力的各个方面为企业 和个人提供科学而实用的领导力提升方法,并以通俗易懂、风趣幽默的授课风格受到众多企业和机构 的推崇。
除了对于神经科学的热衷和推广,Elise 同时也是一位专业的人才评鉴师和高管教练。她在帮助企业高 管个人更好应对职业挑战和机遇,以及帮助企业提升人才竞争优势方面具备丰富的经验。
讲师部分资质
NeuroEdge 脑优势领导力中心,创始人
国际教练联合会,专业级认证教练
企业教练和领导力研究院,签约教练
创新领导力中心,签约教练
混沌大学创新院,特聘领教
复旦大学管理学院,国际 EMBA/MBA 项目客座讲师
上海交通大学高级金融学员,国际金融硕士项目客座讲师
神经领导力研究院会员
麻省理工学院斯隆商学院应用神经科学研修证书
伦敦大学组织心理学硕士
DDI 认证资深高管评鉴师
国家注册二级心理咨询师
微信公众号"玩转大脑 BrainHacker "创办者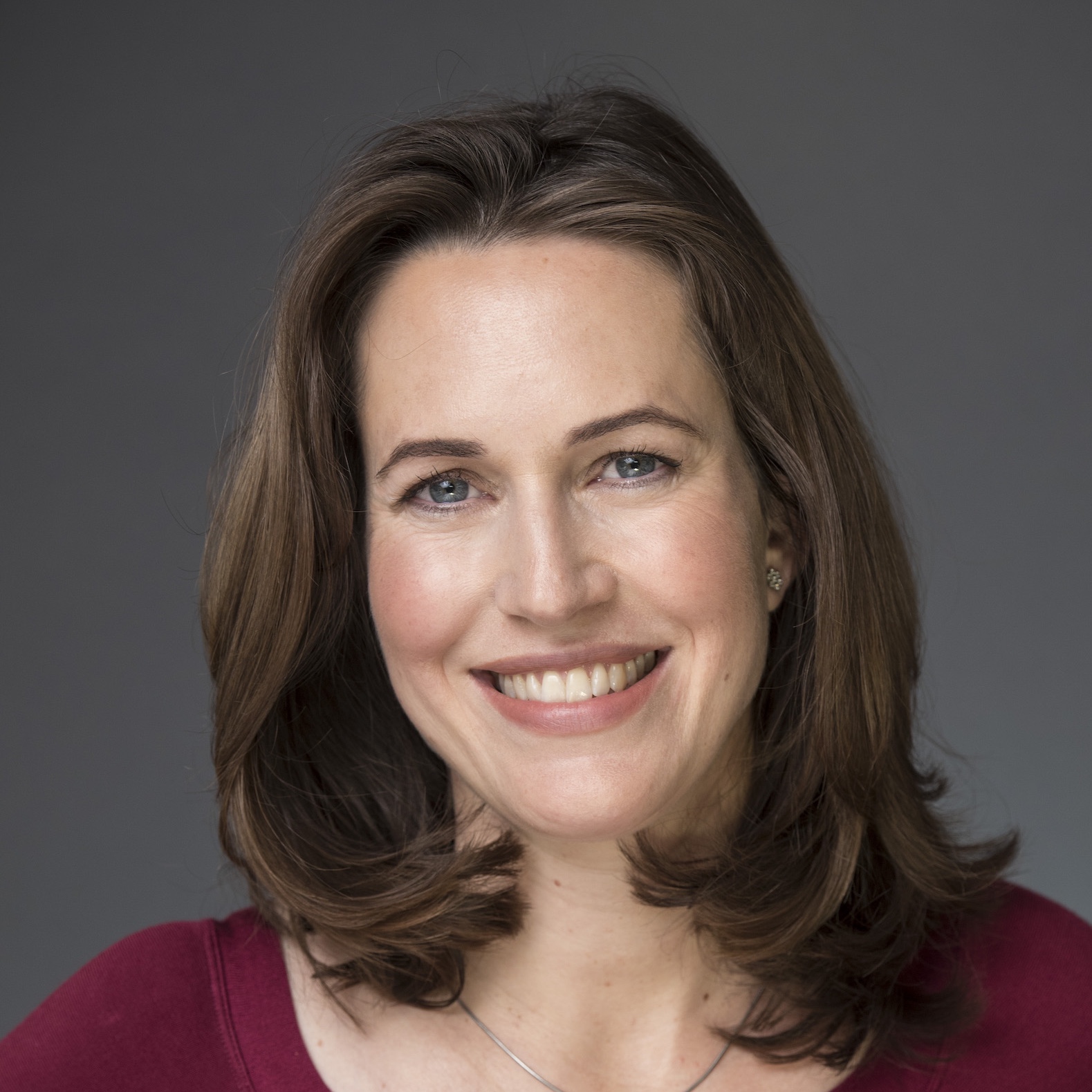 Friederike Fabritius
High performing leadership GM
FRIEDERIKE FABRITIUS, MS, is a neuropsychologist and pioneer in the field of Neuroleadership. Trained at the Max Planck Institute for Brain Research and an alumna of McKinsey & Co., she combines her unique expertise in neuroscience and business to help top Fortune 500 executives achieve peak performance. A sought-after keynote speaker, she has addressed large audiences at events hosted by prominent multinational corporations, including EY (Ernst & Young), Bayer, Siemens, LafargeHolcim, thyssenkrupp, trivago, Montblanc and Audi. Friederike has extensive international experience and has personally applied her brain-friendly learning approach to learn six languages which she now speaks fluently. She is co-author of the international bestseller "The Leading Brain: Neuroscience Hacks to Work Smarter, Better, Happier".
FRIEDERIKE FABRITIUS女士是一位神经心理学家,同业也是神经领导力领域的先驱人物。她在德国马普研究所接受了大脑研究方面的学术培训,同时也是麦肯锡公司的校友。她整合自己神经科学与商业领域的专长,帮助财富500强中顶尖企业的高管达成巅峰绩效。作为演讲嘉宾,她是各大跨国企业争相追捧的对象。安永会计师事务所,拜耳,西门子,拉法基豪瑞,蒂森克虏伯,去旅游,万宝龙,奥迪等知名企业均曾邀请她出席大型活动并进行演讲。Friederike有着丰富的跨国工作经验,她以脑友善的方式学习了6种语言,现在她已能够流利使用这6种语言。她也是国际知名畅销书《The Leading Brain: Neuroscience Hacks to Work Smarter, Better, Happier》的共同作者。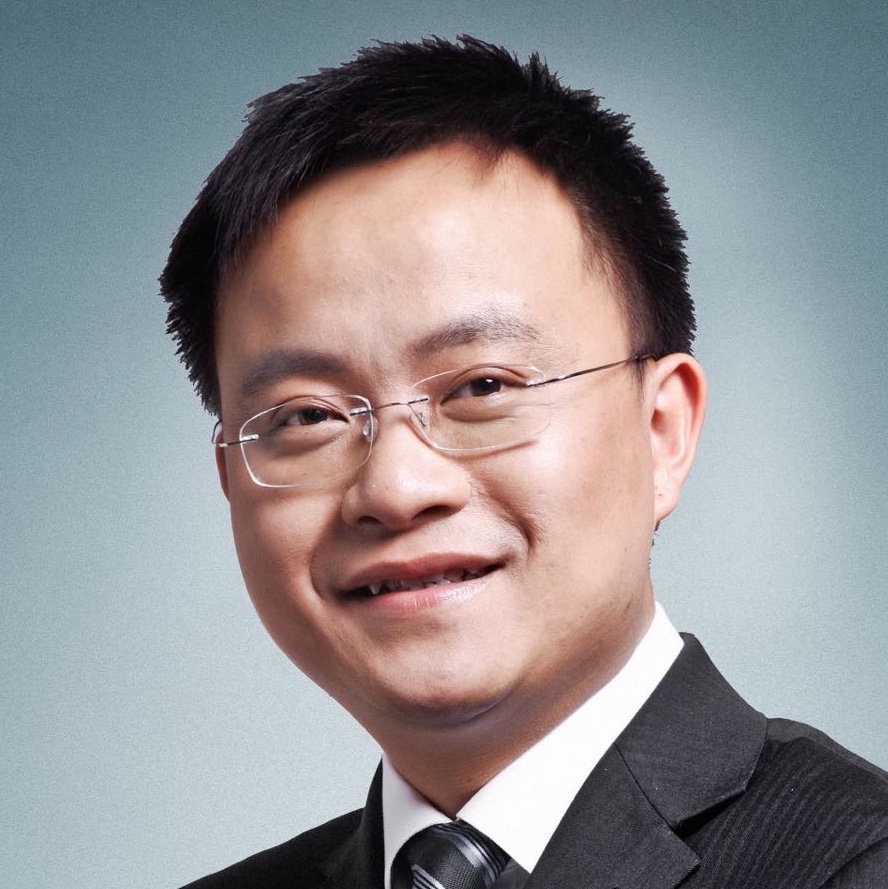 Founder and Executive Director, Daoyi Management Consultancy
Former Associate Partner, Global Business Services, IBM
IBM Global Certified Business Consultant
Six Seconds Certified EQ Practitioner, Assessor, Trainer
Erickson Coaching Institute Certified Coach
Shi Rong Zhang is the Founder and Executive Director of the Daoyi Management Consultancy company, which is dedicated to training and supporting leaders in the exploration of emotional intelligence and the fundamentals of leadership excellence. He has 16 years of management consultant experience in global consultancy firms, including IBM, Accenture, and Deloitte Consulting. His expertise area covers strategy & organizational change management, leadership development, and human capital management. He has MBA degree from INSEAD, and BSc from Shanghai Jiaotong University, China.
道奕管理咨询(上海)有限公司创始人和执行董事
曾任IBM全球业务服务部门的副合伙人
IBM全球认证咨询顾问
美国六秒钟情商认证的实践家、情商测评师、高级培训师
埃里克森教练学院认证教练
张世荣先生是道奕管理咨询(上海)有限公司创始人和执行董事,专门培训和支持企业管理者探索情商和卓越领导力。张先生具有16年国际著名的战略与管理咨询公司的工作经验,曾就职于IBM、埃森哲、德勤咨询等世界排名前十的顶级咨询公司。张先生专长的领域覆盖了业务战略和组织变革管理、领导力建设、人力资源管理等方面。张先生拥有INSEAD的工商管理硕士学位、上海交通大学理学士学位。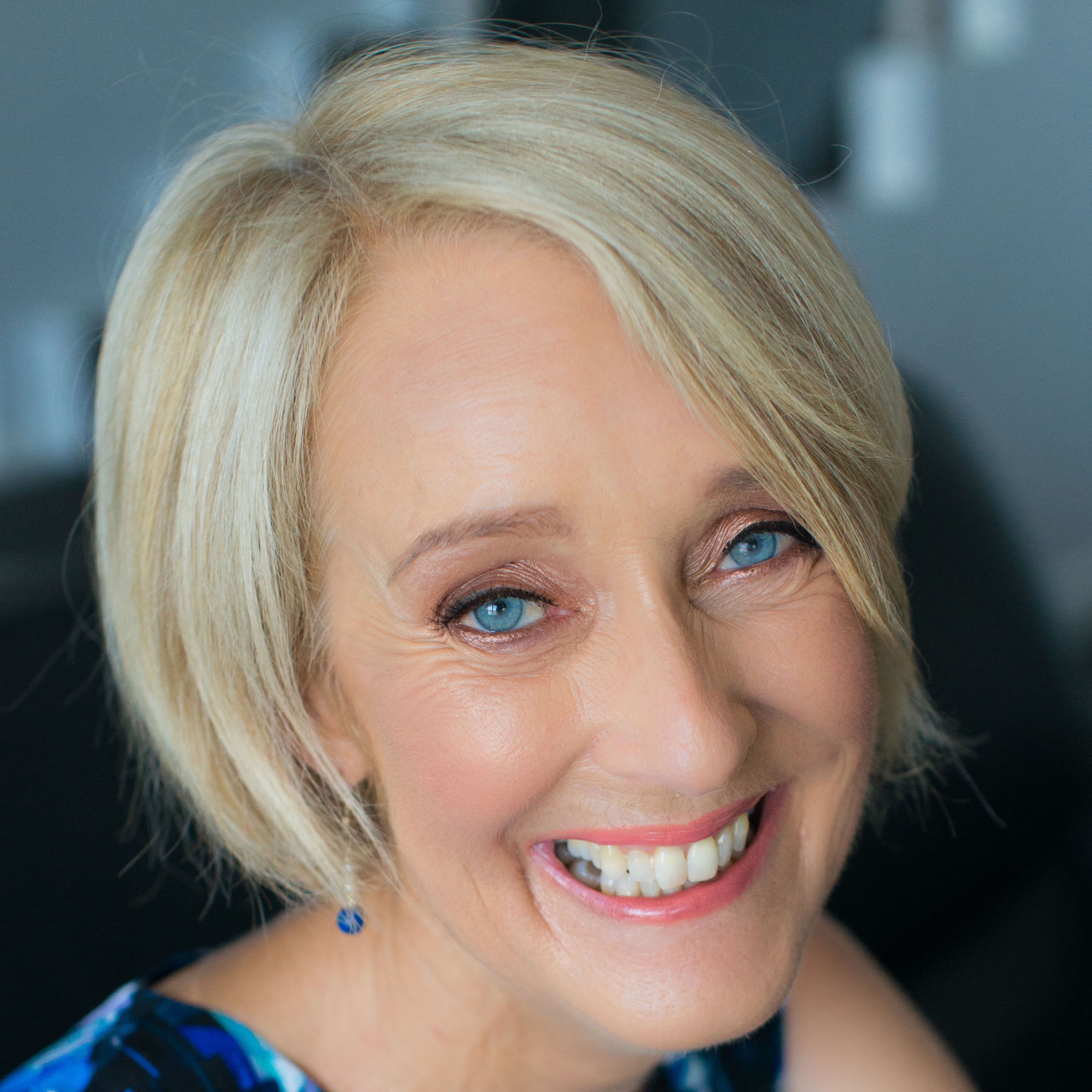 Dr. Jenny Brockis
High Performance Brain
Dr. Jenny Brockis is an expert in brain health and the science of high performance thinking. Passionate about all things "brain" she inspires her audiences by translating neuroscience into simple practical tools that help people work smarter not harder.
A medical practitioner with a strong background in health and human behaviour, Dr. Jenny understands that while intentions may be good, changing behaviours is not always easy!
Dr. Jenny is an international speaker, trainer and author of three books including the best-seller Future Brain (Wiley). She is a frequent commentator on radio and TV, is a regular contributor to the CEO, GLOSS and Good Health Guide magazines and has had many articles published online and in print.
When not speaking, researching or writing, Dr. Jenny loves to spend time with her family, travel the world and continue to challenge her long standing fear of heights.
Jenny Brockis 博士是大脑健康和高性能思维科学的专家。 对所有"大脑"事物充满热情,她通过将神经科学转化为简单的实用工具来激发她的观众,帮助人们更聪明地工作。
Jenny 博士是一位在健康和人类行为方面具有强大背景的医务人员,他明白,虽然意图可能很好,但改变行为并不总是那么容易!
詹妮博士是国际演讲人,培训师和三本书的作者,包括畅销书"未来脑"(Wiley)。 她是广播和电视频繁评论员,是首席执行官,GLOSS 和Good Health Guide 杂志的定期撰稿人,并在网上和印刷版发表过许多文章。
当不说话,研究或写作时,珍妮博士喜欢与家人共度时光,环游世界,并继续挑战她长期以来对高处的恐惧。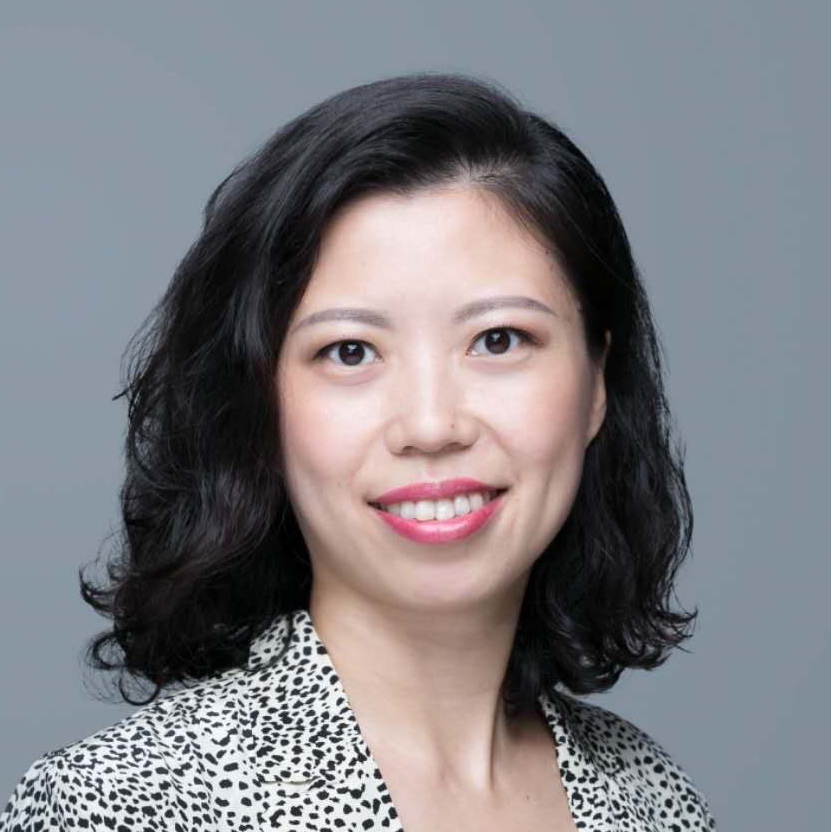 Lin SIEn 林思恩
Founder at Talking Brain
TalkingBrain联合创始人CEO
新智元人工智能智库专家
中国指挥控制学会认知专委会副总干事
前布雷恩科技首席科学家顾问&联合创始人
中科院心理所&香港中文大学认知神经科学博士
TEDx讲者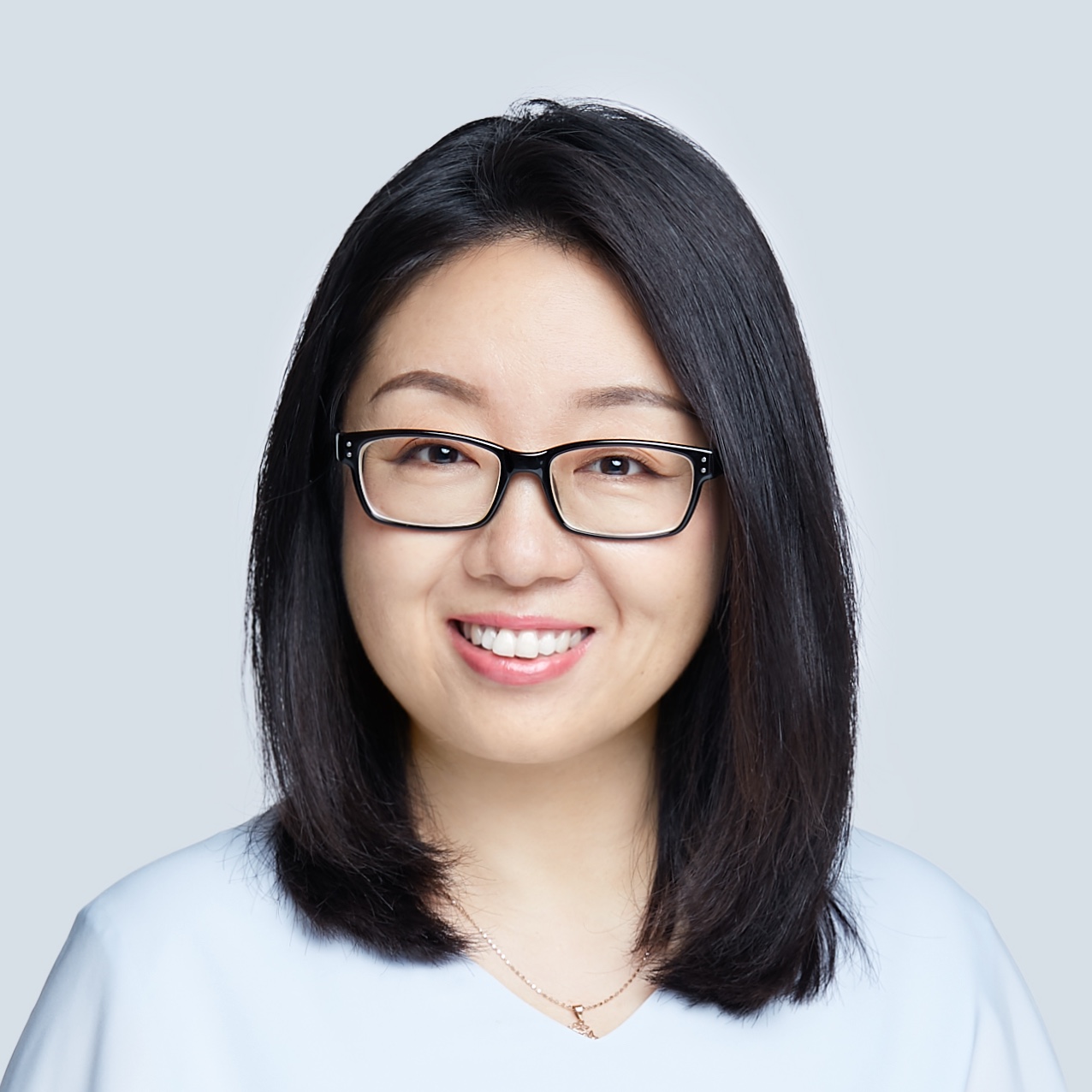 Ona Xiang 项兰苹
Erickson CN GM
 成果教练落地应用专家
 原埃里克森国际教练学院中国区总经理
 ICF国际教练联盟认证专业教练
 埃里克森国际教练学院注册教练•总裁教练
 国际 NLP 协会认证NLP专业执行师
 国际NLP学院INLPA(美国)认证专业执行师
 英国NLP协会ANLP(英国)认证专业执行师
 组织发展学习顾问
 致力于成果教练在组织、个人的落地应用,以通过基于神经科学的成果教练支持组织和个人获得事业发展及人生成果为使命。
 近十八年咨询培训行业经营管理、商业运营实战经验,专业研究组织发展、领导力提升、组织学习管理。近年来,通过深入学习研究,将心理学、成果教练、行动学习应用于组织发展、领导力提升、培训开发与管理的过程中,为上百家企业提供企业成果教练应用、教练型领导力打造、教练型团队塑造、管理技能提升、企业文化建设、创新思维等教练式解决方案及咨询服务,积累了丰富的教练式咨询培训项目研发、管理、实施实战经验,良好的项目实施成果,获得了客户的高度信任与好评。
成功案例(部分):
先后为立邦中国、佳讯飞鸿、勃林格殷格翰、华住集团、通用汽车、宇通客车、央视市场调研、北汽福田、神州数码、中国银行、富士康科技集团、汇源集团、莱钢集团、中石化、石家庄炼化、广东移动、山东建行、神威药业、中国人民银行、高校软控、献王集团等企业,北大、清华、上海交大、中科院、社科院等高等院校。
Dianna Tang 唐卫民
睿越咨询公司创始人
唐卫民女士是睿越咨询公司创始人,也是DDI中国大陆的首位顾问,曾担任DDI大中国区顾问总监。唐女士在咨询行业工作已有20多年,在领导力发展,讲师认证和人才评鉴领域积累了丰富的经验。
唐女士客户群涉及医药业、制造业、互联网、快消品行业、金融服务等多个行业,服务的客户类型也包括跨国公司,大型民企和国企。
工作期间服务过的客户有:罗氏制药、阿斯利康制药、拜耳制药、宝马,通用汽车华为、中国广东核电集团、阿里巴巴、京东,可口可乐、金佰利、华润集团、中信银行以及其他全球及本地客户。
唐女士在DDI工作的15年间,作为培训师导师,她已为多个行业100多家企业培训了20,000多位领导者,认证了超过4000名的企业内部培训师和培训师导师。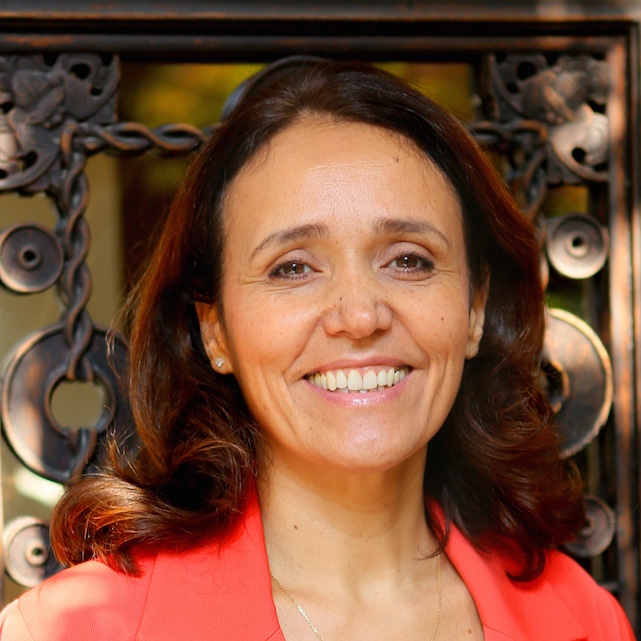 Nathalie Bastianelli
Webelong Foundation
Engaged businesswoman, former CEO of Havas Media in Beijing, Nathalie Bastianelli wants to believe in the ecological awakening of consumers. With more than 25 years of experience in communication, event and sports sponsorship (including 6 Olympic Games), she created and managed the first two communication-and-events subsidiaries of the Havas Media network in Beijing and Shanghai (2005-2010). For four years, she has been dedicated to promoting solutions with positive impact in China and France by creating WeBelong, a non-profit platform. Each year she is organizing the weBelong Forum, that takes place in Beijing : a two-day immersive experience to discover local and international solutions. It also encourages a change of behavior at an individual level. It fosters the opening of consumers' conscience to encourage them to change their behavior for a better future." With success, its last November edition broadcast live on Chinese livestream platforms attracted more than 4.2 million viewers!
Nathalie Bastianelli,前哈瓦斯传媒北京地区CEO。她对消费者的生态意识觉醒抱有坚定信念。她在交流,活动策划,体育赞助(包括6届奥林匹克赛事)方面拥有超过25年的经验,2005-2010年期间创立了哈瓦斯传媒旗下位于北京、上海的两个交流活动策划公司,并担任管理工作。她还创建了非营利性平台WeBelong,在中国、法国热心宣传积极影响解决方案。她每年都会在北京组织WeBelong论坛,这是一个为期两天、具备沉浸式体验的论坛,旨在发掘本土和国际性的解决方案。论坛还鼓励从个人层面转变行为习惯,唤醒人们作为消费者的良知意识,鼓励消费者为了更美好的未来,改变自己的行为习惯。论坛的举行屡获成功,去年11月的论坛更是登上了中国的直播平台,吸引了超过四百二十万名观众。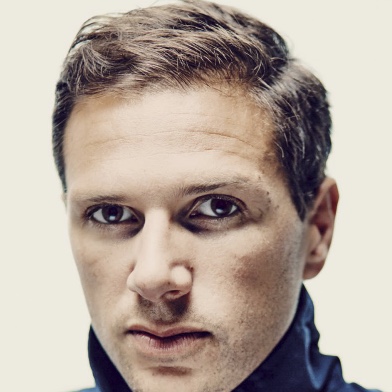 Bechara Saab
Mobio Interactive
As CEO of MI, I am committed to supporting my team in building digital tools that empower better living and faster healing. We blend science and design with internally developed technology that remotely and objectively measures mind and body data (typically via computer vision enabled psychobiometrics). By partnering with medical and academic institutions around the world, we rigorously interrogate the efficacy of our products through multi-centre random controlled trials. Our commitment of using science to ensure our tools work and are tailored to suit each individual user means you can trust a MI product is the most effective product for you, no matter where you live or who you are.
Until 2017, I was a Principal Investigator of the Zurich Neuroscience Centre, my laboratory at the Psychiatry Hospital focused on understanding molecules and brain circuits that give rise to the motivation to learn and explore. This work was a continuation of a discovery I made in 2009 while completing my PhD at Mount Sinai Hospital in Toronto in the lab of Prof. John Roder. We discovered a molecular link between environmental exploration and spatial learning, and in doing so observed an active role for the hippocampus in motivational behaviour. These results were recently extended by my lab and the labs of others to reveal roles of cortical and subcortical inputs to the hippocampus in novelty-driven exploration, research made possible by recent advancements in optogenetics in the freely behaving animal in combination with wireless electrophysiology, PET and fMRI. Together, this avenue of research has shed light on the mechanisms underscoring the intimate relationships between exploration, efficient learning and cognitive disease. At the circuit level, the importance of curiosity for healthy living may parallel the beneficial effects of mindfulness that MI delivers to its customers.
Throughout my career, I have been dedicated to science outreach and mentorship. I firmly believe that face-to-face interaction between researchers and students stands to benefit society on many levels. I was instrumental in establishing the Mount Sinai Hospital Outreach Program in Toronto, was Editor-in-Chief of Hypothesis, received the inaugural CIHR Award for Mentorship, represented Switzerland in Famelab 2012, routinely attend the AFO Science Documentary Film Festival, currently serve as an editor of ScienceMatters, am an Overseas Fellow of the Royal Society of Medicine and deliver keynote speeches at multiple conferences and events throughout the year.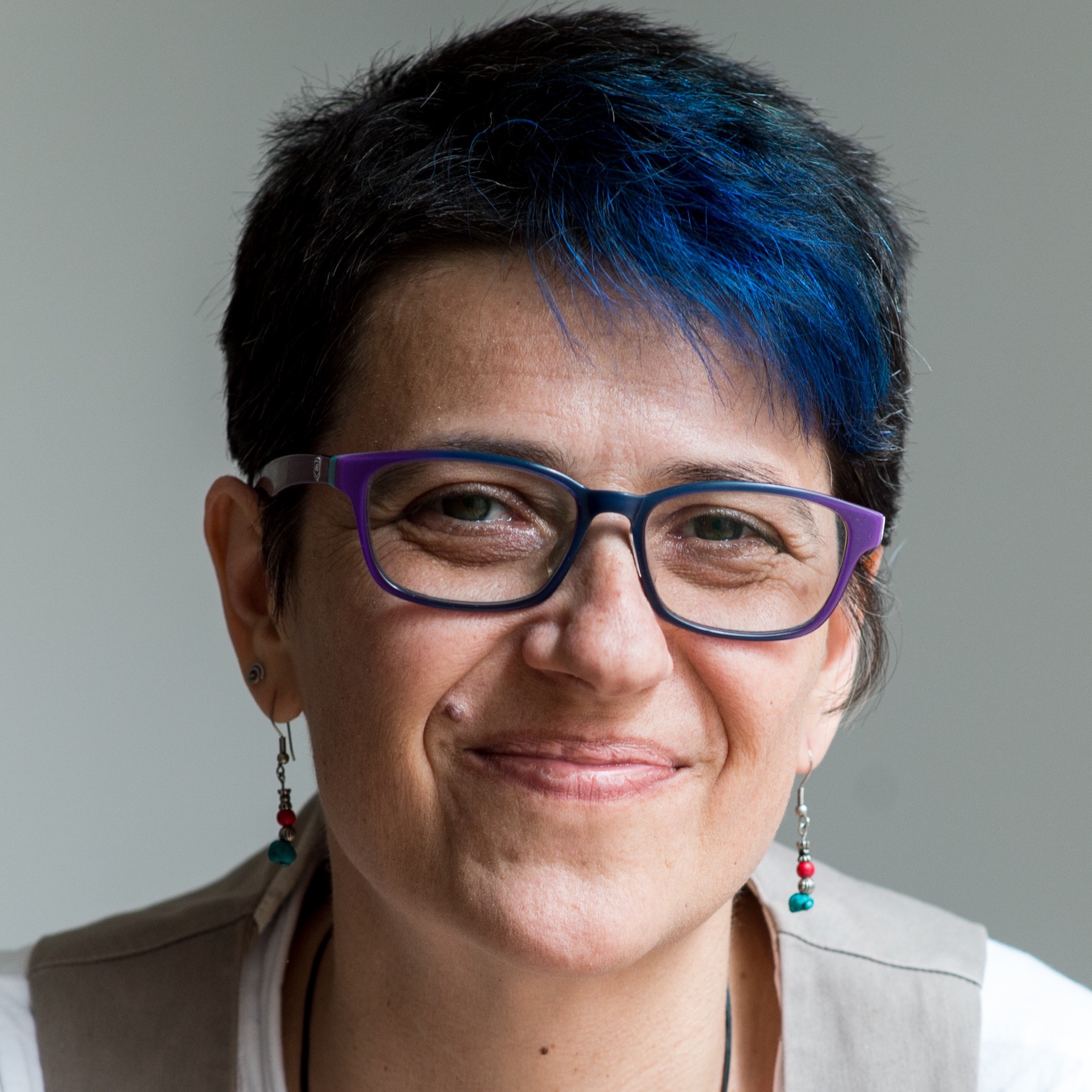 Dalida Turkovic
With over 25 years of living and working in China Dalida has a profound insight into key issues that corporations face in a fast and ever changing environment. After establishing her own company in 2004 Dalida began to coach executives and business owners using a holistic approach and integrating her knowledge of positive psychology, internal martial arts and TCM principles. In all her work Dalida is driven by a profound interest in what moves and motivates people. She believes in wisdom of emotions and how emotions support decision making process.
In 2015 Dalida founded the Beijing Mindfulness Centre where she teaches secular mindfulness classes and workshops. Dalida is an author of Mindfulness for Beginners, the book mindful parenting, and a TEDx speaker.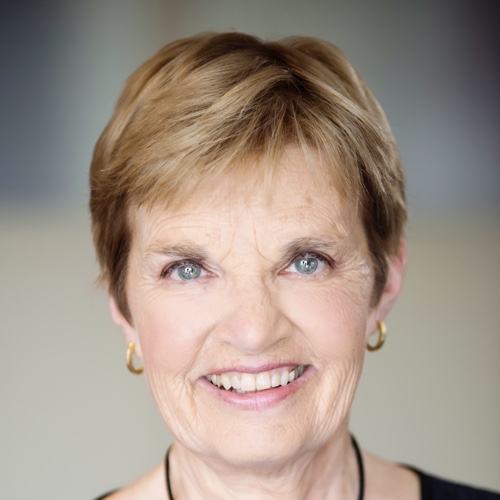 Marilyn Atkinson
Founder & President of Erickson Coaching International
玛丽莲•阿特金森是埃里克森教练学院的创始人,也是广为人知的成果导向的教练模式的创始人。她的教练模式积极地促进了成果导向的心理学的出现和发展,并且发展了处世模式(Meta Program)的应用,帮助全球范围内的公司有效地雇佣员工和管理的方法。作为一名工业心理学家,她提供了有效的解决方案及管理方法,帮助不同的公司解决挑战,并建立了一系列更有效工具便于管理人员使用。
数十年来,玛丽莲一直是著名的心理学家米尔顿•埃里克森的忠实追随者,并以他的名字命名了自己创立的埃里克森国际教练学院。自1980年埃里克森成立以来,她自主研发了许多高效和专业的教练培训课程(包括ICF ACTP认证的"教练的艺术与科学"课程),目前已经在87个国家进行授课。
作为加拿大前注册组织心理学家,玛丽莲还是埃里克森式沟通的NLP大师级培训师和专家。自1980年以来,她通过专注于成果为导向方法论,为全球领先的公司和领导者制定了许多商业教练培训计划。
玛丽莲撰写并与他人合著了六本书,其中包括《教练的艺术与科学》三部曲,《高级隐喻》、《世界游戏》等。
The Course Developer is Marilyn Atkinson:
Marilyn Atkinson is the Founder of Erickson Coaching International and the originator of a well-known, comprehensive, Solution-Focused and Outcome-Oriented Coaching model. Her model has actively contributed to the emergence and expansion of Solution-Focused Psychology, and the development of Meta Program Analysis for effective hiring and managerial approaches worldwide. As an Industrial Psychologist she has honed Solution-Focused methods for multiple kinds of corporate engagements, making the tools effective and easy for managers to use.
Marilyn has been a dedicated follower of Milton Erickson for decades and gave his name to Erickson Coaching International. Since founding Erickson in 1980, she has developed many highly effective and specialized coach training programs (including the ICF ACTP-accredited The Art & Science of Coaching) which are currently being taught in 87 countries.
A former Registered Organizational Psychologist in Canada, Marilyn is also an NLP Master Trainer and specialist in Ericksonian Communications. Over the last 37 years, she has developed several formal business coach training programs to leading global companies and leaders through Solution-Focused and Outcome-Oriented Coaching transformations.
Marilyn has written and co-authored six books, including "The Art & Science of Coaching" Trilogy – Inner Dynamics of Coaching, Step-by-Step Coaching & The Flow of Coaching.
Her most recent books available on Amazon are:
Inner Dynamics of Coaching
Step-By-Step Coaching
Flow
Velocity: The Global Language Revolution
Creating Transformational Metaphors
Do You Want to Play the World Game?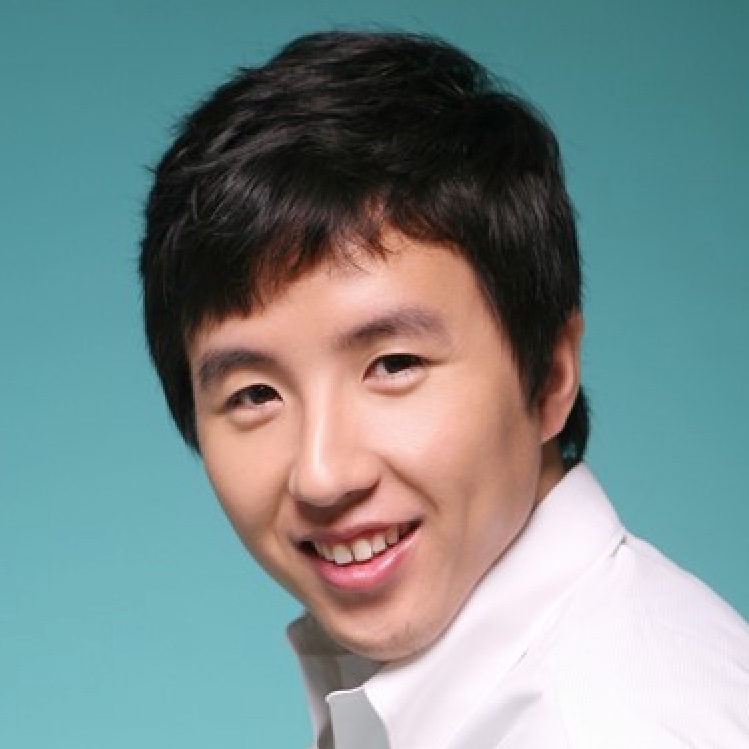 美国HeartMath心脏数理研究所中国区首席认证导师 HMC情绪压力管理研究中心创始人 自2007年起在国内研究并推广心脏数理研究与应用,并创建了国内唯一一个以心率变异性为评价基准的教练培训与认证平台。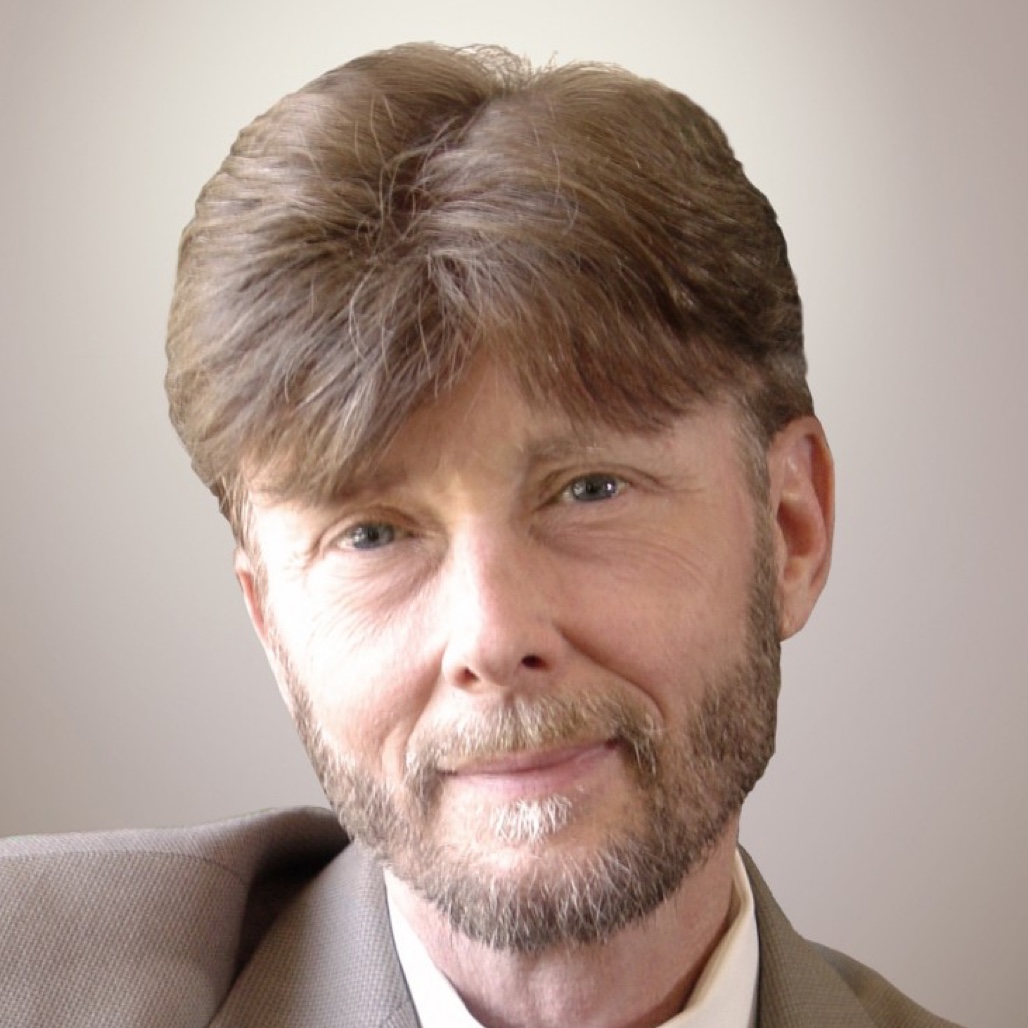 Howard Martin
美国HeartMath心脏数理研究所 EVP 战略发展
美国HeartMath心脏数理研究所 EVP 战略发展 在过去的20年时间里在全球进行过将近700场的演讲,用生动幽默的方式向大家讲述心脏智能的秘密。 The HeartMath Solution作者之一