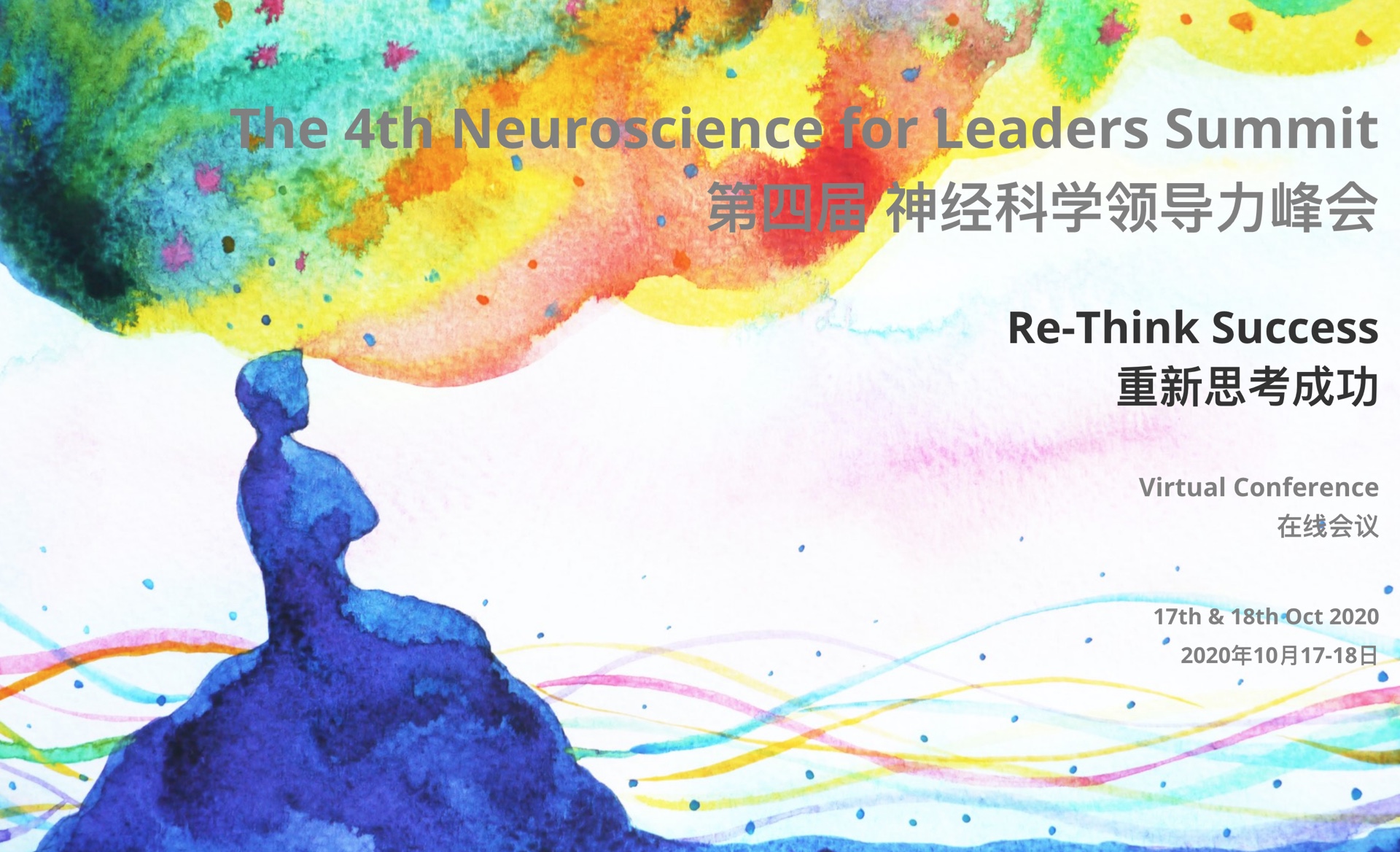 A Global Neuroscience for Leaders Summit
全球神经科学领袖峰会
An Online Intensive for those dedicated to Scientific Evidenced Inner transformation
一场在线论坛,专注于以科学为依据的内在转化
October 17-18, 2020
2020

年

10

月

17-18

日
2020, is historic!
2020年,具有历史意义!
For some, the world has fallen apart and it is a disaster.
For others, it is a year where everything is falling into place and actually falling together.
对于某些人来说,世界崩塌了,是一场灾难。
对于另一些人来说,这一年,所有事务都恰好融为一体。
When WHAT seems to work is no longer working, HOW would you respond?
当曾经似乎有效的方法不再起作用时,您将如何回应?
In times of uncertainties and disruptions, we are thrilled to bring together people from numerous fields to offer insights and perspectives on the power and benefits of interconnections between mind-body-spirit and success.
在充满不确定性和破坏性的当下,我们很感恩能将来自各个领域的人们聚集在一起,探讨、分享心–身–精神与成功之间的相互关系与益处。
Aware of the challenges many of us facing due to the current situations, we are making the event extremely accessible.
意识到当下形势下我们许多人面临的挑战,我们将参加此活动的门票降至最低
This one-of-a-kind gathering includes Business Educators from all parts of the world, like Professor Paul Brown, Richard Barrett, Paul Gibbons, Hong Chuan Zhang and Liang Chen… and MANY more Pioneers.
这是一次难得的线上聚会,包括来自世界各地的商业教育家,例如保罗·布朗教授,理查德·巴雷特,保罗·吉本斯,张红川教授,陈亮教授…以及更多先行者和领路人。
If you are committed to scientific evidenced inner work and wise choices, join us at 4th Neuroscience for Leaders Summit.
如果您注重于基于科学的内在成长与智慧的选择,欢迎加入我们参加第四届神经科学领袖峰会。
Best Wishes!
Ella Zhang
Founder of Neuroscience for Leaders Summit
神经科学领导力峰会创办人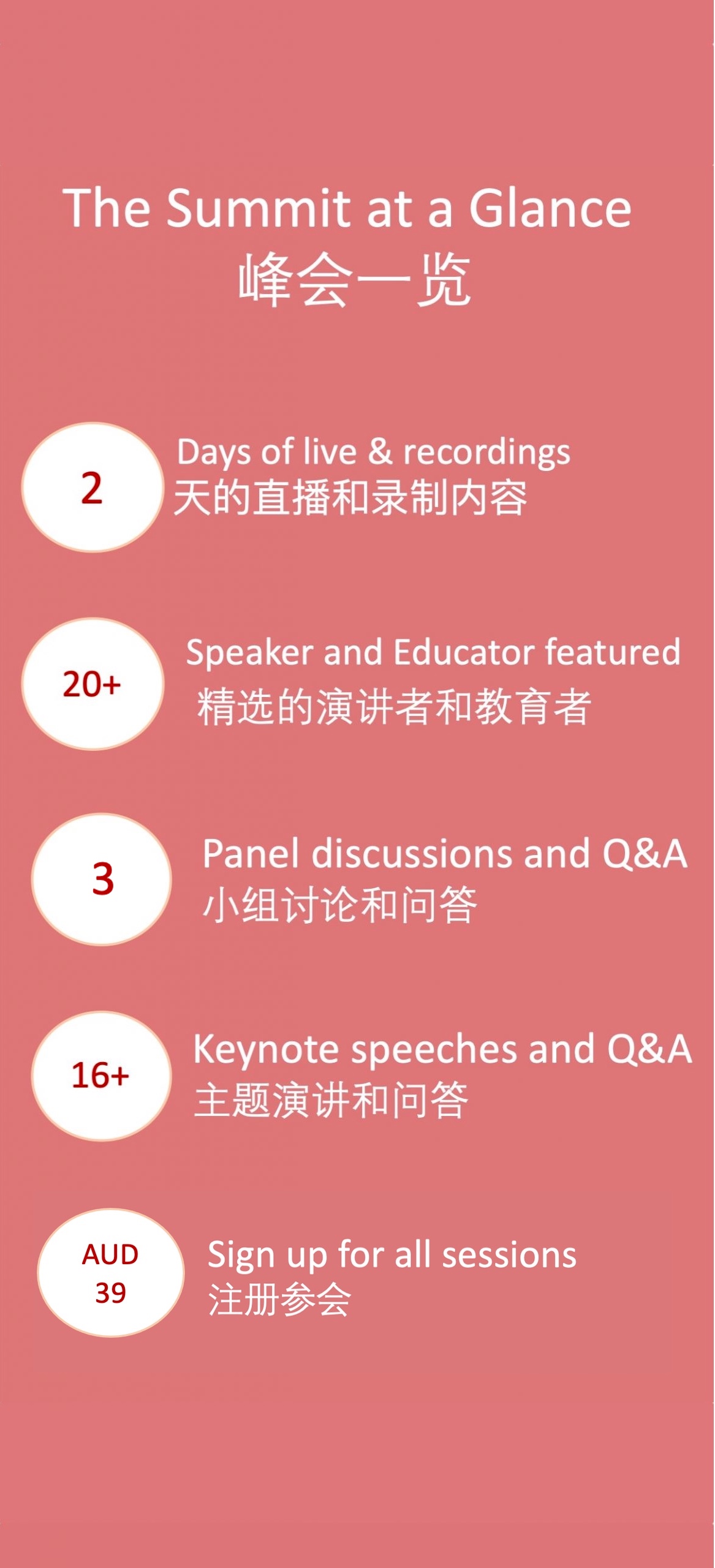 Areas of focus:
侧重的内容:
HOW to flourish in today's workplaces?
在当下的工作场所如何蓬勃发展?
HOW your diet and stress levels contribute to your success holistically
您的饮食和压力水平如何影响您的全面成功
HOW to create more Coherence and Improved Cognitive Function from Your HEART
如何从您的心中创建更多的连贯性和改善的认知功能
HOW to Foster Resilience in Org via Brain-focused Leadership
如何通过以大脑为中心的领导力来提高组织的应变能力
WHAT are the conditions under which energy can flow in the pursuit of profit as well as individual and organisational development.
在追求利润以及个人和组织发展的过程中,能量可以流动的条件是什么?
Summit Speakers
峰会嘉宾
(排名不分先后,持续更新中)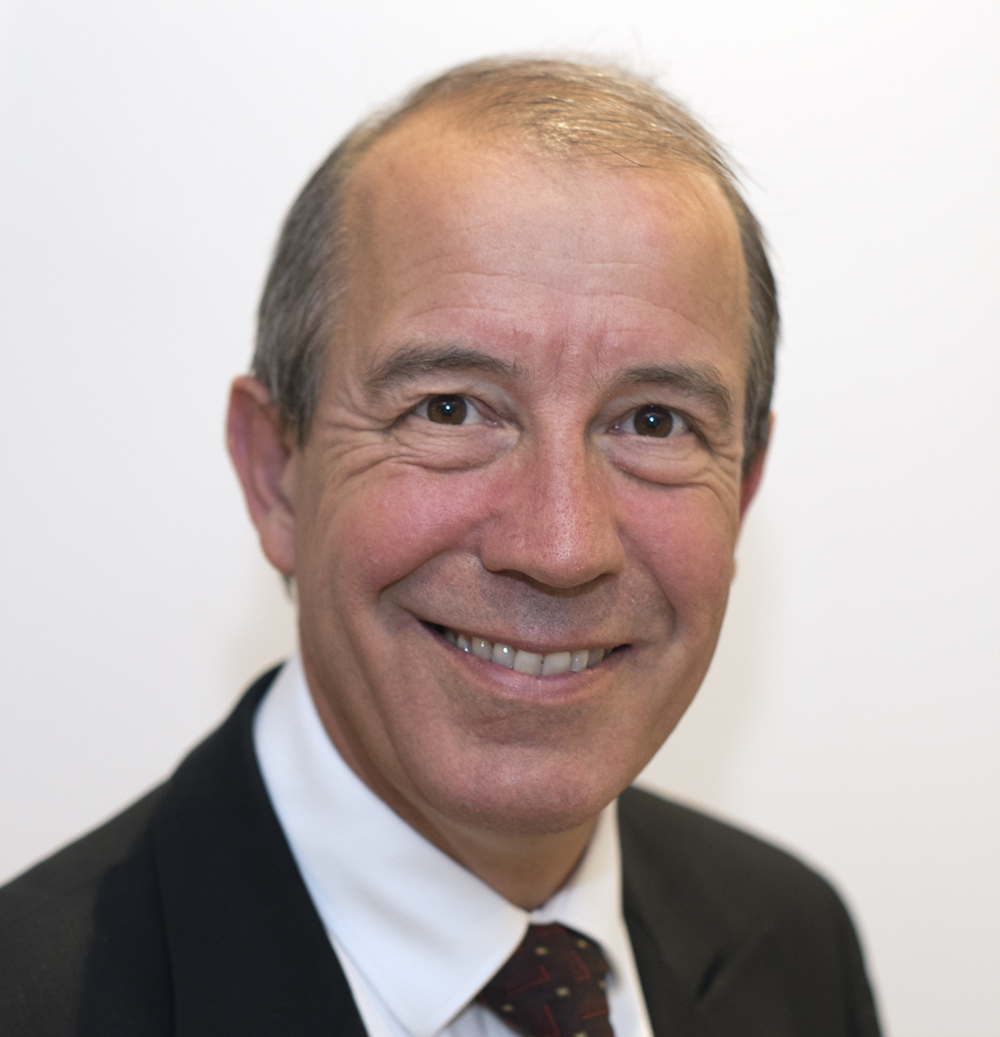 Alistair Schofield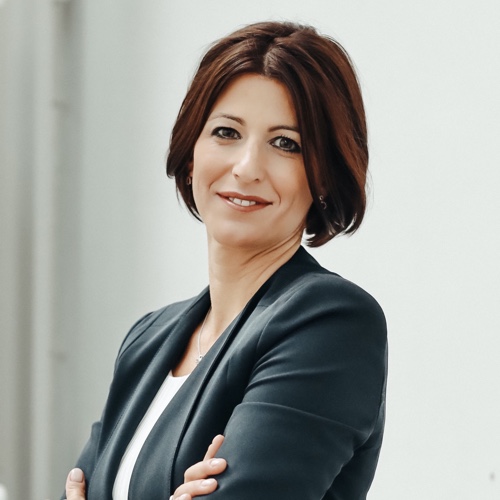 Claudia Thali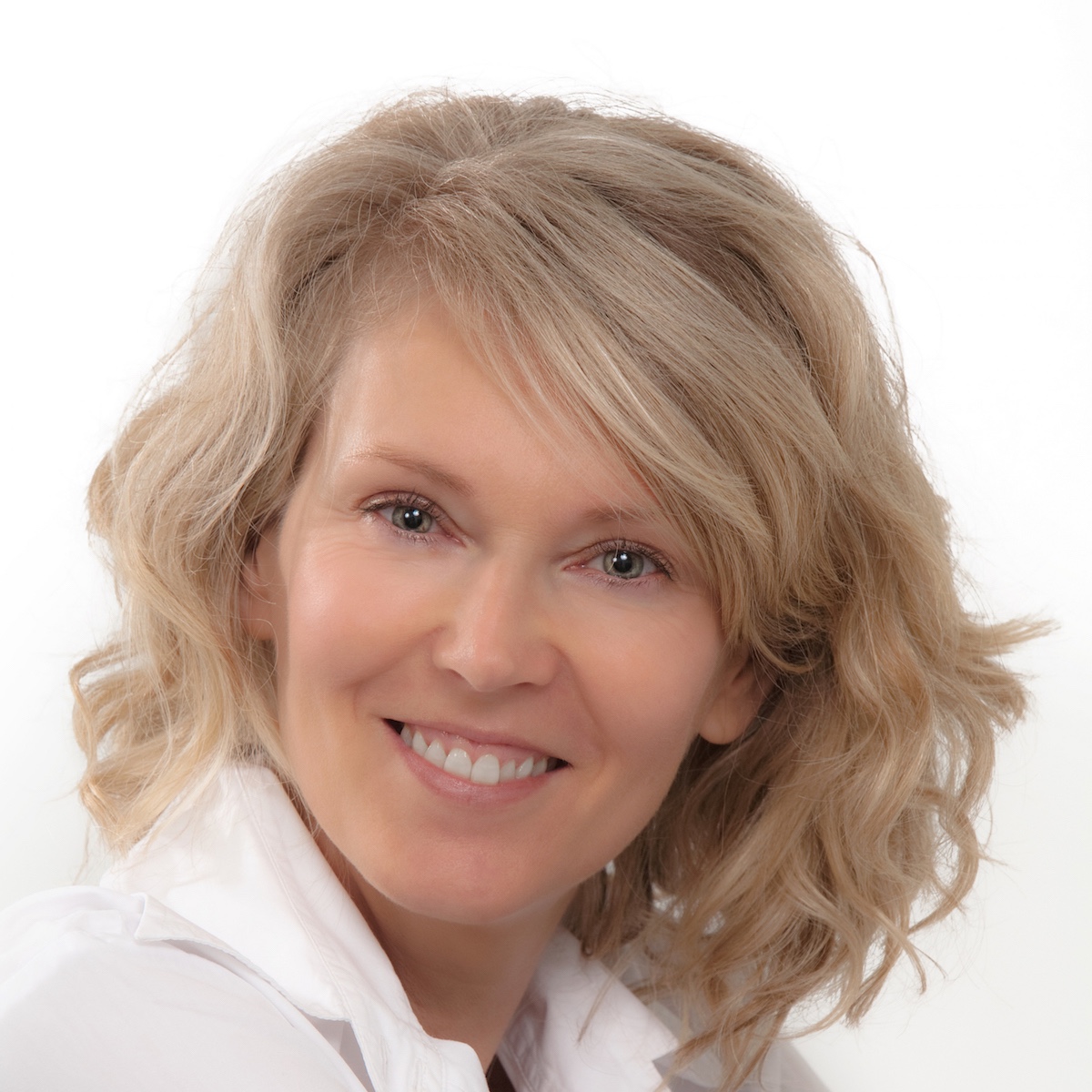 Delia McCabe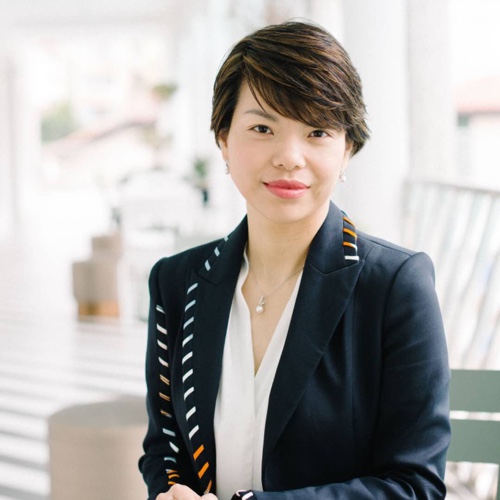 Elise Zhu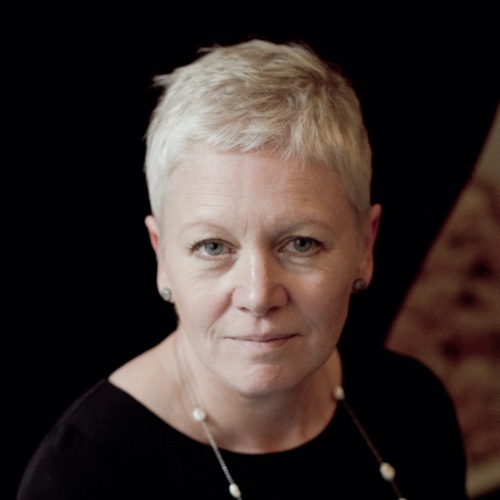 Jan Hills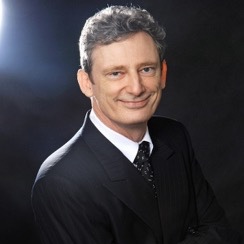 Joseph O'Connor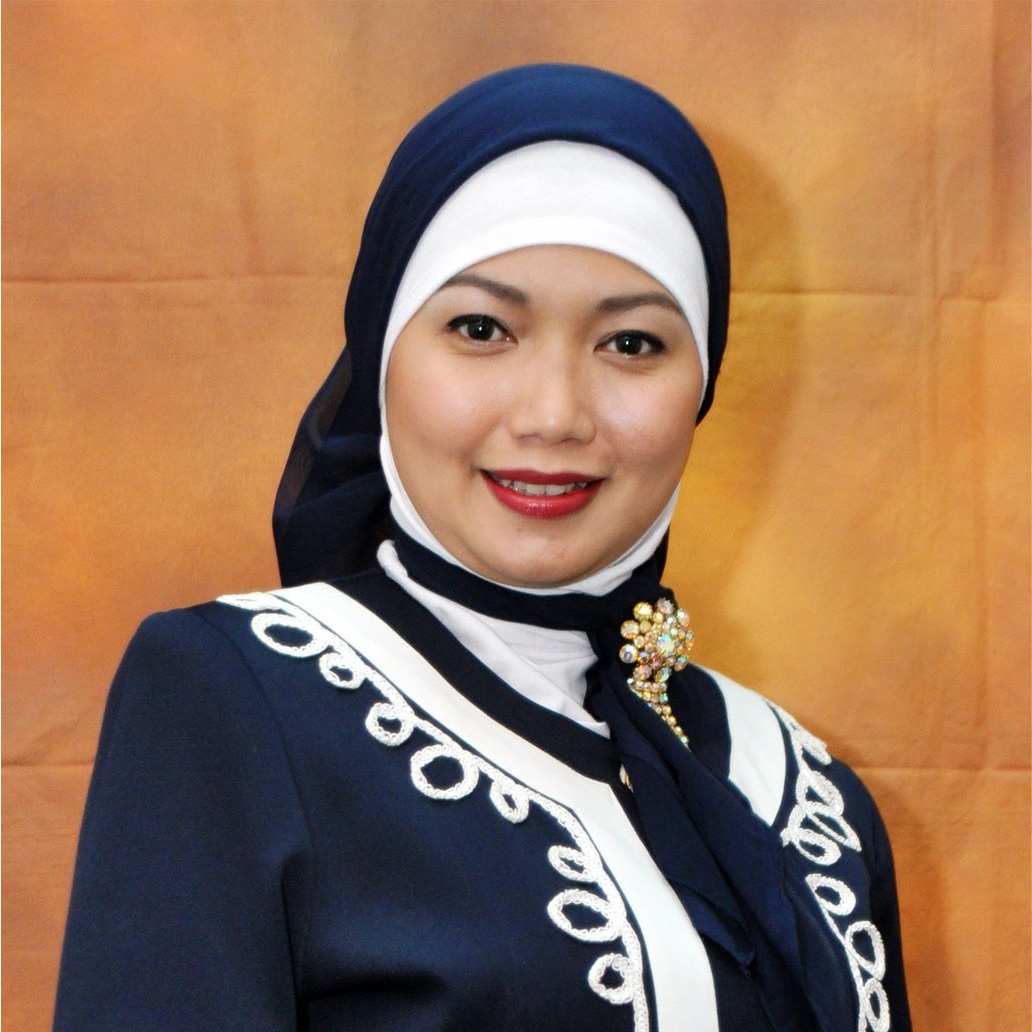 Lyra Puspa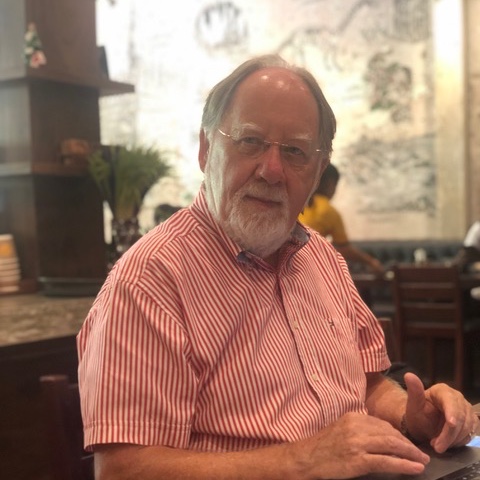 Paul Brown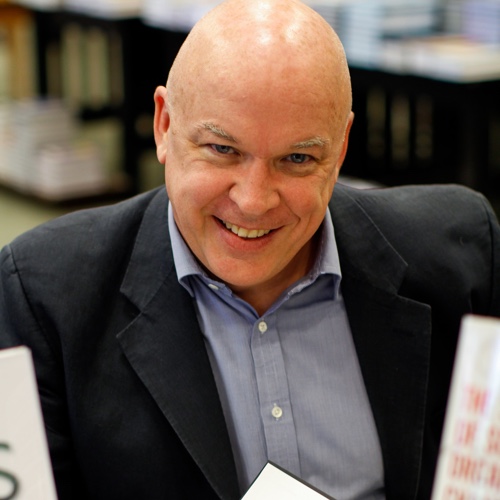 Paul Gibbons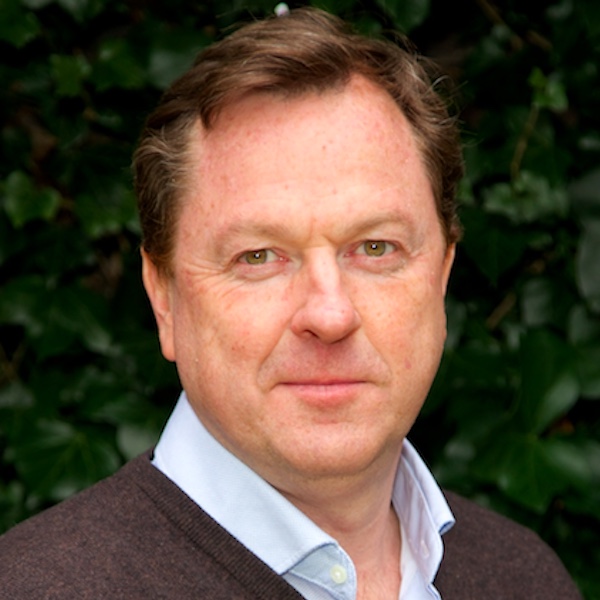 Daniel Truran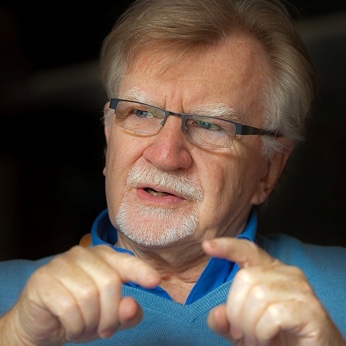 Richard Barrett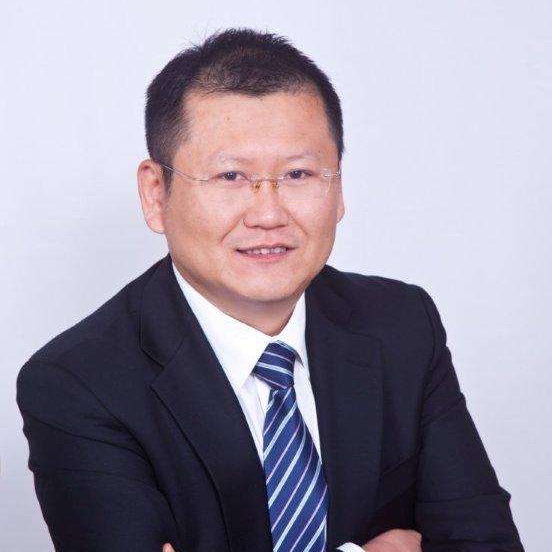 Shepherd Shen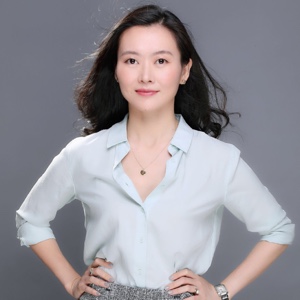 Tina Jiang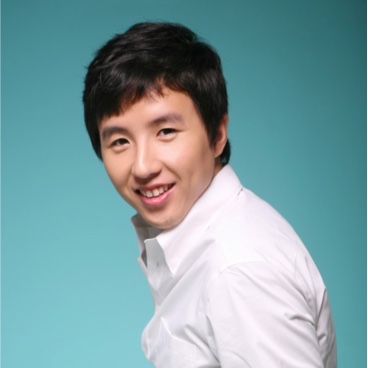 宋琦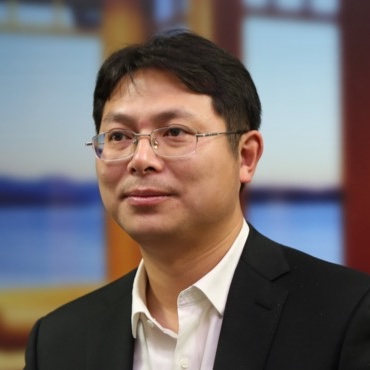 张红川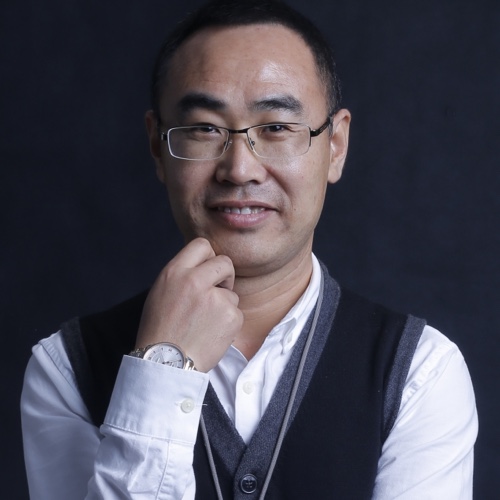 祝杨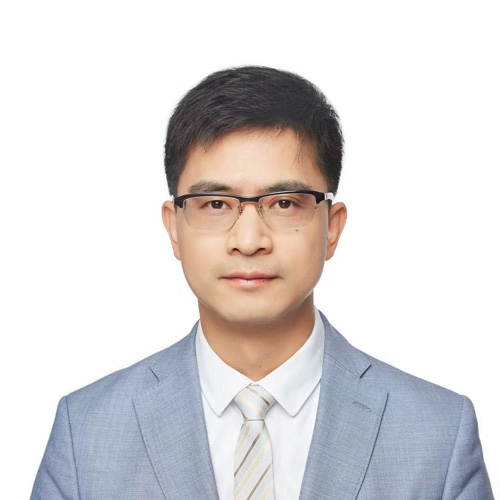 陈亮
常携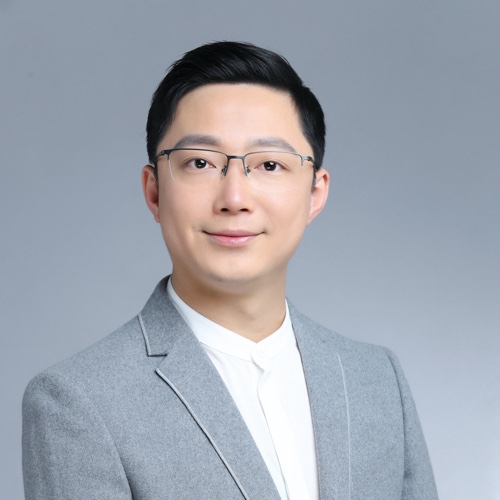 仁源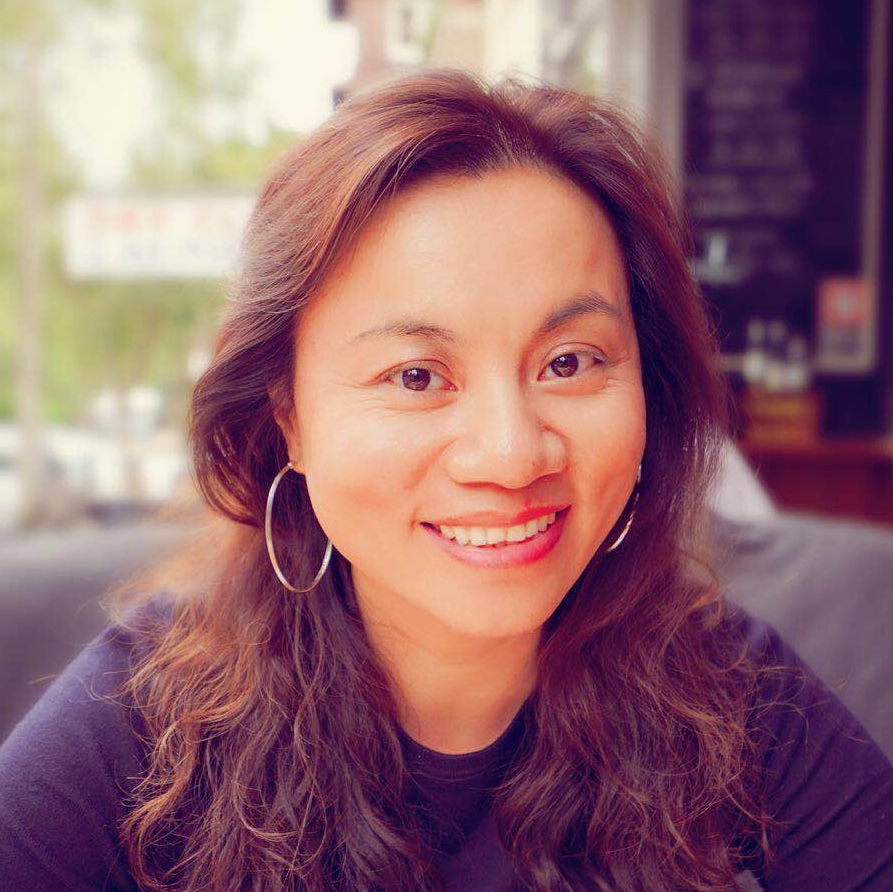 Ella Zhang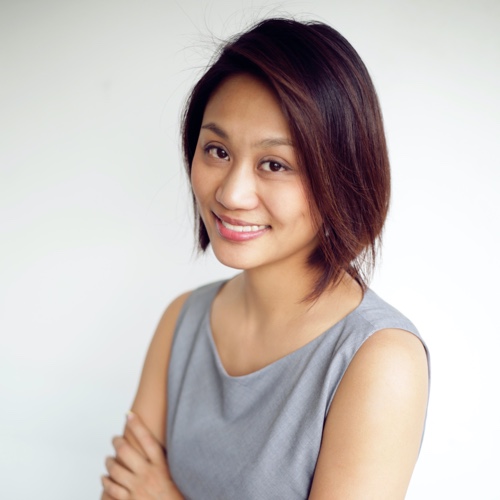 Enoch Li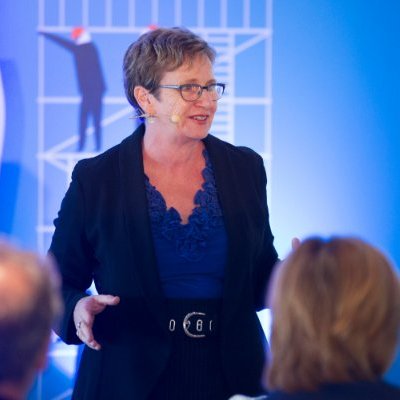 Linda Ray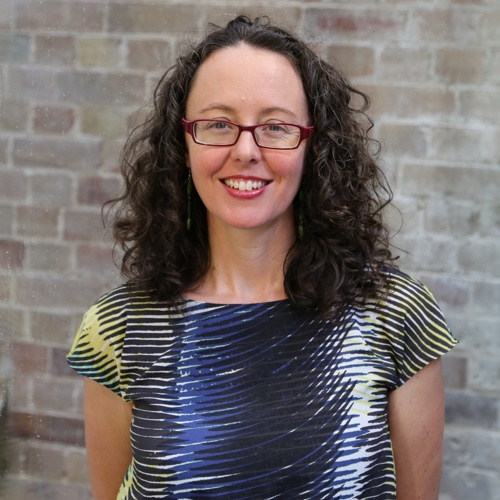 Dimity Podger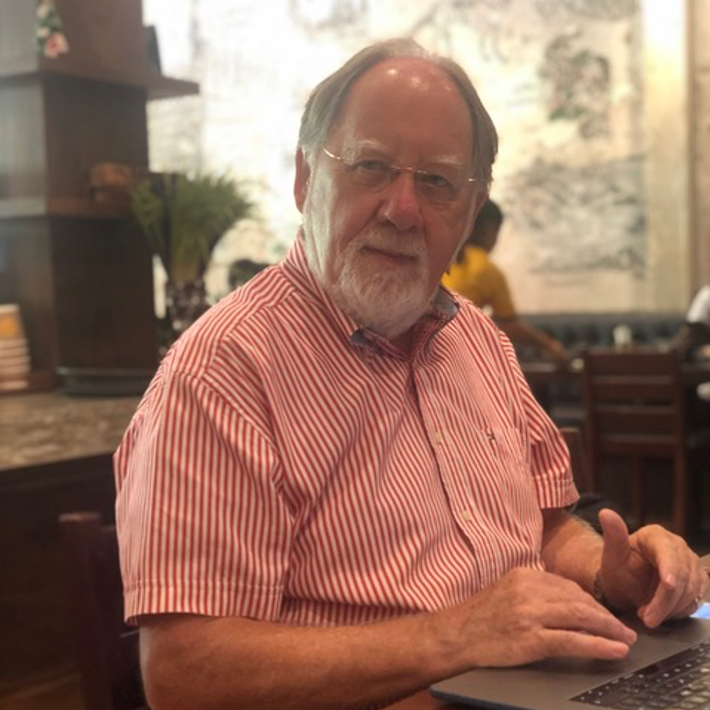 Paul Brown PhD
Professor of Organisational Neuroscience at Monarch Business School Switzerland
Visiting Professor, Henley Business School, UK
瑞士君主商学院组织神经科学教授
英国亨利商学院客座教授
For more than a hundred years the Western world has been fascinated by psychology as the basis for understanding people.  But the modern neurosciences are telling us that, like the rest of the physical world, we human beings are primarily energy systems, not psychological systems. It is a major revision in thought.

一百多年来,西方世界一直以心理学作为理解人们的基础而着迷。但是现代神经科学告诉我们,就像其他自然世界一样,我们人类主要是能量系统,而不是心理系统。这是思想上的重大修改。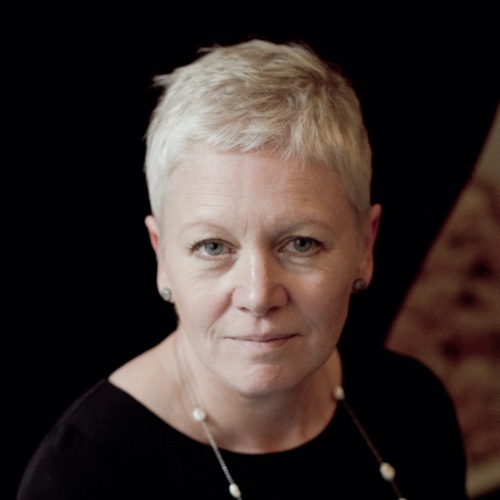 Jan Hills
Founder of Head Heart + Brain
When we want to change to enhance success, many people rely on disciple and willpower.  They are then surprised when nothing actually changes. We are learning that unless we embody the change we want to make we make it very hard to be successful.

当我们想通过改变以加强成功时,人们可能会依赖信念和意志力。但他们很快会发现,就算努力了,也没有任何实质变化发生。我们正在学习,只有当身体发生了变化,我们才有可能获得成功。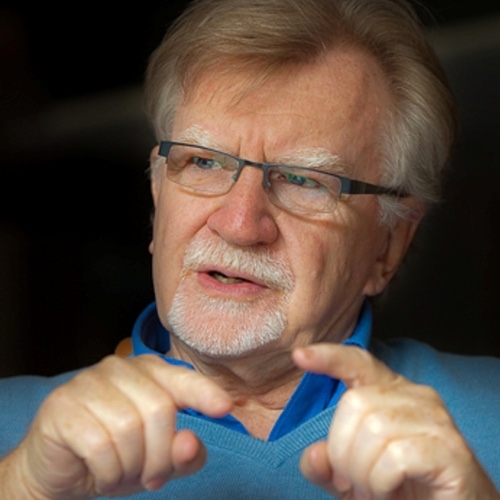 Richard Barrett
President of the Barrett Academy
Founder of the Barrett Values Centre
People strive for success so they can feel happy, but very often the happiness quickly dissipates because it must always be reinforced by more success. As we get older, this treadmill of constantly seeking success becomes disheartening.

人们为成功而奋斗,使自己感到幸福,但通常幸福会很快消失,因为必须始终通过更多的成功来巩固幸福。随着年龄的增长,这种不断寻求成功的跑步机变得令人沮丧。
Why Join the Global Neuroscience-for-Leaders Summit?
为何参加全球神经科学领导力峰会?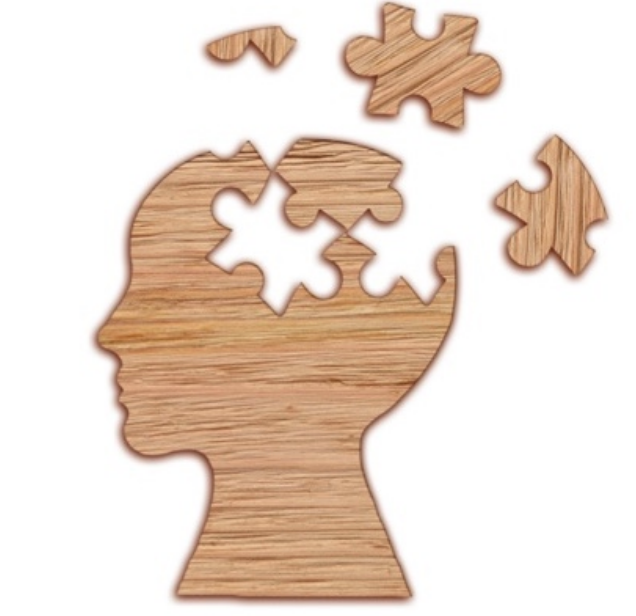 Understand
理解
How we can tap into our inner resources for true resilience
我们如何利用内部资源实现真正的韧性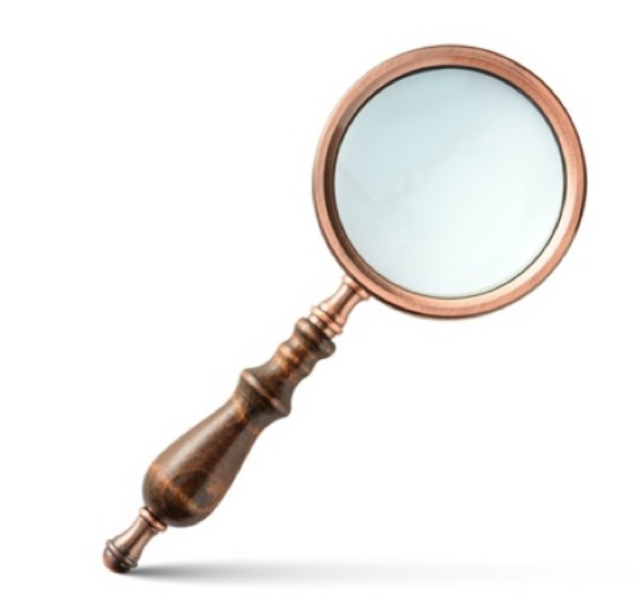 Explore
探讨
On a range of topics, from Nutrition to Emotion to Management and Leadership
广泛的主题,从营养到情绪,再到管理和领导力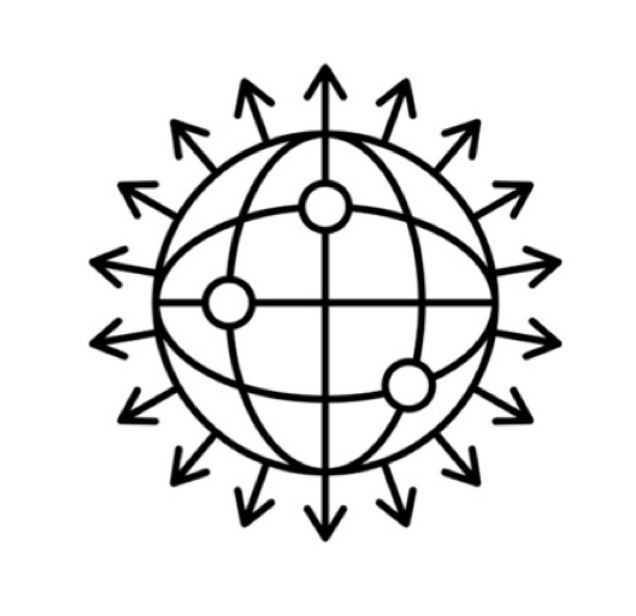 Connect
联结
With other Educators and Members from the international community on the topics you care about
就您关心的话题,与其他教育工作者和国际社会成员进行交流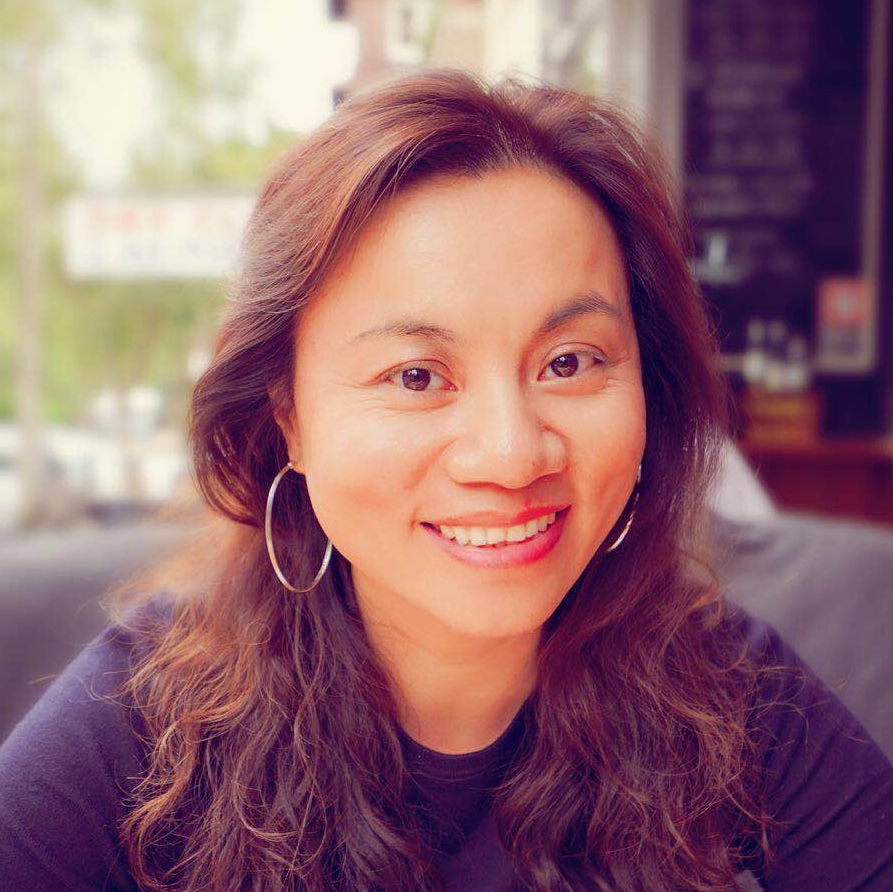 Ella Zhang
Ella Zhang
Founder
Org Cultural Transformation •
Performance Coach & Mentor •
Mindful Leadership Educator •
The Institute of Growing Capacity(iGC) was established to serve organisations who wish to grow their people to the highest levels of performance, to have greater fulfilment in their lives and to make a positive contribution to the wider community.
Ella Zhang is a passionate change maker, workshop facilitator and executive coach. Her areas of expertise include leadership development, cultural transformation, performance management, and organisational development. Prior to iGC, Ella offered her services  in several Financial Institutions as HR Manager in Australia, and as in-house counsel in High-Tech industry in Asia. Outside of her corporate life, she also served as Management Committee Sectary of Spirituality, Leadership and Management Inc.
Besides of holding several degrees in Coaching Psychology,  Commerce in Business, Change Management, Strategic HRM, and Law,  Ella is a certified teacher of Search Inside Yourself, a global partner for Lifestyle assessment based on bio-feedbacks, certified consultant of CTT (Culture Transformation Tool), certified practitioner of Leadership Circle Profiling, Worklife Career Transformation, i4NeuroLeader, MBTI and Hogan. She is a Professional Member of AITD,  AHRI, and ICF.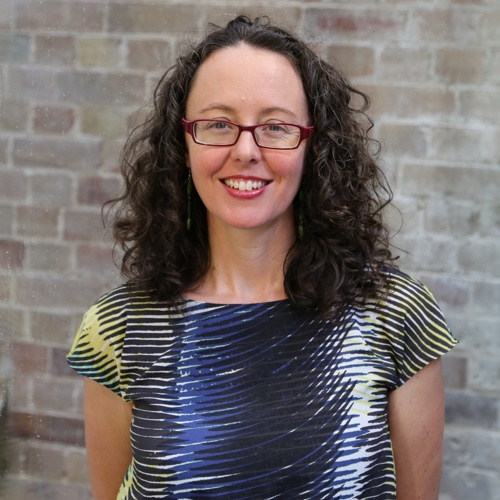 Dimity Podger
Dr Dimity Podger, Founder, Barasa Consulting Group
Dr Dimity Podger is a leadership development facilitator, Director of Barasa Consulting Group, and Founder of the Noble Leadership Program. She accompanies noble leaders to build high performing teams that are inclusive, collaborative and innovative so that together they can navigate complexity with nobility, confidence and courage. In Australia, and internationally, she has worked with over 2,000 leaders to create the foundations for success through purpose-driven and ethical leadership programs and initiatives. She facilitates ethical leadership and values-driven culture programs as an associate with The Ethics Centre, co-leads the Leading With Purpose program for AGSM UNSW @ Business school, and serves on the Corporate Governance Committee of the AICD Corporate Governance Committee. Dimity is passionate about working with clients who are committed to influencing system change for the regeneration of society and the environment. 
巴拉莎咨询集团创始人Dimity Podger博士
Dimity Podger博士是领导力发展促进者,Barasa咨询集团董事兼高尚领导力计划的创始人。她与高尚领导人一起建立了包容,协作和创新的高性能团队,使他们能够一起以贵族,自信和勇气应对复杂的情况。在澳大利亚乃至全球,她已经与2000多名领导人合作,通过以目标为导向和符合道德的领导力计划和倡议,为成功奠定了基础。她与道德中心合作,促进道德领导力和价值观驱动的文化计划,共同领导AGSM UNSW 新南威尔士大学商学院的"有目的的领导"计划,并在AICD公司治理委员会的公司治理委员会中担任职务。 Dimity热衷于与致力于影响系统变革以促进社会和环境再生的客户合作。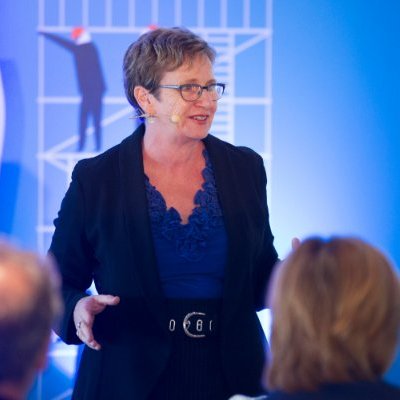 Linda Ray
Linda Ray is the founder and CEO of NeuroCapability. Since 2006 she has been on a mission to change the world one brain at a time. Linda is a master translator of the application of neuroscience to leadership and organisational performance. Her work has focused on exploring how neuroscience — the inner working of the brain and nervous system — affects worker performance and how understanding the most important organ our brain can unlock human potential. To help foster better workplaces and higher workplace productivity Linda developed the world's only accredited curriculum in the neuroscience of leadership which has been delivered to students across the globe. She has also been consulting to leaders of organisations who aim to improve their organisations' performance through improvements in team psychological safety. Linda is a co-founder of The Psychological Safety Company which has developed software that is measuring psychological safety and linking this with business metrics to show the relationship between psychological safety and business performance.
Linda is a regular speaker at events and conferences in Australia and overseas championing the need for employers to pay attention to how their workplaces can be transformed by:
improving leadership capability,
rethinking outdated workplace practices and;
making psychological safety of workers a critical business imperative.
Linda Ray是NeuroCapability的创始人和首席执行官。自2006年以来,她一直肩负着一次改变世界的使命。琳达(Linda)是将神经科学应用于领导力和组织绩效的主要翻译者。她的工作重点是探索神经科学(大脑和神经系统的内部运作)如何影响工人的表现,以及如何理解我们的大脑可以释放人的潜力的最重要器官。为了帮助培养更好的工作场所和更高的工作效率,琳达开发了全球唯一的领导力神经科学认可课程,该课程已提供给全球学生。她还一直为旨在通过改善团队心理安全性来提高组织绩效的组织领导提供咨询。 Linda是Psychological Safety Company的共同创始人,该公司开发了可测量心理安全并将其与业务指标链接的软件,以显示心理安全与业务绩效之间的关系。
Linda经常在澳大利亚和海外的活动和会议上发表演讲,主张雇主需要注意如何通过以下方式改变工作场所:
提高领导能力,
重新考虑过时的工作场所做法;以及
使员工的心理安全成为至关重要的业务。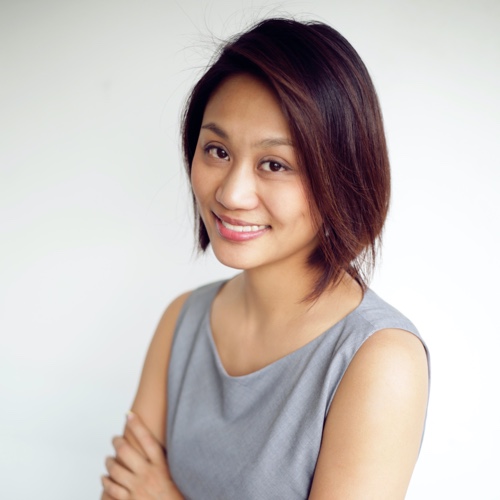 Enoch Li
Enoch Li    
Managing Director of BEARAPY
China Representative, Country Executive Committee of Global Mental Health Peer Network
Advisory Board Member, Movement for Global Mental Health
李依诺
BEARAPY董事总经理
全球精神卫生同行网络国家执行委员会中国代表
全球精神卫生运动顾问委员会成员
Enoch is a social entrepreneur and Founder of BEARAPY – a B2B social enterprise that provides consulting and training services to organizations and executives to build mentally healthy workplaces and strengthen employee wellbeing in creative ways.
Enoch's personal mission is to reduce burnout and mental health issues through helping adults access their inner playfulness. Through Bearapy, Enoch works with multinationals, governments, and start-ups across Asia-Pacific to advocate emotional and mental health awareness for resilience, emotional awareness, leadership development, and optimum productivity. Her work is widely recognized in the society: she was awarded the Social Contributor of the Year 2018 Award by the International Professional Women's Society in China, and the Speaking Out Award by Mind HK.
She has helped tens of thousands of people through Bearapy, her writing, and speaking. Enoch has been a TEDx presenter, and featured and published in CNN, Forbes, South China Morning Post, Thrive Global, China Radio International, and CGTN, in addition to her blog, NochNoch.com. Her latest book, Stress in the City, shares her personal journey, discusses some fun ways to cope with depression, and suggests how adults and parents can be playful.
Enoch是社会企业家和BEARAPY(B2B社会企业)的创始人,该公司为组织和高管提供咨询和培训服务,以建立精神健康的工作场所并以创新的方式增强员工的幸福感。
Enoch的个人使命是通过帮助成年人获得内在的嬉戏来减少倦怠和心理健康问题。通过与Bearapy的合作,Enoch与亚太地区的跨国公司,政府和初创企业合作,倡导情感和心理健康意识,以增强韧性,情感意识,领导能力发展和最佳生产力。她的作品在社会上得到广泛认可:她被中国国际职业女性协会授予2018年度社会贡献者奖,并被Mind HK授予了演讲奖。
她通过Bearapy,她的写作和演讲帮助了成千上万的人。 Enoch一直是TEDx的演讲者,除了她的博客NochNoch.com之外,还被CNN,《福布斯》,《南华早报》,Thrive Global,中国国际广播电台和CGTN推荐并发表。她的最新著作《城市中的压力》(Stress in the City)分享了她的个人经历,讨论了应对抑郁症的一些有趣方式,并建议成年人和父母如何嬉戏。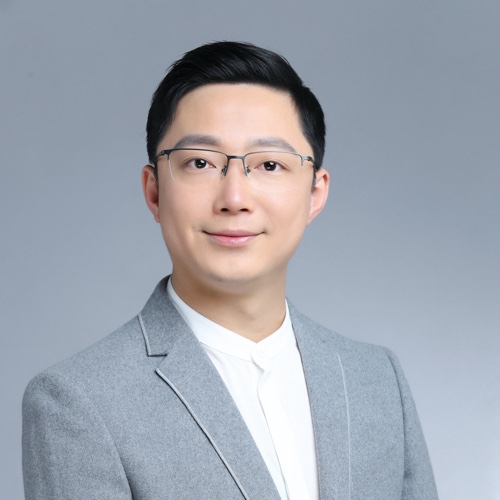 仁源
意和四元生命健康机构
课程研发总监
上海交通大学经济学硕士
企业管理人力资源管理博士研究生
国家二级心理咨询师
《提升生命正能量丛书》之《减压师》全国专业技能培训系列教材执笔作者
中国社会工作联合会《情绪教练》全国专业技能培训讲师
常携
意和四元生命健康机构 联合创始人
中国社会工作联合会心理健康工作委员会理事
中央广播电视总台特约情绪管理专家
《有情世界》特约情绪专家
中国社会工作联合会《情绪教练》全国专业技能培训讲师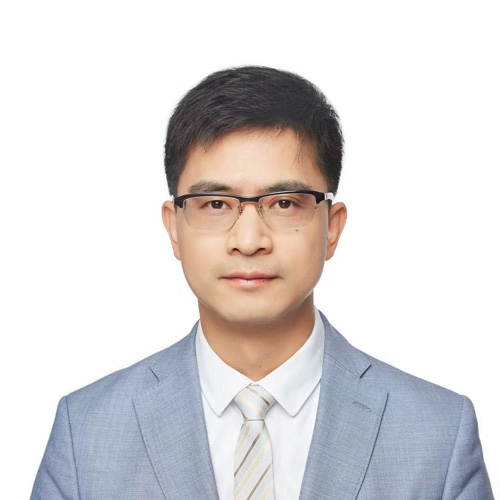 陈亮
陈亮 博士,副教授,华东理工大学商学院MBA项目主任、学术主任,华理商学院-视友科技心脑科学研究实验室主任,中国心理学会临床与咨询专业委员会正念学组委员,正念研习社创始人,慧商理论提出与建构者;
研究领域:正念领导力、正念、战略决策;
授课内容:《慧商觉醒》、《正念领导力》、《卓越领导力修炼》、《如何做正确的战略决策》、《正念-助您内心强大》、《情绪管理》、《人际关系管理》等;
给人以中规中矩印象的商学院老师不去研究管理,而跨界并以非主流方式去研究脑科学、做心理咨询,痴迷于解读脑波;'不务正业'且'不走寻常路'的背后是陈亮以科学方式推广正念的宏愿,也是陈亮专注于做心理亚健康终结者的人生定位。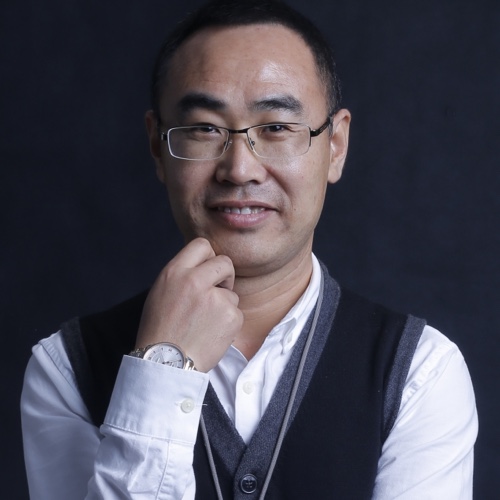 祝杨
企业教练与领导力培育研究生
香港大学SPACE中国商学院
HKU SPACE Institute for China Business
金融服务公司 培训总监
LPI领越领导力认证讲师
4D卓越领导力认证讲师
克服团队协作五项障碍认证讲师
DISC 性格测评顾问及授课讲师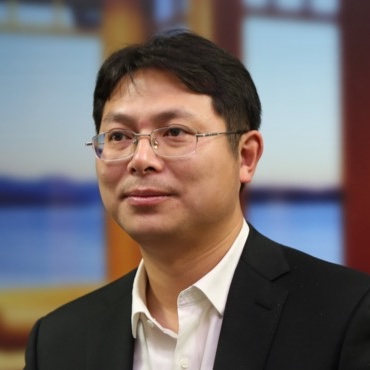 张红川
中央财经大学副教授,中央财经大学社会发展学院心理学系副系主任,中央财经大学经济心理研究所副所长兼研究员。主要研究兴趣是社会神经科学、神经经济学、神经管理学与基于脑的领导力。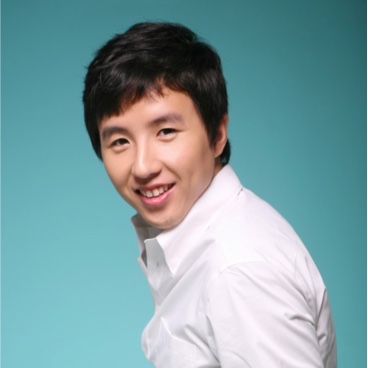 宋琦
宋琦,是美国HeartMath心脏数理研究所中国区首席认证导师 HMC情绪压力管理研究中心创始人 自2007年起在国内研究并推广心脏数理研究与应用,并创建了国内唯一一个以心率变异性为评价基准的教练培训与认证平台。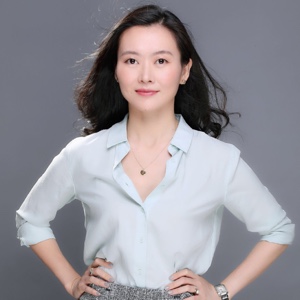 Tina Jiang
TalentX Consulting 创始人/CEO
泽蒙脑神经管理研究中心 创始人
从事人力资源及咨询工作19年,曾于IBM,Google,戴姆勒(奔驰)等外资企业担任高管, 并于大型民营、互联网、Google系创业公司担任人力资源负责人、首席管理顾问等职位。
擅长:创新式管理及领导力、OKR及敏捷绩效管理、脑神经科学实践应用、人才管理、高管教练
创业家协会 (Entrepreneurs'Organization)全球专家顾问
麻省理工学院(MIT)应用脑神神经科学资质认证
国家电网雄安新区公司 OKR创客营及创新式管理导师
Google前大中华区培训及人才发展负责人
Google前亚太区领导力项目负责人
戴姆勒(奔驰)集团前大中华区绩效及人才发展负责人
美国人才发展协会认证管理咨询师
美国人才发展协会认证  大师级绩效顾问
美国人才发展协会 认证大师级课程设计顾问
美国脑神经领导力认证专家(CFN)
美国脑神经教练认证 (Brain-based Coach)
澳大利亚脑神经领导力学院认证专家
《高绩效教练》(第五版)译者
知乎人气私家课《硅谷高效工作法》作者
中国人民大学商学院职业导师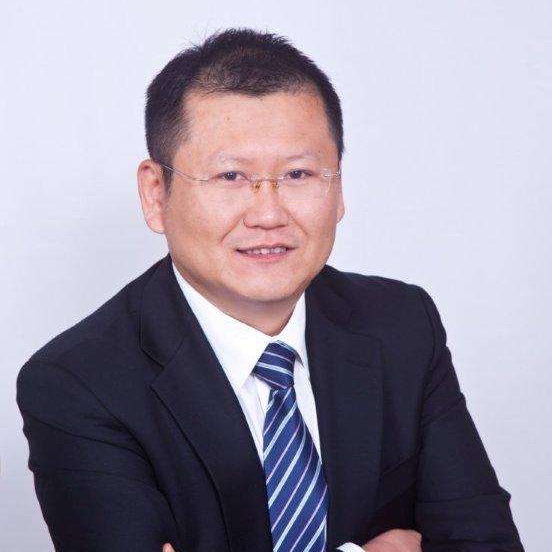 Shepherd Shen
申博士致力于跨国公司中国区各层级人力资源测评及发展, 并拥有超过 20 年的人力资 源管理及咨询经验。 他在人员绩效、人才管理与发展, 及组织发展等诸多领域拥有丰 富的管理经验, 并完成了广泛的人力资源管理项目。 申博士曾在电子行业及快速消费 品行业工作十余年, 并在多个大型跨国企业担任人力资源高级管理职位。 丰富的管理 实践经验与学术背景赋予他将战略转化为现实的独特能力。
他提供培训及顾问服务的国际企业客户包括(但不限于):三星 (Samsung) 、艾默生 (Emerson) 、惠尔浦 (Whirlpool) 、欧姆龙 (Omron) 、发那科 (Fanuc) 、 TTM 科技、 AT&S 、新能源 (ATL) 、伟易达 (VTECH) 、寇驰 (Coach) 、捷成集团 (Jebsen) 、万科 地产、香港置地 (HK Land) 、吉宝置地 (Keppel Land) 、世茂地产、香港中旅 (HKCTS) 、伊利、安利 (Amway) 、国际香精香料 (IFF) 、艾伦塔斯 (Altana) 、康宝 莱 (herbalife) 、美赞臣、亨氏 (Heinz) 、味好美 (McCormick) 、国民淀粉、海正 – 辉 瑞、天普制药、九洲通、平安大学、平安科技、招商信诺、广州银行信用卡中心、华 侨银行 (OCBC) 、第一创业证券、安信证券、前海人寿、众安保险、上汽通用五菱 (SGMW) 、长安福特、广汽菲亚特、广汽三菱、大陆汽车、庄信万丰、西克 (Sick) 、 天祥认证 (Intertek) 、华润大学、中广核大学、中国能建、云能投、新能源、宁波人 才中心、波斯登、敏实、京东大学、汽车之家、途牛网、人人游戏、顺风快递、森马 等。
申博士是普世咨询( Principles Consulting )创始人。 曾任 DDI 资深咨询顾问及首 席讲师 (Master Trainer) 。 在进入咨询行业之前, 申博士曾在飞利浦、百事(南 区)、亨氏(中国)任人力资源高管。
作为教练和顾问, 申博士通过设计与实施大规模的战略任务, 包括继任管理、管理者 选拔与评估、管理者辅导与发展、及管理者团队建设等, 为高层管理人员提供短期和 长期的人才发展规划支持。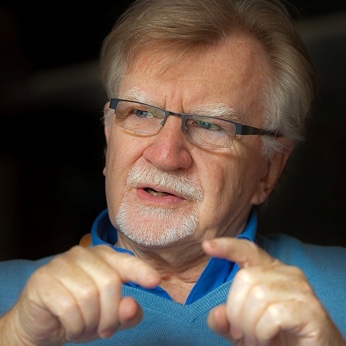 Richard Barrett
Richard Barrett is an author, speaker, coach and internationally recognised thought leader on the evolution of human values in business and society. He is the President of the Barrett Academy for the Advancement of Human Values, the Founder of the Barrett Values Centre, a Fellow of the World Business Academy and Former Values Coordinator at the World Bank.
Richard Barrett is the author of Worldivew Dynamics and the Well-being of Nations (2020), The Evolutionary Human: How Darwin Got It Wrong (2019), Everything I Have Learned About Values (2018), The Values-driven Organization: Cultural Health and Employee Well-being as a Pathway to Sustainable Performance (2017), A New Psychology of Human Well-Being: An Exploration of the influence of Ego-Soul Dynamics on Mental and Physical Health (2016), The Metrics of Human Consciousness (2015), Evolutionary Coaching: A Values-based Approach to Unleashing Human Potential (2014), The Values-Driven Organisation: Unleashing Human Potential for Performance and Profit (2013), What My Soul Told Me: A Practical Guide to Soul Activation (2012), Love, Fear and the Destiny of Nations: The Impact of the Evolution of Human Consciousness on World Affairs (2011), The New Leadership Paradigm (2010), Building a Values-Driven Organization: A Whole System Approach to Cultural Transformation (2006), Liberating the Corporate Soul: Building a Visionary Organization (1998), and he is a contributing author to Psychometrics in Coaching (2012).
理查德·巴雷特(Richard Barrett)是有关人类价值观在商业和社会中发展的作家,演讲者,教练和国际公认的思想领袖。他是巴雷特人类价值观提升学院的院长,巴雷特价值观中心的创始人,世界商业学院院士以及世界银行的前价值观协调员。
理查德·巴雷特(Richard Barrett)是《世界动力与民族福祉》(2020),《进化人类:达尔文怎么弄错》(2019),我对价值的了解(2018),《价值驱动的组织:文化健康》一书的作者。和员工福祉作为实现可持续绩效的途径(2017),人类福祉的新心理学:探索自我灵魂动力学对心理和身体健康的影响(2016),人类意识指标(2015) ),进化教练:基于价值的方法来释放人的潜能(2014),价值驱动的组织:释放人的潜力以实现绩效和获利(2013),《我的灵魂告诉我什么:灵魂激活的实用指南》(2012) ,爱,恐惧和国家命运:人类意识演变对世界事务的影响(2011年),新领导范式(2010年),建立价值驱动的组织:文化转型的整体系统方法(2006年) ,《解放公司的灵魂:建立有远见的组织》(1998年),他也是《心理计量学》(2012)的特约作者。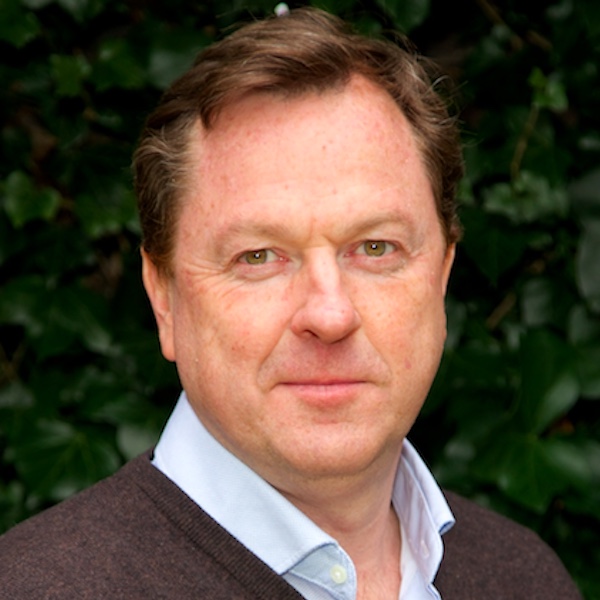 Daniel Truran
Strategist, impact innovator, speaker and enabler
He has dedicated the last 20 years to explore and harness the connection between the values, the purpose and the actions or people and companies, inspiring and creating communities and movements that are building the future, a better, more prosperous, sustainable and just future.
He is currently director general at ebbf – ethical business building the future, B Corp ambassador at B Lab Europe, teaches at various masters in business schools, and offers inspirational talks and sessions to spark the transition that people and the world want and need. He was the co-founder of the Impact Hub Madrid.
Daniel是位战略家,影响力创新者,发言人和推动者
在过去的20年中,他致力于探索和利用价值,目的,行动或人员与公司之间的联系,鼓舞和创造构建未来的社区和运动,更好,更繁荣,可持续和公正的未来。
他目前是ebbf-建立未来的道德商业总监,欧洲B Lab的B Corp大使,
他在商学院的各种硕士课程中任教,并提供鼓舞人心的讲座和会议,以激发人们和世界所需和需要的过渡。他是马德里Impact Hub的共同创始人。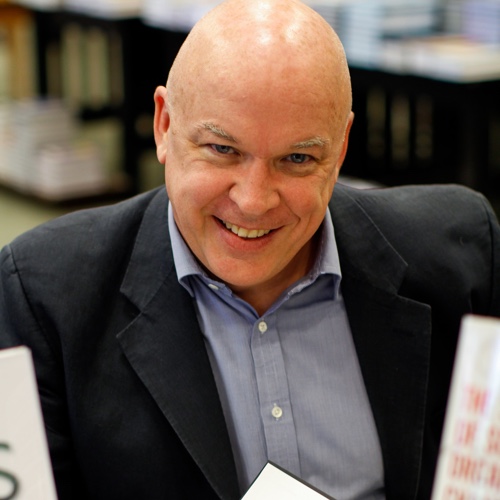 Paul Gibbons
Keynotes on five continents on the future of business, particularly on humanizing business, culture change, ethics, and the future of work.
Paul has authored five books, most prominently Spirituality and Business (2020),The Science of Successful Organizational Change (2015), and Impact (2019) and he runs the popular philosophy podcast, Think Bigger Think Better. Those books are category best-sellers on Amazon in organizational change, decision-making, and leadership.
After eight years as a consultant at PwC, Gibbons founded Future Considerations, a consulting firm that advises major corporations, including Shell, BP, Barclays and HSBC, on leadership, strategy, and culture change. From 2015-2018, he was an adjunct professor of business ethics at the University of Denver.
Paul is also a Fellow of the Royal Society of Arts, has been named a "top-20 culture guru," and a CEO "super coach" by CEO magazine.
He lives in the Denver area with his two sons and enjoys playing poker, bridge, MOBA, chess and other mind sports.
Paul在五大洲提供过主题演讲,主题涉及商业的未来,特别是关于人性化商业,文化变革,道德和未来的工作。
Paul撰写了五本书,其中最著名的是《灵性与商业》(2020年),《成功的组织变革科学》(2015年)和《影响》(2019年)。这些书在组织变革,决策和领导力方面是亚马逊上的畅销书。
在普华永道担任咨询顾问八年后,Paul创立了未来咨询公司,该咨询公司为壳牌,BP,巴克莱和汇丰银行等主要公司提供有关领导力,战略和文化变革的咨询服务。在2015年至2018年,他是丹佛大学商业道德学兼职教授。
Paul还是英国皇家艺术学会的会员,被《 CEO》杂志评选为"二十大文化大师"和首席执行官"超级教练"。
他和两个儿子住在丹佛地区,喜欢玩扑克,桥牌,MOBA,棋牌和其他智力运动。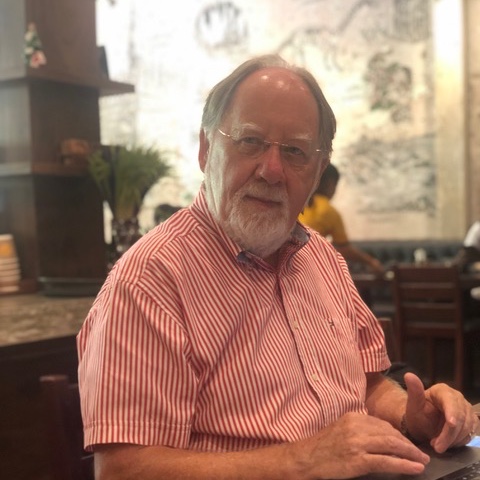 Paul Brown
A consulting clinical and organisational psychologist and executive coach and supervisor, Paul Brown is Professor of Organisational Neuroscience at Monarch Business School Switzerland and Visiting Professor, Henley Business School, UK. He has in recent time co-authored 4 books and a novel and writes an occasional column called Brain Gain for the IEDP management magazine Developing Leaders. In February 2016, when there were still seventeen Republican candidates in the field, he predicted in print that Donald Trump would become President of the United States and considers that in November 2020 he will get a second term.
Living now in Laos, Dr Brown consults and teaches in S E Asia, the Middle East, Europe and America. He also taught annually at the UK's Royal College of Defence Studies for twenty-five years; has a long-standing professional advisory interest in how family businesses are handed on to the next generation; and supports, wherever he can, innovation, creativity, start-ups and incubators. His final books will advance new ideas about psychotherapy; consider the nature of love and trust in organisations; and propose a general theory of the individual and the organisation.
One day he will retire and pursue his passion for making fine furniture with the hardwoods of S E Asia. But that's a little way off yet.
保罗·布朗(Paul Brown)是一名临床和组织心理学咨询顾问以及执行教练和主管,现任瑞士君主商学院组织神经科学教授和英国亨利商学院客座教授。最近,他与他人合着了4本书和一部小说,并为IEDP管理杂志《发展领袖》撰写了不定期的专栏,名为《脑力增长》。 2016年2月,当该领域还有17位共和党候选人时,他撰文预测唐纳德·特朗普将成为美国总统,并认为他将在2020年11月获得第二任期。
布朗博士现居住在老挝,在东南亚,中东,欧洲和美洲提供咨询和教学。他还每年在英国皇家国防学院任教25年。对于家族企业如何传给下一代有着长期的专业咨询兴趣;并尽可能支持创新,创造力,初创企业和孵化器。他的最终著作将提出有关心理治疗的新思想。考虑对组织的爱与信任的本质;并提出有关个人和组织的一般理论。
有一天,他将退休,并继续用东南亚的硬木制作精美的家具。但现在还差一点。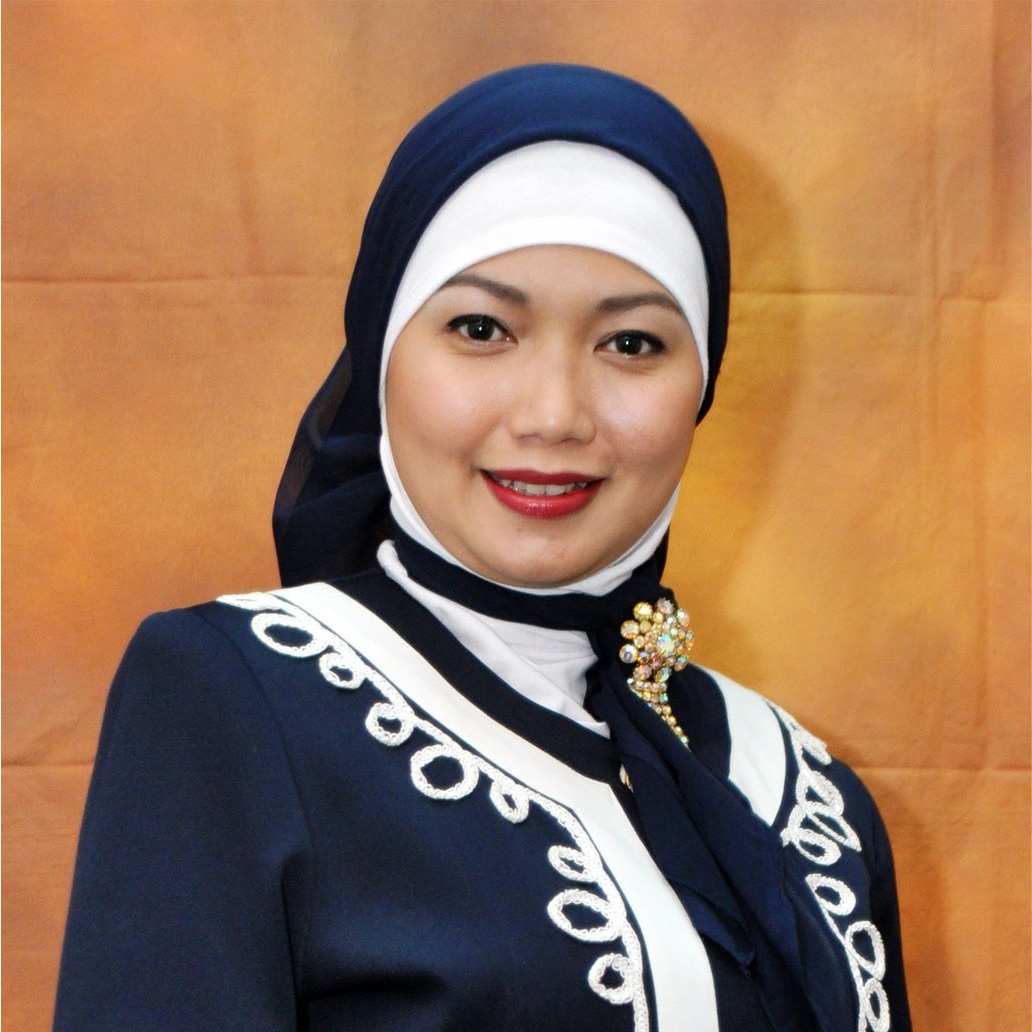 Lyra Puspa
Lyra Puspa is the President and Founder of Vanaya & Co. that focuses on organization development and transformation through brain-focused coaching and neurotechnology. As a Strategic Transformation Coach, she has facilitated brain-focused transformation of top executives and corporations across industries including Fortune 500 companies. As a Business and Organizational Neuroscientist, Lyra continually speaks in international conferences around the globe to share her scientific studies in brain-focused coaching, neuroleadership, and neuromarketing.
Currently, Lyra is a PhD Candidate of Business and Organizational Neuroscience at Canterbury Christ Church University, UK and holds the role as the VP Membership of European Mentoring and Coaching Council (EMCC) Asia Pacific Region. She was also the former Chairwoman of Indonesian Applied Neuroscience Synergy Association (SINTESA) and initiated Indonesia Applied Neuroscience Board that connects multidisciplinary experts in the field of applied neuroscience.
Lyra Puspa是Vanaya&Co.的总裁兼创始人,该公司致力于通过以大脑为中心的教练和神经技术进行组织发展和转型。作为战略转型教练,她促进了包括财富500强公司在内的各个行业的高管人员和公司的以大脑为中心的转型。作为业务和组织神经科学家,Lyra经常在全球的国际会议上发表演讲,分享她在以大脑为中心的教练,神经领导力和神经营销方面的科学研究。
目前,Lyra是英国坎特伯雷基督教堂大学商业与组织神经科学博士学位的候选人,并担任欧洲指导和教练理事会(EMCC)亚太地区副总裁。她还是印度尼西亚应用神经科学协同协会(SINTESA)的前主席,并发起了印度尼西亚应用神经科学委员会,该委员会将应用神经科学领域的多学科专家联系起来。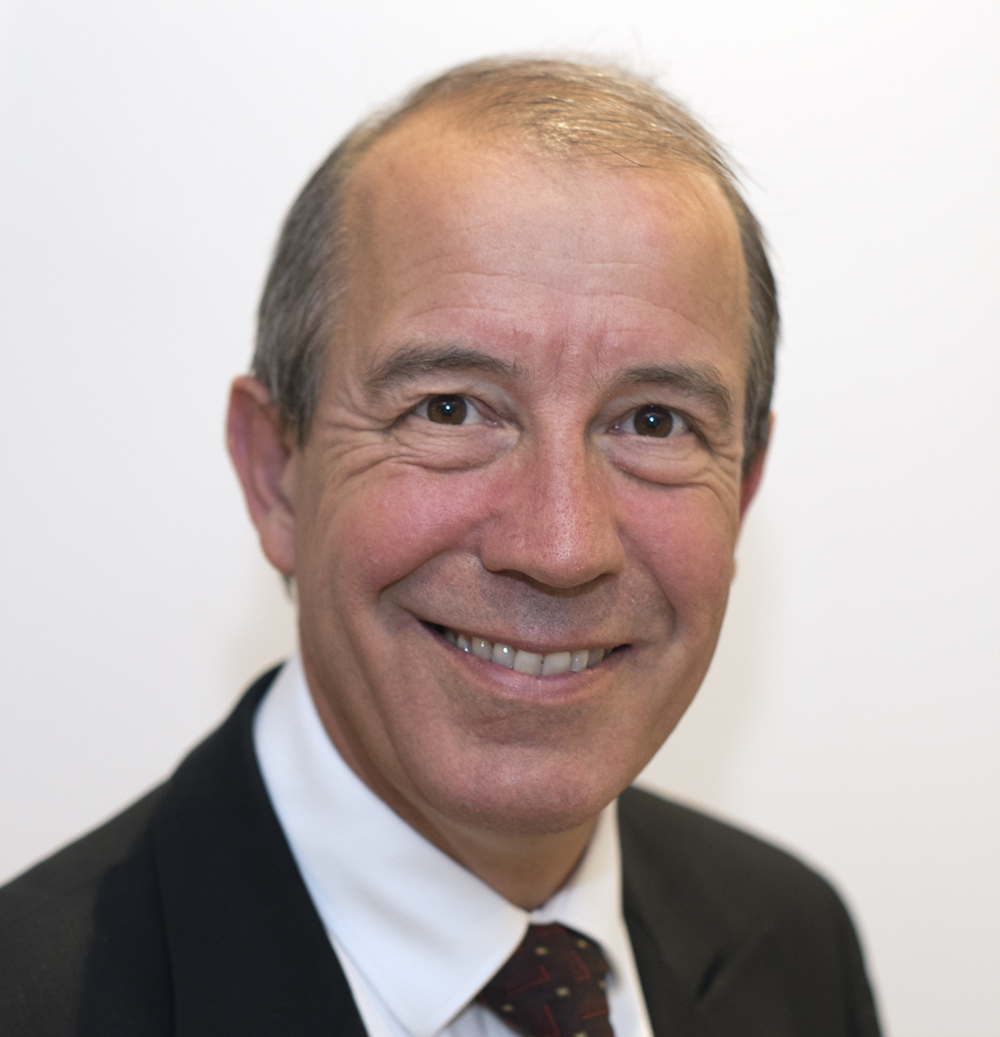 Alistair Schofield
Founding Director, MyBrain International
After a successful career in senior management and Board positions in both the IT and insurance industries in the UK and Europe, Schofield founded the specialist leadership development company Extensor in 2003.
A key part of Extensor's work involves the practical application of neuroscientific knowledge in the development of individual and organisational capability. Based on the success of this approach with many significant UK and multinational companies, Schofield co-founded MyBrain International in 2007, a company whose purpose is to further our understanding of the boundary between the psychology of a person and their physical brain.
Today MyBrain International has representatives in multiple countries around the world with numerous accredited practitioners applying their tools and techniques to great effect in their own coaching and development practices.
在英国和欧洲的IT和保险行业的高级管理层和董事会职位取得成功的职业生涯之后,Schofield于2003年成立了专业领导力开发公司Extensor。
Extensor工作的关键部分涉及神经科学知识在个人和组织能力发展中的实际应用。基于这种方法在许多英国和跨国公司中的成功经验,Schofield于2007年与他人共同创立了MyBrain International,该公司的目的是进一步了解人的心理与其物理大脑之间的界限。
如今,MyBrain International在世界各地的多个国家都有代表,许多认证的从业人员将他们的工具和技术运用到他们自己的教练和发展实践中,从而发挥了巨大作用。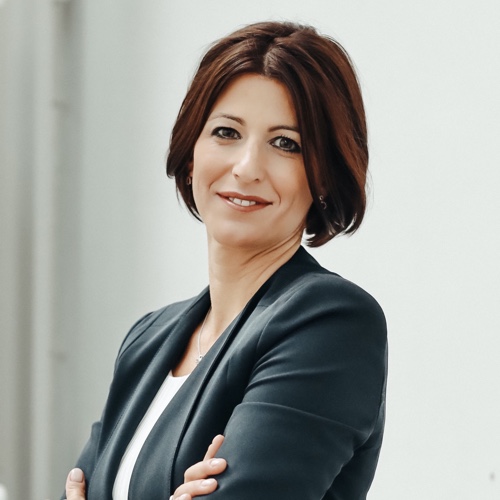 Claudia Thali
Claudia Thali is an accomplished culture, leadership and resilience future-of-work consultant, trainer and coach with more than 12 years of global and Swiss market business development, marketing and sales experience in the pharmaceutical industry. Claudia holds a master's degree in neuroscience and biology teaching certificate from ETHZ. Further continuous trainings in the US, EU and CH included team development & general leadership, brain-based coaching, strategy development as well as mindful leadership.
克劳迪娅·塔里(Claudia Thali)是一位经验丰富的文化,领导力和应变能力的未来工作顾问,培训师和教练,在制药行业的全球和瑞士市场业务开发,市场营销和销售方面有超过12年的经验。 Claudia拥有ETHZ的神经科学硕士学位和生物学教学证书。在美国,欧盟和瑞士的进一步持续培训包括团队发展和通用领导力,基于脑的教练,战略制定以及静观领导力。
Apart from her corporate engagements, Claudia also teaches at the University of Applied Sciences and Arts Northwestern Switzerland about the future-fit mindset 4.0 development and value-based product management. Whether it be a keynote, coaching, training or teaching, Claudia always has a scientific approach to her work, leveraging any current knowledge about our brains.
"If you know how the brain works, you understand what moves people"
Claudia loves the neuroscience as strategic thinking alike, has a passion for innovation and is attached to the principles of mindfulness. She envisions workplaces where people can show up more authentically and leverage their full creative potential, which, in turn, will lead to improved decision-making, innovative (divergent) thinking, collaboration & wellbeing.
除了参与公司事务外,Claudia还在瑞士西北大学应用科学与艺术学院教授未来适应思维定势4.0开发和基于价值的产品管理。不论是主题演讲,教练培训还是教学,克劳迪娅始终运用科学的方法来利用自己对大脑的最新知识进行工作。
"如果您知道大脑的工作原理,那么您就会了解人们的驱动力。"
克劳迪亚(Claudia)热爱神经科学,既喜欢战略思维,也热爱创新,并且坚持正念原则。她设想的工作场所将使人们能够更真实地展现出来并充分发挥其创造潜力,从而改善决策,创新(分歧)思维,协作和福祉。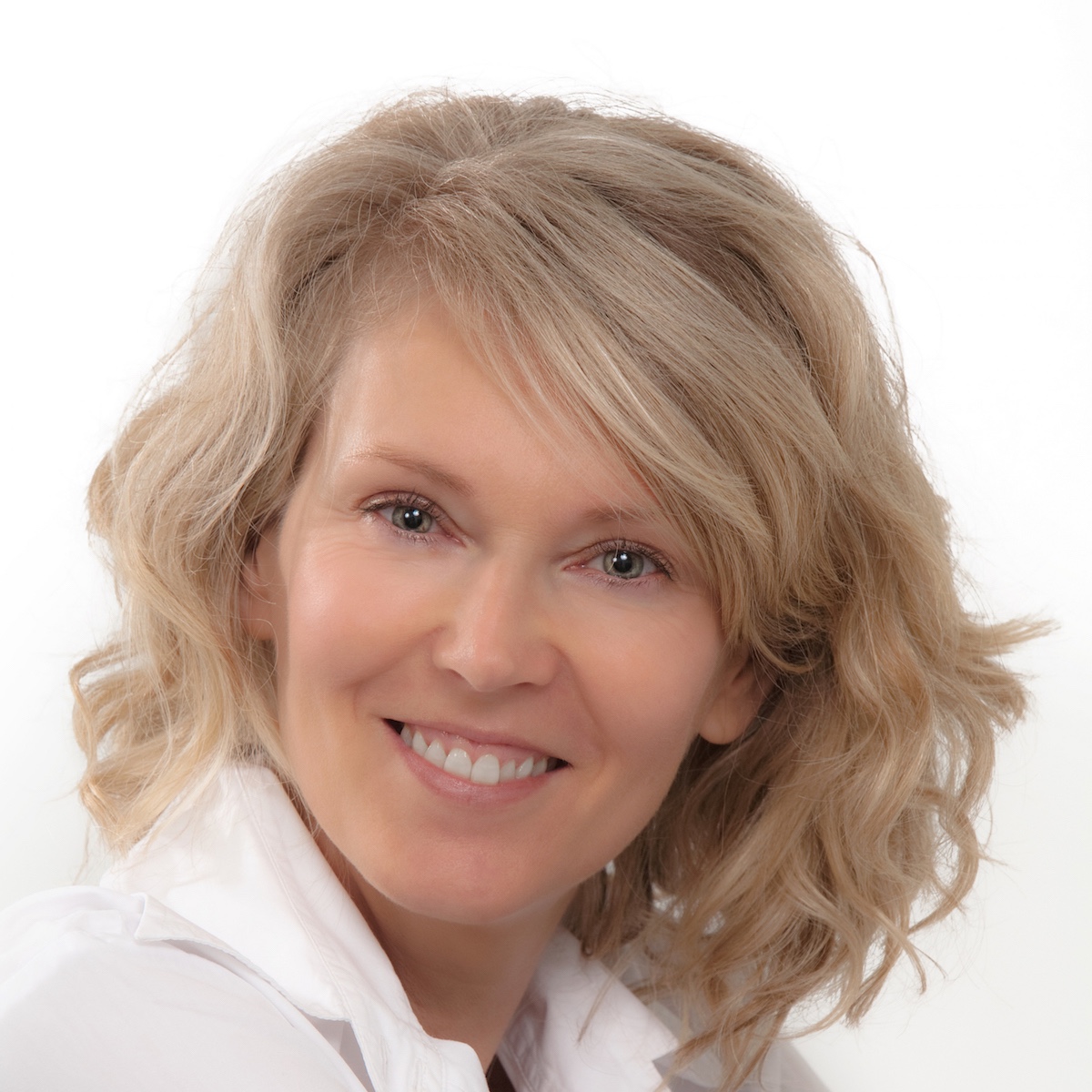 Delia McCabe
Delia McCabe (PhD) shifted her research focus from psychology to nutritional neuroscience upon discovering nutrition's critical role in mental wellbeing. Using her background in psychology, combined with evidence-based nutritional neuroscience and neurological perspectives, Delia supports behaviour change and stress resiliency within corporates, and for individuals who want to optimize their brain health, via workshops and tailored events internationally. 
发现营养在心理健康中的关键作用后,黛莉亚·麦凯布(Delia McCabe)(博士)将她的研究重点从心理学转向了营养神经科学。凭借她的心理学背景,结合基于证据的营养神经科学和神经学观点,Delia通过国际研讨会和量身定制的活动来支持公司内部以及希望优化大脑健康的个人的行为改变和压力适应能力。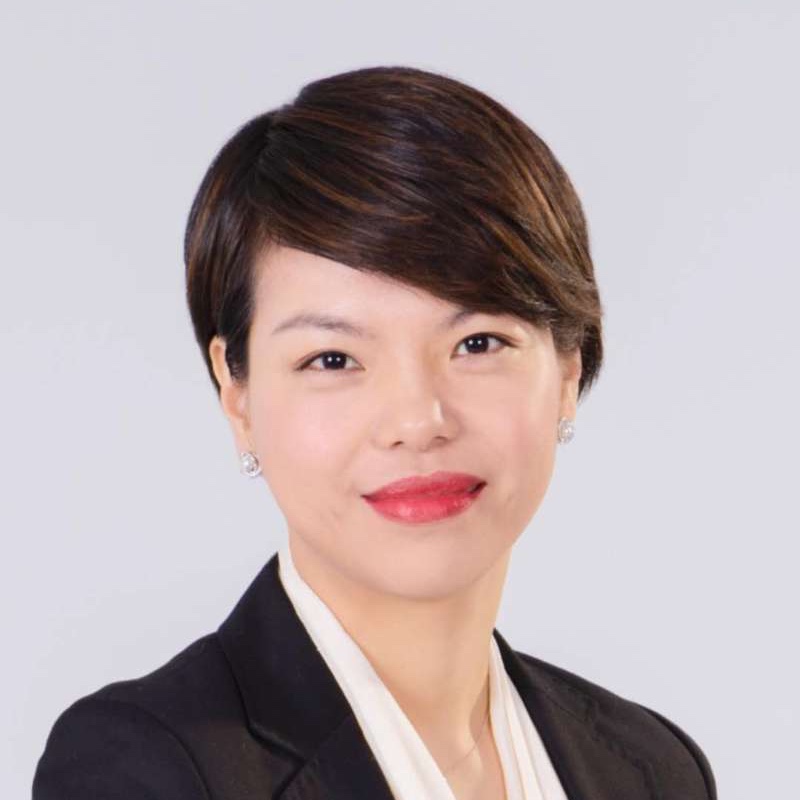 Elise Zhu
Elise 是一位组织心理学家。近年来,她对于神经科学,尤其是其在管理和领导力方面的应用充满了激情。她创办了脑优势领导力中心(Center for NeuroEdge Leadership),致力于运用最新的神经科学来"重塑大脑",优化脑力,提升绩效,赋能客户以竞争优势,因而她获得了中国首位"大脑教练"的称号。她是首批致力于在中国市场推广神经科学应用的倡导者,并将此作为个人使命,赋能更多个人与组织。她也经常作为主题演讲者受邀于各峰会、研讨会,以及TEDx分享神经科学的应用经验。
她的"神经科学与领导力"系列课程从全新的视角出发,从个人、团队、组织领导力的各个方面为企业和个人提供科学而实用的领导力提升方法,并以通俗易懂、风趣幽默的授课风格受到众多企业、机构、及商学院的推崇。此外,她还受邀在中国最大的职业女性学习平台She Power开发上线了名为《重塑超级大脑-打造你的巅峰状态》的线上课程,深受听众的好评。同名书籍正在出版当中,预计2020年下半年上市。
除了对于神经科学的热衷和推广,Elise同时也是一位专业的人才评鉴师和国际教练联合会认证的专业级高管教练(PCC)。她在帮助企业高管个人更好应对职业挑战和机遇,以及帮助企业提升人才竞争优势方面具备丰富的经验。
Elise is an Organizational Psychologist. In recent years, she has been passionate about spreading applied and practical neuroscience knowledge in the area of management and leadership. She's the founder of Center for NeuroEdge Leadership, which aims at empowering clients with competitive edge through neuroscience, by "rewiring" their brain to optimize brainpower and maximize performance. Therefore, she is regarded as the first "Brain Coach" in China. She is a frequent keynote speaker on the topic, presenting at various summits, conferences, and TEDx stage.
Her "Neuroscience and Leadership" Series workshops look at leadership from a whole new perspective, and empower organizations and individuals with scientific yet practical ways to improve leadership from personal, interpersonal, and organizational perspectives. She is able to make a seemingly academic and elusive subject surprisingly fun and practical, therefore her workshops have been highly sought after by companies, organizations and individuals. She was also invited to publish her online course "Rewire Your Brain for Peak Performance" on China's biggest female working professionals platform She Power, and has been critically acclaimed for the course. And the book under the same name is being published in 2020.
Apart from being a neuroscience enthusiast, Elise is also a seasoned Executive Coach and Talent Assessor. She has over a decade of extensive experience in working with corporate leaders, facilitating them in successfully navigating the challenges and opportunities in their professional life, as well as helping numerous multinational and domestic companies across China and the APAC region assessing and developing talents in order to build and enhance companies' overall bench strength to support business in a competitive marketplace.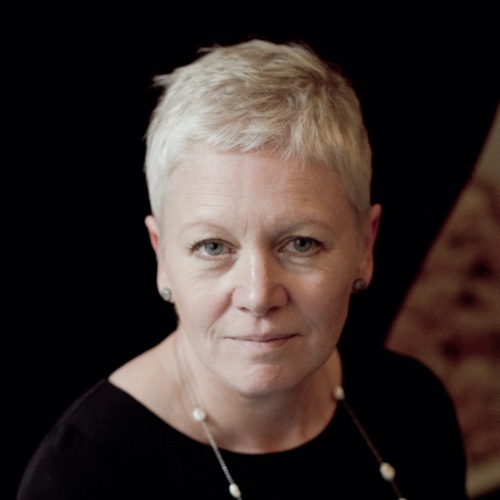 Jan Hills
Jan Hills具有神经科学领导力的硕士学位,她的Head Heart + Brain咨询公司为企业机构的领导和管理方式带来了突破性变革。她的顾问服务能将神经科学的前沿成果应用到领导力和企业运营管理中。
Head Heart + Brain成立之前,她拥有自己的顾问机构,同时还是一家投资银行的首席运营官。她把自己丰富的商业实践经验运用到了领导力课程中,解决实际商业问题时尤为得心应手。
目前她已有三本著作面世,其中包括《Brain-savvy Business: 8 principles from neuroscience and how to apply them》。如您想了解更多详情,欢迎登陆她的网站www.headheartbrain.com

Jan Hills – Jan set up Head Heart + Brain to change the way businesses are managed and led. Her consultancy takes the findings from neuroscience and applies them to leadership and business practice. With a Masters qualification in NeuroLeadership, she's the driving force behind their brain-savvy approach.
Before Head Heart + Brain Jan ran her own successful consulting business and was COO at an investment bank, so brings a huge amount of experience to the table in leadership and dealing with practical business issues.
She is the author of three books including Brain-savvy Business: 8 principles from neuroscience and how to apply them. You can learn more at www.headheartbrain.com

Jan Hills具有神经科学领导力的硕士学位,她的Head Heart + Brain咨询公司为企业机构的领导和管理方式带来了突破性变革。她的顾问服务能将神经科学的前沿成果应用到领导力和企业运营管理中。
Head Heart + Brain成立之前,她拥有自己的顾问机构,同时还是一家投资银行的首席运营官。她把自己丰富的商业实践经验运用到了领导力课程中,解决实际商业问题时尤为得心应手。
目前她已有三本著作面世,其中包括《Brain-savvy Business: 8 principles from neuroscience and how to apply them》。如您想了解更多详情,欢迎登陆她的网站www.headheartbrain.com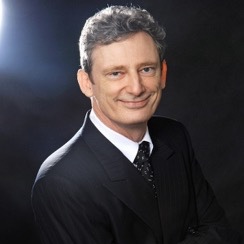 Joseph O'Connor
Founder of Lambent UK
Joseph O'Connor is an internationally recognised author, trainer, executive coach and consultant. He has given trainings in over thirty countries.
He is a leading author and trainer in coaching, and systemic thinking.
He specializes in executive coaching, helping executives become more authentic leaders and keynotes in many international coaching conferences.
He is the author of nineteen books and three audiotapes on Coaching, Neuroscience, communication skills, management and systemic thinking.
His books have been translated into thirty languages and have sold over half a million copies worldwide.
His latest book is 'Coaching the Brain – Practical Applications of Neuroscience to Coaching'.
was published internationally in February 2019.
He is a director of Lambent UK and global director and co-founder of the International Coaching Community (ICC) with over 15000+ members, and .
He founded the Neuroscience Coaching Centre in 2019 for coaches to have access to the best Neuroscience resources for coaching.
约瑟夫·奥康纳(Joseph O'Connor)是国际公认的作家,培训师,执行教练和顾问。他在三十多个国家/地区提供了培训。
他是教练和系统思考的主要作者和培训师。
他擅长于高管教练,可帮助高管在许多国际教练会议上成为更真实的领导人和主题演讲。
他是有关教练,神经科学,沟通技巧,管理和系统思维的19本书和3盘录音带的作者。
他的书籍已被翻译成30种语言,在全球范围内已售出超过50万册。
他的最新著作是"教练型大脑-神经科学在教练中的实际应用",已于2019年2月在国际上发表。
他是Lambent UK的董事,以及拥有超过一万五千名会员的国际教练社群(ICC)的全球总监和联合创始人。
他于2019年成立了神经科学教练中心,让教练可以使用最好的神经科学资源进行教练。